Cost of Living in Manchester, UK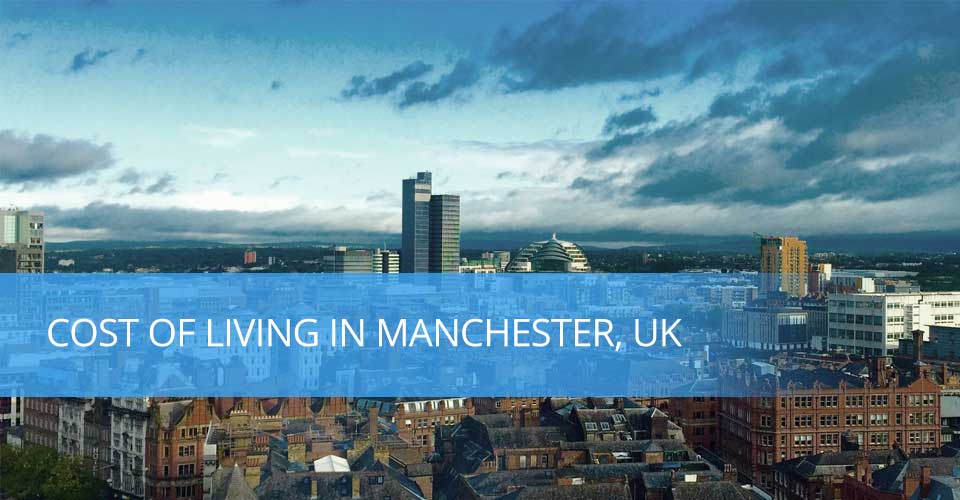 Manchester is one of the United Kingdom's largest cities. It is a bustling metropolis with a diverse population, a booming nightlife, and plenty of culinary treats. The cost of living and tuition fees in Manchester are comparably less than that of other big cities like London.
If you've never considered living in Manchester, this article might convince you to pack up your bags and relocate. No matter where you're moving in the UK, Transport Executive has you covered. You can trust our experts to get your belongings to your destination and make moving a breeze.
Incredible Manchester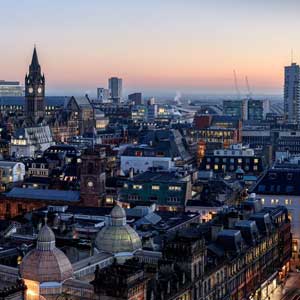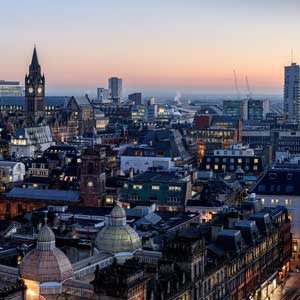 Manchester is one of the jewels of the United Kingdom with stunning architecture, famously delicious food, and a thriving job market. It's the country's second-largest city with 530,300 inhabitants. Yet it's a down-to-earth, affordable hub with all of the features of a more significant metropolis.
It's also a sophisticated city where new technology meets old, full of diversity and life, with several thriving educational institutions and plenty of interesting things to do. If you want a change of scenery and the opportunity to live somewhere exciting and fresh, consider Manchester.
Manchester's History
Manchester's cotton-producing history earned it the name "Cottonopolis," and although the cotton mills are long gone, it has retained the working-class charm from its glory days.
The Industrial Revolution kicked off in Manchester before spreading across the UK. As such, the city grew by leaps and bounds during the turn of the last century.
After much of the original industry left, Manchester reinvented itself as a global destination full of world-class dining options and educational institutions. For years, UNESCO has been eyeing the city as a possible World Heritage site due to its importance during the Industrial Revolution, and its early Celtic roots.
Manchester is one of the oldest cities in the United Kingdom and was once a Roman settlement before the Celts transformed it into the city it is today. These days, Manchester is a perfect blend of culture and industry, still clinging to some of its industrial roots while exploring bold new possibilities in terms of promising technologies and new sectors. It's truly on the cusp of something impressive.
Living in Manchester, UK
One of the biggest draws of this city is that Manchester's cost of living is cheaper than other places like London or Hong Kong. You can get a fashionable one-bedroom flat right downtown for roughly 500 pounds per month. If you don't mind living outside of downtown, you'll pay around 400 pounds per month for a one-bedroom flat.
Housing prices vary, but they follow the same model. A home in the city centre costs more than others outside but still doesn't hold a candle to the price of accommodation in other cities in England. For example, London can cost 20.67% more than Manchester.
Compared to its global peers, Manchester's cost of living index is higher than Cape Town but still far less expensive than cities like New York, which is 201.66% costlier. This thriving British city is also more affordable than Australia's Sydney (39.20% more expensive), Hong Kong (51.50%), and Los Angeles (50.72%).
Manchester is a beautiful blend of affordable housing, stunning landscape, and plenty of big-city entertainment—there's a little something for everyone.
Getting Around Manchester
Like most prominent cities in the UK, Manchester has a robust public transportation system that can take you just about anywhere you want to go. There's even a free service that operates within the city centre itself called the Metro Shuttle Bus.
You can also take buses anywhere in Greater Manchester, and regular trains run to Manchester's many suburbs. Ticket costs are relatively affordable. A single adult pass is under three pounds.
If you plan to stay in Manchester for any amount of time, it's advisable to get a System 1 card that will allow you to travel on the city's many different public transport systems. Don't forget to factor this into your monthly cost of living.
Job Opportunities in Manchester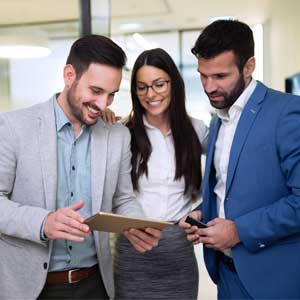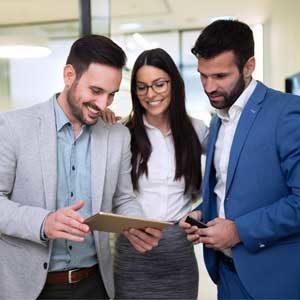 Manchester has a strong job market, and it's highly likely that you will be able to find something to suit your needs. There is a booming tourism industry, as well as industrial plants dotted all over the city. The cost of living in Manchester is nicely proportioned to the average salary in the city, which sits at around 512 pounds weekly.
However, keep in mind that you will need to be fluent in British English and be a citizen of Great Britain to work in Manchester. If you are not British, you will need to apply for work permits and visas.
To learn more about this process and how you can effectively work in the city, consult with your country's embassy. It is illegal to work under the table in Manchester, and if the authorities catch you, they could deport you back to your own country. It's better to follow the proper procedures and work legally.
Dining Out and Food Prices in Manchester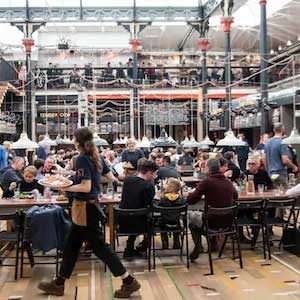 Since food prices are among the many factors that you will need to take into account when calculating the cost of living in Manchester, we've put together a handy guide for dining out.
Inexpensive meals will cost you roughly eight pounds, while a more expensive option costs closer to twenty pounds. Of course, the city has some very high-end dining that will undoubtedly set you back quite a bit. It's possible to eat frugally most of the time and treat yourself to fancy meals occasionally because Manchester's dining scene has a far more affordable price than other cities around the world.
For example, dining at a New York City restaurant costs over 30% more than a comparable option in Manchester. In comparison, dining at Toronto restaurants costs slightly less, but the price of groceries is generally higher. As with everything else, it seems like costs in Manchester tend to be lower than its metropolis peers.
Cook at Home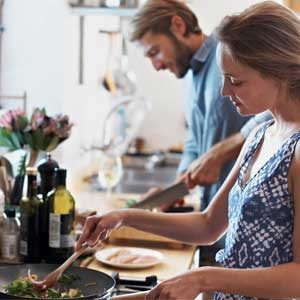 Save money on your groceries and cut back on your cost of living by cooking many of your meals at home. If you do decide to eat out, find local shops or sample some of Manchester's legendary street food. The city has a large Asian population, so there is no shortage of restaurants specializing in curries, noodles, or other delicacies.
You will be able to find the ingredients you need without breaking your budget. For example, a litre of milk will cost you less than a pound, and you can get a sack of potatoes for a price of roughly one pound. Plan out your meals in advance, and use coupons to save a little bit of extra cash. You will find that a bit of forethought goes a long way in reducing your cost of living!
Imbibe Wisely
If you like to indulge in a pint or two, Manchester is a cheap place to drink. All you need to do is find pubs that offer happy hour specials, or deals on certain days of the week. As Manchester is a working town, there are always pubs open to cater to your needs. Travel off the beaten path and away from the city centre to discover deals and hidden gems at a budget-friendly price.
You can also buy domestic beer at the supermarket, which costs under three pounds.
Moving Across the United Kingdom
Moving can be an exceptionally stressful experience, especially if you are entering a new city. Even if you understand the cost of living in Manchester, it's still challenging to anticipate additional expenses that could crop up as a result of the move.
You need the United Kingdom's best man and van solution in Manchester. You need Transport Executive. We specialize in moving items from Point A to Point B safely. If you've been dreaming of moving to Manchester but aren't sure how to get there, we can help.
Related articles:
Why Transport Executive?
At Transport Executive, we pride ourselves on standing apart from the pack. We are committed to a standard of professionalism and communication. We offer a reliable tracking system so that you know where we—and your property—are at all times. This peace of mind will help you feel more comfortable with your move to Manchester, UK.
Our vans are also reliable and insured. We offer competitive costs and friendly customer service professionals that are on-hand to help you understand all of the ins and outs of moving. We know that it's natural to get jittery about your upcoming move, so we do everything to make sure that you feel secure.
The cost of staying in Manchester is lower than comparable cities of its size, so if you've been thinking about living in an exciting cosmopolitan hub, give this UK city some serious thought. Once you're ready to make a move,  our team at Transport Executive is standing by to help ensure everything goes smoothly.
Give us a call at +44 20 3318 4720 for a no-obligation consultation and quick quote.