10 Best Man and Van Apps (Updated in 2022)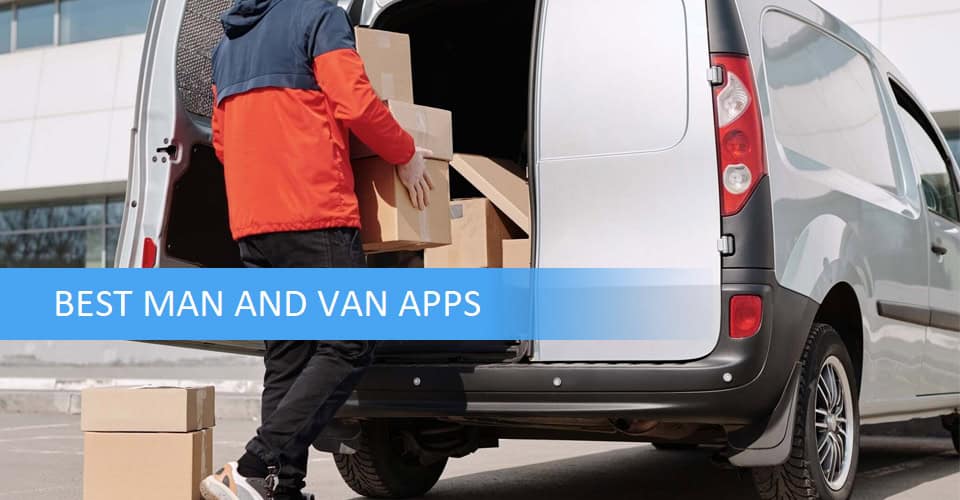 Man And Van is an exciting alternative to the staid traditional removal services. Anyone moving can rely on an eager independent operator with local knowledge instead of an old-school behemoth with corporate overheads. A range of apps makes it easier to connect with these services.
Man And Van apps connect consumers to van delivery services. The diversity of van services is reflected in the functionality of the apps, which differ in the variations of van contracting that they implement. Generally, they use geolocation scheduling and contractor rating.
We'll consider the three apps that contend for the title of best MAV app and seven others that deserve special mention.
Man And Van App Features;
Because the different apps are variations of the same model, key features are recurrent. These include:
Vetting: This feature provides a rating of service providers, giving users a sense of comfort. It weeds out repeat underperformers who are excluded from the platform.
Scheduling: Diaries put users in touch with providers who will be available at the times they require. Appointments are scheduled with reminders and mutual rescheduling if required.
Geolocation: Users and service providers automatically track each other's location for logistical convenience.
Platform: While some Man And Van apps are owned by operators, others employ an Uber model, providing a platform for independent service providers to pitch their services to clients.
Billing: Quotes, invoicing, and payment are handled via the system, which receives money from clients and pays service providers, taking a fee in between.
Value Added Products: Some apps allow users to buy boxes, asset registers, and the paraphernalia associated with moving.
Niching: There is a variety of business models and associated income streams that Man And Van operations can target. Apps usually niche themselves accordingly.
Top 10 Man And Van Apps
The apps featured below are available for both Android and iOS. They are regarded as best of breed and have been growing their download base.
1. GoShare
GoShare is the premier platform for connecting van owners with business and retail customers. This allows on-demand moving, delivery, and haulage services. Corporate clients like Pepsi, CostCo, HomeGoods, and Tesla use the app for last-mile delivery.
The operation is simple. Registered drivers are issued alerts for pending jobs, to which they may respond if available. Payment is by direct deposit within four days of completion of the job.
Rates of pay are variable depending on the vehicle type, with a wide range of vehicles supported. Drivers need minimum insurance and are required to pass background checks.
2. Bungii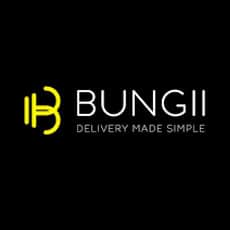 U-Haul is a legendary US business, Uber-disruptive at the time of its inception. Bungii is a startup that challenges U-Haul on the premise that smaller vehicles are needed for many home moves.
Bungii has provided a fully-featured delivery system that integrates into the logistics systems of the thousands of businesses that use it as a partner last-mile delivery. The end-user experience for retail clients is elegantly simple and driven by delivery from a number of popular retail outlets.
3. BuddyTruk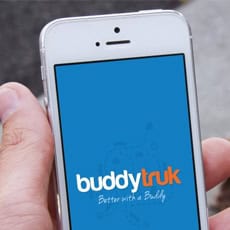 Need a buddy with a truck? Buddytruk is active in big cities in California and Texas and is spreading its footprint. It is a platform for connecting movers with vans to prospective clients.
The transaction cost algorithm is based on distance and time. These are billed at $1/mi and $1/min, respectively, with a $40 minimum to ensure the buddy's fee. The app is cashless, with the user's credit card billed automatically for jobs.
A weakness of this app is insurance, which is left up to the individual contractor.
4. Dolly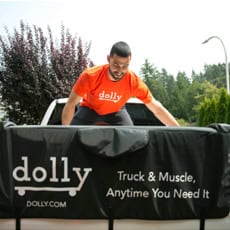 Dolly focuses on same-day as well as scheduled deliveries. It focuses on moving and provides its own drivers rather than serving as a platform for independent contractors. The helpers are paid $35/hour if they have their own truck and $25/hour if they have a car and muscle.
Retail users are offered labour-only services to assist with moves where they have their own vehicles and need extra hands for lifting. They can use the service to fetch items bought on Craigslist, OfferUp, and Facebook Marketplace.
5. Man And Van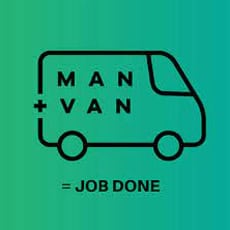 Man And Van provides a job auction system for driver selection. Users post particulars of their job, and contractors are allowed to bid for the work. The user selects the driver with the most attractive combination of quote and rating.
Users are guided by quotes of past jobs published on the app. Before quoting, photos can be uploaded as part of the job spec, giving the bidders more information. There is an online chat facility to enable interaction between the mover and customer during the job.
6. Lugg 2.0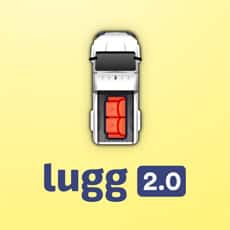 Styling itself "the Uber of moving," Lugg 2.0 is a radical redesign of an earlier model. Key features include:
Live Tracking: Goods may be live tracked in transit via the app.
Multiparty Access: Multiple third parties – mainly your friends – can be looped into a move, allowing the client several eyes on the move.
Enhanced Scheduling: The new scheduler optimizes the communication of last-minute adjustments to all affected parties.
Feedback: Community rating of luggers allows dynamic feedback based on user experience.
7. TaskRabbit
This is a general-purpose freelancer app that offers a channel for van owners. How TaskRabbit works is that users post a list of tasks to be done (this is the essence of the app). By categorizing each task, the software provides a list of freelancers who are able to help.
Selection is based on the user's evaluation of quotes and reviews and can lead to a job commencing within minutes. The app has facilities for contactless communication and payment facilitation.
8. Flatbed
More of a B2B application, Flatbed is a platform for large-item last-mile delivery. As such, it provides a platform for contractors who want to move large items from corporate warehouses to end consumers. Endpoints are micro-warehouses, retail outlets, and end consumers.
Currently, the platform boasts a national network of more than thirty thousand drivers. Drivers can join by downloading the app and completing a background check. On successful completion, they receive notifications of upcoming jobs for which they bid on a first-come-first-served basis.
9. EasyMove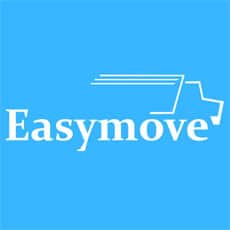 This Chicago-based app uses AI to connect movers with customers. The idea is to match based on the specifics of the user's request.
EasyMove free their customer of price risk with negotiable flat fees. After the client and mover have fixed the parameters of the job, they decide on a time-independent price for the move.
Movers are vetted for criminal background and drug use. Cargo is insured up to a value of $15,000, and helpers are backed up by comprehensive commercial insurance.
10. Fetch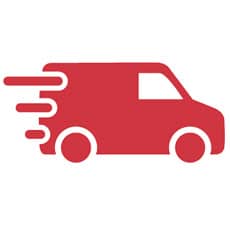 Vehicle rental is one of the potential income streams in the Man And Van business model, and this is the activity that Fetches targets. It sets itself up as a platform in which van and truck owners can offer their vehicles for rentals, and users can peruse and book the available vehicles in stock.
Booking periods can be as short as an hour, and on the collection, the user unlocks the truck using the app. The app provides a comprehensive fleet management system that the independent owners can plug into, starting with as little as one truck.
Conclusion
The app smorgasbord changes over time and is worth reviewing. Each app has dynamically evolving content too. Playing with the apps before you need them is a good way of guaranteeing you have access to the best solution when you need it.
For your moving needs, get your free quote at Transport Executive.
References
https://www.producthunt.com/alternatives/goshare
https://www.startlandnews.com/2016/07/tech-startup-bungii-new-friend-truck/
https://www.taskrabbit.co.uk/services/help-moving/man-with-van
https://www.prnewswire.com/news-releases/finding-a-friend-with-a-truck-just-got-easier-301192281.html
https://www.zippia.com/company/best-start-up-companies-in-kansas-city-ks/
https://www.foodlogistics.com/transportation/press-release/21130694/bringg-bringg-partners-with-frayt-and-bungii-to-bolster-fleet-offerings
https://www.bloomberg.com/profile/company/1452233D:US
https://edition.cnn.com/2020/04/16/tech/kobo-360-trucks-spc-intl/index.html