9 Benefits of Hiring Man & Van for Moving Large Items
Moving can be stressful, especially for large items that are heavy and bulky in size. Whether you move a piano, hot tub, pool table, or large furniture pieces, you should not have to figure out how to haul these items on your own and risk damage. Hiring professionals that specialize in moving services is imperative. Sometimes all you need is a man with a van! 
As a professional full-service moving company, Transport Executive is a reputable Man and Van service in the United Kingdom. We are an Alternative Courier Service Option that transports large, fragile, and bulky items to/from your home or business. 
To help you consider using a man and van service, check out these several convincing reasons.
1. Flexibility 
Working with a flexible schedule makes all the difference when booking your service, especially at the last minute. Many companies prefer you book their services in advance, while we have flexible schedule options. In addition, we can make multiple deliveries at a time.
Sometimes moving plans change, and you need to transfer out of a living situation fast. You do not have to worry or second guess if we're available. Our professional movers and flexible hours can accommodate your schedule efficiently to help you move in a hurry. 
2. Minimal Size Restrictions
Transport Executive will make every effort to accommodate your belongings, no matter the size, even if it requires a bigger van or additional. During the booking process, you will provide some details about your move. Based on your information, we use the most appropriate van, so all your belongings fit inside.  
Here are some of the most common bulky items: 
Large furniture

Beds

Grandfather clocks

Swing sets

Children play sets

Appliances

Pool tables

Ping pong tables

Fitness equipment

And more!
3. Expert Packing
Our packing services help you eliminate stress and ensure your belongings are safe and secure during the entire process. We treat your items as if they were our own, whether an antique sofa or treadmill machine. For a stress-free packing experience, we have all the essentials to pack smart. 
Packing supplies range from bubble wrap to cardboard boxes, wardrobe boxes, packing paper for fragile items, mattress bags, shrink wrap, and much more. Once carefully packed, your belongings load into our fully equipped vans. 
Related article: 8 Essential Packing Materials for Every House Move
4. Professionalism
Hiring a Man and Van expert guarantees all your belongings arrive at your destinations safely and in good condition. We have qualified, reliable, and local movers who provide professionalism from your first phone call until your final piece of heavy furniture is delivered.
If you are looking to hire a professional man and van for your moving process. Check these links below:
5. Reliable Vans
With Transport Executive, all of our vans our new,  clean, and regularly serviced to ensure they are in good condition during your move. In addition to traditional moving services, you have the benefit of using our extensive resources to keep your items safe. Vans come fully equipped with supplies like blankets, straps, toolkits, and dolly wheels. 
Related topic: Size of Removals Van I Need (4 Things to Consider)
6. Insurance/Service Coverage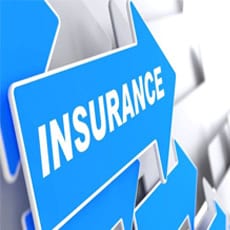 Whether moving an entire house or one large piece of furniture across town, you need protection. We understand that you want your heavy items to transport and arrive safely. Our alternative courier service option offers full insurance coverage for all of your stuff! There is no restriction for single items.
In addition, all drivers must undergo a thorough criminal history check and carry the required mover's insurance. It also includes fully up-to-date Public Liability Insurance, Goods in Transit Insurance, and criminal history background (DBS) checks. 
7. Competitive Pricing
We strive to give you the best possible prices for our Alternative Courier services in the industry. Customers can expect great value with man and van prices and basic compensation that covers the job from start to finish. When you get a quote from us, it includes packing, loading & unloading, insured movers, and the truck. 
You can be sure you're getting the best price with our price match guarantee. We regularly check our prices to ensure it is the most competitive you can find in the business.
8. Customer Service 
Let us do the heavy lifting! We understand the importance of friendly and knowledgeable customer service when it comes to transporting your large items. A hassle-free experience is our priority.
Many qualities put us in a class above the rest, from our expert packing services to professionalism, reliable vans, insurance coverage, and competitive pricing. 
We're here to help. If you have any questions or inquiries, you can be sure that a courteous member of our team will be ready to assist you.
9. Easy Booking 
With our quick and easy booking process, hiring a professional experienced in delivering expert courier services is easy. You can book Transport Executive services either online or over the phone for your convenience. Once your quote and booking are confirmed, you can connect with your driver and start your move immediately!
How Much Does An Alternative Courier Service Cost?
Removal companies typically don't offer fixed rates, and estimates can be overwhelming. Factors that affect pricing can be the size, travel distance, packaging, cleaning, disassembly/reassembly, and other expenses or white glove services to make your move effortless. The average price ranges from £400 and £1,800. With Transport Executive, customers can expect the most competitive prices in the industry. 
See related post: How Much Is A Man With a Van?
Looking For a Man and Van?
When you need an extra pair of hands to give your valuable a lift, hire Transport Executive to help you get you moving! Whether you need a one or two-man team, we have a network of courier drivers and reliable vans and packing services at your fingertips through our quick and easy booking process. Using our man and van courier service is often the ideal way to pack and deliver your large items and other goods. 
Would you like us to provide you with a free quote, book a courier service job, or provide some friendly advice? We would love to hear from you! Call us at (44) 2033 184 720 to get a free quote!