Man And Van Services Nearest To Your Location
If you need a Man and Van service located in your area, but you don't know how to find this service or one that offers the best price, then we got you covered.
To find a Man and Van service near you (best possible methods), use a classified internet ad website such as Gumtree. This will result in privately operated Man and Van options. You could also use an intermediary website such as Checkatrade, which shows you potential movers in your area.
We discuss two viable methods using the internet to search for a Man With a Van in your area, and these two options will yield great results. If you are not happy using the internet, then we also suggest some old-school methods.
Man and Van services near me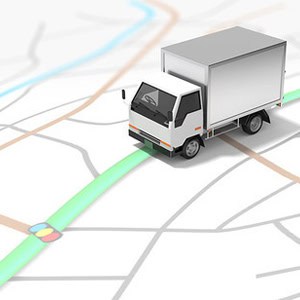 If you are looking for a Man and Van service near you, you may be trying to grab a pen at a red light as an infamous truck with the sign passes you by. There is no need to worry about that; we live in the modern era where anything you want is a tip away from your fingers.
If you think that using the internet to find a Man and Van service is tricky and you are worried about getting scammed or perhaps even robbed, then all you will need to do is to follow our simple steps, and you should be on your way in your van in no time at all.
Moreover, if you are concerned with finding one in your area that will charge a reasonable rate, we will help you out there too.
How to find a Man and Van service near me?
There are two ways in which you can use the internet to search for a Man and Van. Both methods provide reliable results; however, both yield pros and cons.
1. Using Classified websites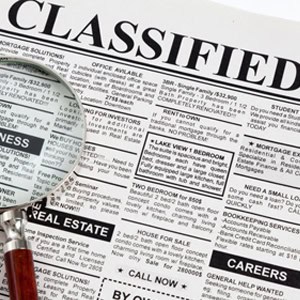 The internet is a wonderful invention, and because of it, life has been made easier and more efficient. An effective way of searching for a Man With a Van Near you is to use classified websites on the internet.
An example of this is Gumtree. Using the simple search term of Man With a Van in your area will typically provide a list of privately operated Man and Van options. For example, if you type "Man With a Van Essex" into the Gumtree search field, you will be prompted with a list of all the individuals who offer that service in that area. As stated, these services are privately operated.
The wonderful thing about that sometimes is that you can find these services at a reduced-priced because these individuals operating costs are much lower than that of larger businesses.
Once you find a service that you like, the classified ad will generally have a number you can call or an email that you can contact. All you need to do then is to contact the individual to arrange the service. In some instances, you can even barter for a lower price.
Take note that you will probably have to pay these movers in cash, and whatever you do, only pay them once the job is completed.
One thing to note is that using the classifieds comes with a caveat. On the one hand, you may find a cheaper service compared to larger businesses, but sometimes they are not as reliable, or you do not get the service you wanted. In some cases, you may even get scammed, so be wary.
2. Using intermediary websites
Besides classifieds, there are many websites out there that act as a middle man between you and a Man With a Van. Some websites like this are Getamover, Checkatrade, and Comparethemanandvan.
The principle on how they work is that you will enter your postal code and/or destination postal code, and once entered, the site will provide you with a list of a reputable Man With a Van options.
Your postal code will tell the websites to list all the movers (Man With a Van) in your area or the destination area where you wish to haul your possessions.
These websites typically have customer reviews and star ratings for the movers. As such, you are able to tell what types of experiences customers had when hiring these movers. With this information, you can primarily base what your experience will be like, if you opt to hire these movers.
What is remarkable is that these websites have a database that is jam-packed full of these movers, so you will not be left wanting. Even more fantastic than that, you can ask for a legitimate quote, get comparison prices from other companies, and decide for yourself which is the best option for you.
You can rest assured that these companies and movers have the experience needed and the know-how to move your belongings safely.
The caveat with these movers is that because they are larger and are typically more inclined to be a business, they might charge you more than a privately operated service off a classified website.
Additionally, they may have extra hidden costs that could raise your bill exponentially, and what you think is only costing you a couple of hundered pounds is more closely going to be £1000.
All you need to do is ask for a transparent quote to remedy this. This means you will be given a detailed description of everything and know precisely what all the hidden costs are, if there are any at all. If you do not know, then you should always ask.
Lastly, payment with these types of movers is usually easy enough because you are able to pay with your cheque, credit, or debit card. Typically, they will only do cash for a specific reason so if you wish to do that, then mention it. Be prepared to pay a deposit if you want to pay with cash.
Besides the internet, are there other ways to get a Man and Van service?
Besides the internet, there are still a handful of old-school ways in which you can procure the service of a Man With a Van.
As we mentioned at the beginning of the article, the first way is to keep a pen handy, but more likely, you will use your cellphone. When you see a Man With a Van logo or any type of mover that is driving through your area, be sure to save the number on your cellphone and give them a call.
The city is littered with them and so are most areas. If you don't live in the city or a large town, you should ask around between your family and friends and even friends of friends. Word of mouth has been the most popular route to information for hundreds of years, and one of your family members or friends would have used a Man and Van service they can recommend.
Conclusion
Although you may have wanted to find a list of Man With a Van movers in your area in this article, we did one better, giving you the easiest solution to find one you will be happy with. Not to mention that there are 124 postcode districts in the UK, and to provide movers for everyone would have been an impossible task.
The next best thing is the tools that you can use to find one yourself using the internet, which is the easiest. We suggested two ways by which this can be done by using either a classified website that will result in privately owned movers or a site that opts to give you details on larger, more professionally scaled movers.
Check out our location on our website here at Transport Executive.
References
https://www.getamover.co.uk/
https://www.checkatrade.com/
https://www.comparethemanandvan.co.uk/Comparethemanandvan