How Much Is A Man With a Van? (Updated in 2022)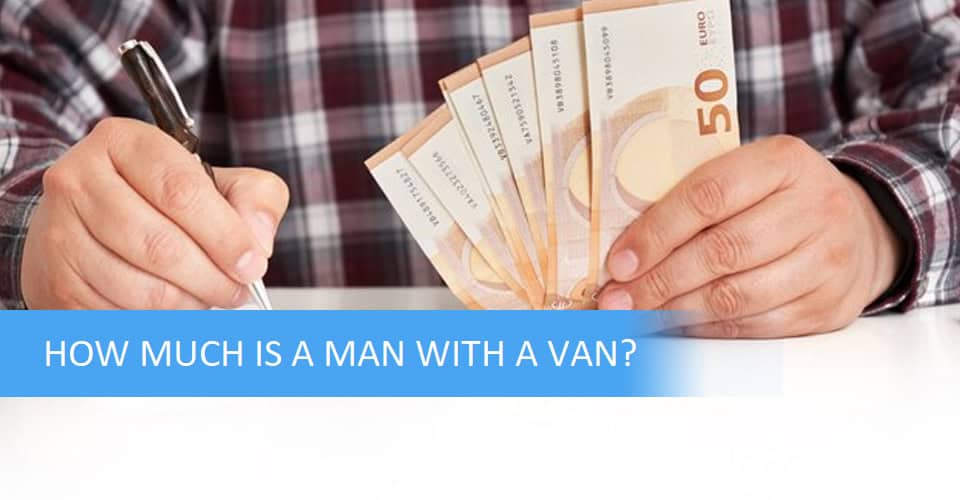 If you are in need of a mover, then a Man With a Van is a quick and affordable option in most cases. However, costs can vary for this service, so let's see why and how they do.
On average, the hourly rate for one person with a van is £65, two people and a van is £80, and three people with a van is £95. These prices are subject to change depending on factors like travel distance, type of removal, and van size. Additionally, you can also be quoted a fixed rate depending on the situation.
How does the hourly rate work? What if you need to move a large load over long distances and are worried about traffic jams and breaking down? Will they bill you for that? When do they start charging you exactly? Is it from when they arrive by you or from when they leave to get to you? We answer all these questions and more.
How much is a Man With a Van?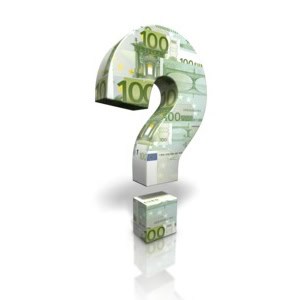 There is no one answer that we can give you for this question because there are elements you will need to consider that will affect how much you will pay for a Man With a Van.
For example, you will pay a different rate if you need your lounge suite delivered 50km away compared to a Man With a Van picking up your waste (refuse) and taking it away for you.
A Man With a Van typically works on an hourly rates system where you will pay per hour of their service (we will get to how much that is below), then you will also need to consider if you need a Man With a Van that has a small, medium, or large van. Prices for these will differ.
Moreover, the number of individuals that will accompany the van will increase the price. For example, a one-person Man With a Van who is using a small van will be cheaper than a two-person Man With a Van.
How much will rates (prices) vary?
Prices will range accordingly as we said, depending on your situation and what type of Man With a Van you want to hire.
However, one thing to note is that this type of business is not scarce, and there are tons of single individuals, small business owners, and large businesses that fill the space.
As such, they are always trying to give the best rates (prices) possible to their customers. This is because, (for obvious reasons) if they offer the same service at a lower cost compared to their competitors, their chances of getting the work increases.
Hence you can estimate that rates won't drastically change from one Man With a Van to another.
What are the rates (prices) for a Man With a Van?
One of the best ways to find out the rates for a Man With a Van is through online websites such as Getamover, Chekatrade, or Comparethemanandvan.
By visiting these sites and simply entering your postal code and/or the destination postal code, you can see a list of available Man With a Van options for your specific region.
You can then peruse the options at your leisure and request a quote from a Man With a Van that you feel comfortable with.
Man With a Van hourly rates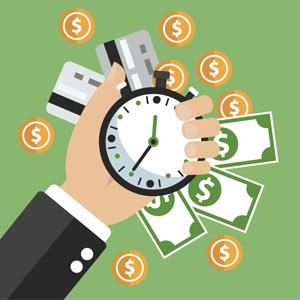 Even though you will need to get a quote from these companies, there is typically an average cost per hour that you can bet on paying.
Note that the costs will differ depending on your location, and prices are ever-changing. However, the average pricing that you can most likely assume will be;
One person with a van is typically £65
Two people and a van will cost approximately £80
Three people with a van will cost about £95
Take note that these prices are a general guideline and will differ, as we said, depending on where you live, what you need to do, time of year, and such.
Another factor to mention is that sometimes depending on certain situations, the company/Man With a Van will include the fees for the larger van with that of how many people will be needed.
Man With a Van fixed rates
Besides getting a quote for hourly rates, you will sometimes be able to receive a quote for a fixed rate. Why may you ask? Well, this is usually the case when hauling loads over long distances.
The mover will typically know the costs involved in long-distance moves and would prefer to have a happy and calm customer rather than have them worrying about an hourly rate if the van gets broken down or stuck in traffic.
Providing a fixed quote gives peace of mind and ensures the customer that there are no hidden costs, which means they will again be more likely to get the job.
What about extra costs?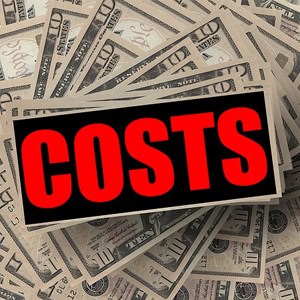 Sometimes you will find that a removal company will add extra costs due to specific situations which can happen. Moreover, these quotes can get complicated and long because ideally, they say you will get charged X amount an hour, but then the price goes up because they add extra for having to deliver to more than one floor or they get a parking ticket.
Make sure that you get a quote that is completely transparent and detailed. Furthermore, ask if there are any hidden costs and have them stipulate so in the quote, so there is no misunderstanding.

How do the rates (prices) apply to a Man With a Van?
In some scenarios, you will need to be careful and ask for a complete breakdown of the quote. It has been known and is not uncommon for the mover to charge you an hourly rate from when they leave to come to you.
That means they will be charging you for their time when they leave their place of residence, work, or depot. As such, you think that moving your wardrobe will be a 2-hour event and will cost you around £150; meanwhile, the mover has been charging you since they left and not when they have arrived at your destination.
How can you cut costs for a Man With a Van?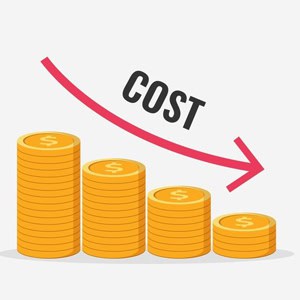 There are a few simple steps you can take to ensure the hourly rate that they are charging you does not balloon due to unforeseen circumstances. Here is what you can do;
If possible, make sure that what they are moving is ready, packed, and placed in an accessible area
Offer to help with the lifting if they do not mind
If they don't know where to go or have no GPS, then lend them yours
Try to schedule your appointment on days and times when traffic is light so they will hopefully not get caught in a traffic jam
How do you pay a Man With a Van?
Paying is as simple as you would guess. Most movers will be happy to accept any form of credit, cheque, or debit card, and some will even accept EFTs or cash. However, in situations regarding money, a deposit is usually asked for upfront.
Conclusion
We discovered that the price to hire a Man With a Van could vary. But in general, you are looking at between £50 to £100 per hour.
Factors that will affect the price include the size of the van (in some cases), how many people will be helping with the move, and the travel distance.
The final note is always to make sure that you get a professional quote outlining all the costs involved and to make sure there are no hidden costs.
To find out more about Man With A Van, visit our website at Transport Executive.
References
https://manwithavan.co.uk/blog/how-much-does-a-man-with-a-van-cost
https://www.simplybusiness.co.uk/knowledge/articles/2021/08/how-to-start-a-man-and-van-business/