Moving Green (8 Tips for an Eco Friendly Move)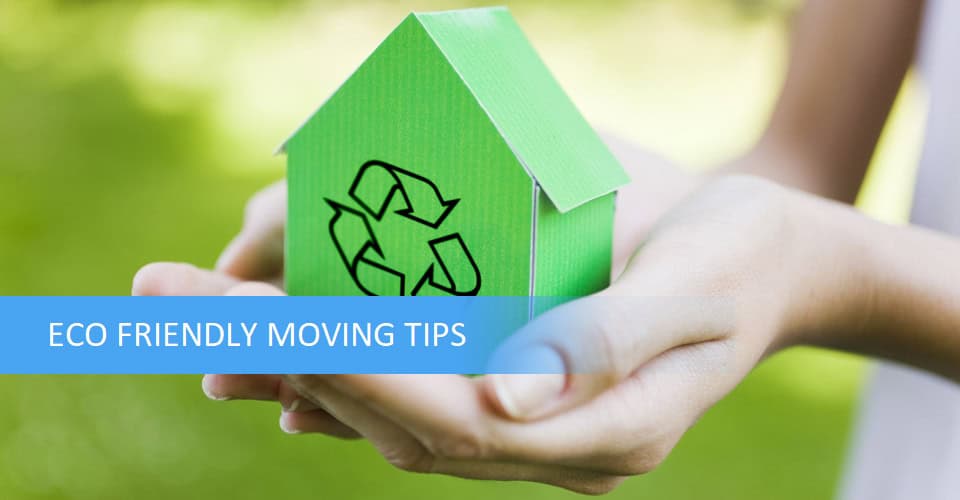 The process of relocating can have a significant environmental impact. People throw out unwanted items which end up in a landfill. Then, there is the waste from bubble wrap, packaging tape, cardboard boxes, and plastic bags. Transporting all your belongings uses fuel, contributing to carbon emissions.
There are several ways to make your move eco-friendlier: declutter your home and donate unwanted items well in advance, dispose of rubbish responsibly, use re-usable packaging materials, buy, borrow or rent second-hand boxes, and pack cleverly to minimize the number of trips you have to do.
With a little extra consideration and planning, you can drastically reduce the negative impact that your relocation has on the environment. Here, we share valuable tips and ideas on how you can make your next move greener. Every little thing really makes a difference.
1. Declutter and Donate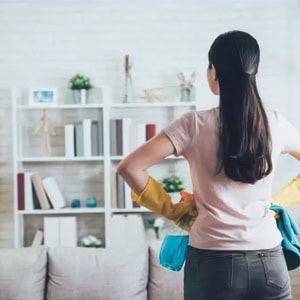 The less you have to move, the eco-friendlier your relocation will be. But this is only true if you get rid of unwanted stuff in a responsible manner.
Having a garage sale is a fantastic way to find new homes for things you no longer want, like furniture, appliances, and electronics. On a Saturday or Sunday morning, lay your offerings out for your neighbours to browse through.
What you do not end up selling, you can donate to a local organization or charity shop. Instead of throwing away old non-perishable foods, donate them.
Animal shelters always need towels and blankets, and clothing can be donated to homeless shelters. Some organizations distribute pre-loved furniture to families in need.
You do not even have to drive anywhere! There are organizations that will collect donations from your home. For example, the British Heart Foundation.
Check out Reuse Network – a website that will direct you to collection centres in the UK where you can donate your unwanted furniture, appliances, paint, bicycles, flooring, and general bric-a-brac.
2. Recycle Responsibly
Needing to throw away some garbage during a move is inevitable. But you do not want your stuff to end up in a landfill! You need to find recycling centres that collect what you need to dispose of.
Find recycling plants in your area where you can take your hazardous waste materials. Electronics recycling centres specifically accept old cables and electronics. Some centers specialize in recycling paper, while others specialize in scrap metal.
Some items need to be disposed of in a particular way. It is extremely harmful to the environment to simply throw things like batteries, antifreeze, kerosene, motor oil, gasoline, ammonia, and acids into the bin.
3. Use Reusable Packaging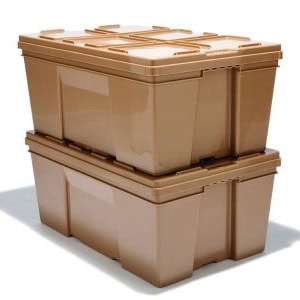 Cut down on the plastic waste you produce during your move by using reusable packaging materials.
Wrapping breakables in bubble wrap, plastic cling wrap, and newspaper should be avoided. Instead, use linens, towels, scarves, kitchen towels, and blankets to protect breakables.
You will probably still need to wrap a few smaller items in newspaper. Look for old newspapers to recycle or try using plastic grocery bags.
Kraft paper is an eco-friendly material that you can wrap small to medium-sized items in.
4. Ditch Single-Use Cardboard Boxes
One of the most wasteful parts of moving is cardboard moving boxes. Do not buy new cardboard boxes for your move!
Look for containers you already have around the house – suitcases, baskets, hampers, grocery bags, backpacks, totes, appliance boxes.
There are plenty of places to find second-hand cardboard boxes – enquire at your local grocery store or ask around for used cardboard boxes. Often people who have just moved are eager to get rid of their used boxes and may give them away for free.
If you do not want to go through the hassle of tracking down cardboard boxes, rent plastic moving crates or re-usable cardboard boxes! Crate Hire UK offers a wide range of containers that you can hire per week.
5. Look For Green Packing Materials
Do your best to look for environmentally friendly packing materials.
There are a number of products on the market to help make moving greener.
One way or another, you will need packing tape for a move. Choose paper packing tape over plastic.
For instances where you really need bubble wrap, opt for paper bubble wrap or biodegradable bubble wrap that can be composted.
6. Minimize Driving Emissions
Renting a moving van to move all your stuff in one trip is far more fuel-efficient than making several trips back and forth in your car. It is more environmentally friendly (and not to mention, convenient) to move house in a single trip.
7. Maximize Packing Space
You would be surprised at how many items you can pack inside other ones so that there are no gaps of wasted space. Pack smarter! This will reduce the number of containers you will need for your move.
Large cooking pots, crock pots, jugs, and Tupperware containers can all hold other smaller items, like cutlery, spice jars, and condiments. Use kitchen towels to protect fragile items.
8. Recycle Moving Packaging Afterwards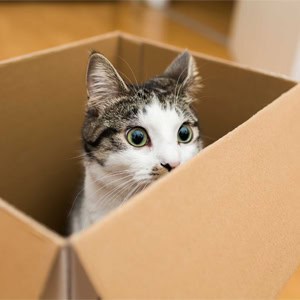 After you have moved into your new home, get rid of all the packaging in a responsible way.
If you know another person who is moving, give them your old boxes and packing materials.
You can also advertise them on social media.
Responsibly recycle bubble wrap, plastic wrap, packaging tape, and newspaper. Take them to the appropriate recycling centres.
Conclusion
Moving house is often a wasteful process, but it does not have to be! There are many ways that you can make your relocation eco-friendlier. Plan ahead and be organized so that you have the time to look for recycled, compostable, and biodegradable packaging solutions.
It helps to get rid of unwanted furniture, books, and appliances ahead of your move. Second-hand cardboard boxes are easy to find, and you can even rent re-usable plastic or cardboard containers. There is no need to buy new boxes! Be sure to pack smart so that you can fit as much into the moving truck as possible – try to move everything in one trip.
For your moving needs, visit our website at Transport Executive for a free quote.
References
https://reuse-network.org.uk/
https://www.bhf.org.uk/shop/donating-goods/book-furniture-collection-near-me
https://www.cratehire-uk.co.uk/
https://www.amazon.co.uk/Biodegradable-Compostable-Supplies-Materials-Cushioning/dp/B08RW8H8QN