Boxes for Moving House
Moving to a new house can be stressful—but it doesn't have to be. At Transport Executive, we have everything you need for a smooth move, from boxes for moving to expert movers who will make sure that everything arrives in one piece.
If you're moving to a new home within the United Kingdom, you need the best man with a van service around. You need Transport Executive!
The Best Moving Boxes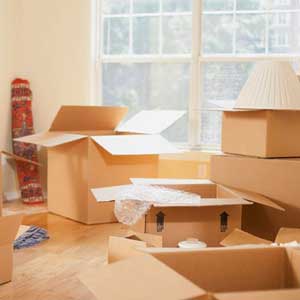 When it comes to choosing the best packing boxes for house moving, you need to consider what you will be putting in them. For instance, if you're moving heavy items, like books, resist the urge to pack them all into one big box, as once it's full, it will be much heavier than you'd expect and difficult to carry. Instead, opt for medium-sized move-in boxes.
Fragile items should also go into medium-sized removal boxes. Although ceramic, glass, or heirloom items are generally not as heavy as books, packing them into larger moving-in boxes can cause problems if the package is unwieldy and someone drops it, or if the items move around within the box.
For electronics and video games, use their original packaging or get new sturdy boxes. Similar to your other fragile belongings, pack your electronics with plenty of newspaper or cushioning products to avoid shifting.
Meanwhile, clothes can easily fit into larger wardrobe boxes, and since they're often on the lighter side, you can get away with packing your entire closet into big moving boxes.
Have These on Hand to Make Packing Easy
In addition to moving house boxes, you will also want to have some packaging materials on hand that make the moving process easier. Collect these supplies before you start to pack:
Bubble wrap or other cushioning packing material
Packing tape to seal the boxes
Permanent marker to appropriately mark removal boxes with their contents
Frequently Asked Questions
Moving Experts You Can Trust
Moving can be challenging. It's better to have an expert on your side. Transport Executive is the preferred moving service in the United Kingdom. We pride ourselves on professionalism, reliable transportation, competitive pricing, and friendly customer service. Our team is here for you, ready to quickly and painlessly move all of your valuables to your new home.
If you are moving within the United Kingdom, or want to inquire about next-day delivery, talk to our specialists. Contact our team at Transport Executive today at +44 20 3318 4720.