A Complete Moving House Guide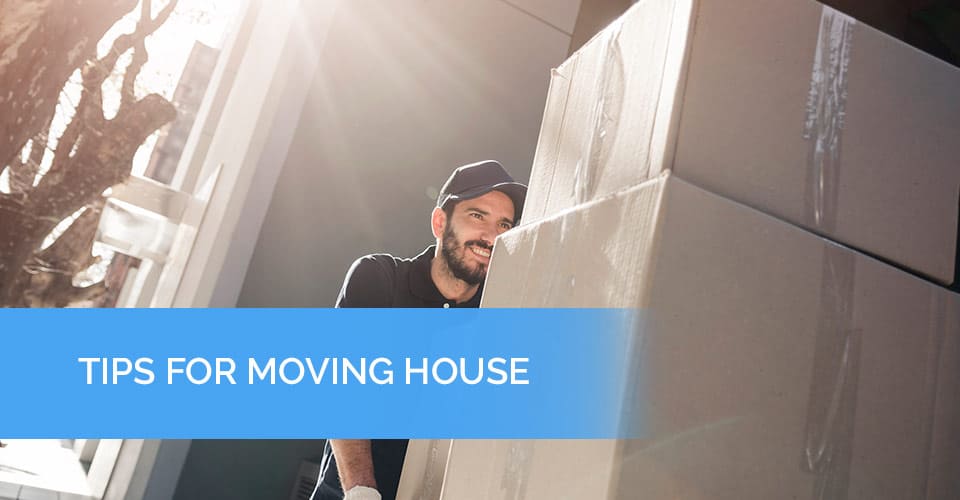 Moving house can be one of the most stressful experiences people go through. So much can and regularly does go wrong, and I doubt you've ever heard someone say they enjoyed the moving process.
But moving to a new home can be made a lot less stressful by avoiding some common mistakes and having a solid plan in place. In our experience, people who stick to the following 13 tips are more likely to experience a smooth moving day.
And the more prepared you are, the more you'll be able to enjoy your new home from day one.
Tip 1: Pick A Removal Company
One thing so many people underestimate is how much stuff they actually have. Everything looks neat and tidy on shelves and in wardrobes. But once you start packing everything, you'll notice that moving house involves a lot of work.
While packing is a slow process, it's that actual moving of boxes and furniture that can end up taking up a lot more time than expected.
The bigger your home is, the more important it is to pick a removals company to help you with the process. Having a few experienced removals experts do all the heavy lifting doesn't just mean that you might avoid the physical strain.
You'll also notice that the move could go substantially faster.
Tip 2: Make A Detailed List Of Things You Need To Keep
Once you've picked a company to help with removals on the day, it's time to get out your pen and paper or digital spreadsheet. What you need to do is create a list of things that need to be packed up on a room by room basis.
This should also involve estimating how many boxes you might need, which goes a long way towards being better prepared for the move. This may also help you or the removals company to better estimate how many van loads may be needed on moving day.
Tip 3: Start Decluttering ASAP
Make sure that you also start looking for things that you no longer use or need. We all end up keeping stuff for years at the back of wardrobes and under beds. This is one of the packing tips that may help you reduce the amount of effort needed.
If there are completely useless stuff, then you could look into hiring a skip. But in many cases, you could be able to off-load a lot of things at local charity shops.
Consider things like books, DVDs, clothes, and even electronic equipment like VHS recorders (yes, they still seem to be stashed away in people's homes), and try to get rid of as much as possible.
Tip 4: Make A Packing Plan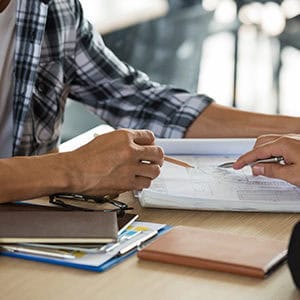 Once you have made your inventory list and started decluttering from tips 2 and 3, it's time to make a packing plan. The worst thing you could do is just randomly start to place items in boxes.
First of all, list out the rooms that are used least or not at all. Then, for the remaining rooms, list out items that are not used on a regular basis.
This is where a spreadsheet might come in very handy as you can easily rearrange the order of items on the list. Then, simply print it out and set aside specific times for each room in preparation for moving.
You might be quite surprised how much stuff is idle most of the time.
Tip 5: Get The Essential Supplies
Here is the number one tip you should consider for your packing essentials. Buy proper moving boxes that are all the same size. You might be tempted just to start collecting random boxes from work, friends, and family.
The problem is that some may be too big. Once they are filled, they are so heavy that the bottom could fall out of the box. More importantly, filling a van with boxes that are all different sizes is quite difficult; kind of like putting random jigsaw pieces together.
When you make sure they are all the same, then stacking the boxes in an orderly way could maximise the amount of space used. It could also reduce the number of trips and speed up the loading and unloading.
Also, start collecting old newspapers and magazines, and buy some rolls of bubble wrap as a way to protect breakable items.
Tip 6: Identify Things You Can't Bring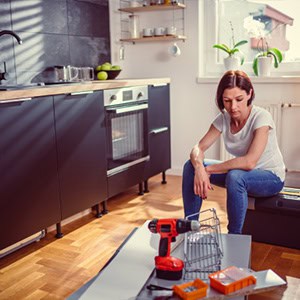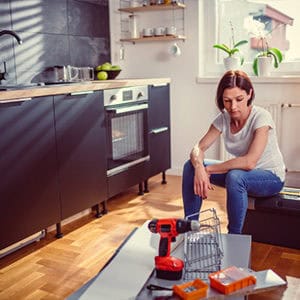 We all tend to get attached to our belongings, but it's important to be realistic and practical when moving house. One example we have encountered a few times is large and bulky furniture, including antiques.
They are packed up, but once you arrive at the new house, you realise that they won't fit. In extreme cases, they might not even fit through doors.
Our advice is always to measure large items to save yourself the hassle, stress, and money of suddenly having to find somewhere to store the items.
Tip 7: Pack One Room At A Time
Here is one of the most useful packing tips that could help you remain in control with a clear plan. With no plan, people tend to just randomly move from room to room, packing everything and anything into boxes.
Instead, stick with one room at a time, and don't move on until it's completed. It might be a lot more motivational to see that certain areas of your home are ready to be loaded before you move onto the next.
You should also use some form of labelling for all the boxes. One good idea is to get some large colour-coded stickers. That way, the movers will know what belongs together to get everything in the right place at your new house.
Finally, don't fill boxes to maximum capacity. Keep each box below 30 lbs, as this makes it easier to lift and move by one person. It could also reduce the risks of things breaking in transport.
Tip 8: Keep Your Valuables Separate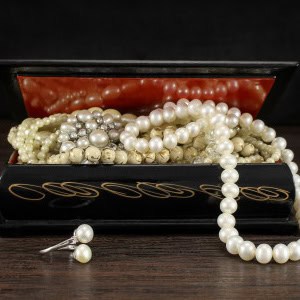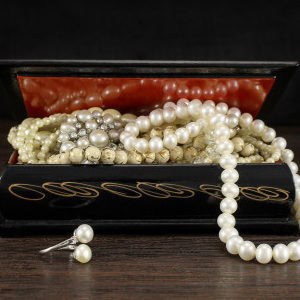 In the above packing tips, I mentioned packing everything on a per room basis. However, there is one exception to that.
I would suggest that any particularly valuable items, from jewelry to watches, paintings or antiques, as well as items with a personal value should go into separate boxes.
It's one way to ensure that these kinds of items are handled with extreme care, and you may even decide to move these boxes separately yourself [1]. You might even see if they could be stored with relatives or in a safe storage facility to avoid things getting lost.
This should also include personal and important documents like passports, insurance policies, and medical prescriptions.
Tip 9: Prepare Your Appliances
Before the day of the move, one of your top priorities should be preparing any appliances that you will be moving. You don't want to be left scrambling to disconnect washing machines, dishwashers, and dryers when there are people waiting to get them into a van.
Also, start to empty out your freezer several weeks before the move. Not only will it reduce the weight, but it will reduce the chances of food defrosting due to any delays in the move.
Many appliances are likely to be heavy items, so you may need to look into getting some specialty gear like trollies or straps [2]. If you're hiring a moving company, just make them aware of the types of appliances so that they are prepared as well.
Tip 10: Dealing With Paperwork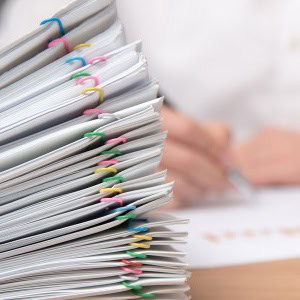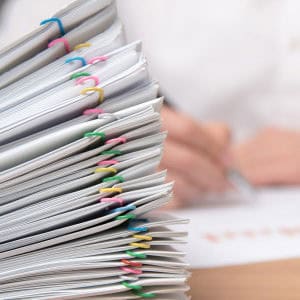 One thing that is often underestimated is how much time you'll need to deal with paperwork. This includes everything that involves your address from insurances to magazine subscriptions, as well as registering with local councils.
You'll be surprised how many companies and organisations you may need to contact, and it's a good idea to set aside at least 2 hours to make those changes.
You can also use our designated checklist for address changes to save yourself some time.
The advice we always give is to make sure you have a detailed list of anything that is ever posted out to you.
Tip 11: Change Over Your Utilities
You can notify your utility providers for water, gas, and electricity ahead of time about your pending move. This allows them to prepare your accounts and possibly get everything ready to switch things to your new address [3].
On the day that you're moving, one of your top priorities should be to get a final metre reading. What I would suggest is that you call the relevant provider and give them the reading while you're on the phone.
This should only take a few minutes, as your account should be prepared by the provider to switch over. Just set aside some time for this and have a reminder on your phone so you don't forget.
Tip 12: Take Time To Clean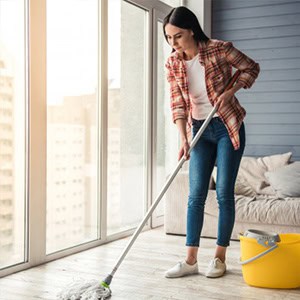 I mentioned above that you should aim to pack one room at a time. Once everything is packed up in one room, you should start to do some cleaning. It's way easier to do this gradually.
The last thing you want to face is a huge cleaning operation on the day you're moving with everything else going on.
Alternatively, you should look into hiring a professional cleaning service. That way, you could focus on packing and moving boxes and furniture and leave the dirty work to a company that might get it done a lot faster and more effectively.
Tip 13: Take Your Time
Start your moving day early, and definitely don't skip breakfast. You'll need plenty of energy, and it's going to be a time-consuming process. Even if you're moving to a relatively small house, it could take you the best part of a day.
It's far more important to do things right than to rush them and end up missing some of the essentials, breaking valuable items, and ultimately wasting a load of time and money.
You'll also set yourself up to being able to enjoy your new home right from the start if the move is done by sticking to your plan.
Final Tips To Avoid All The Stress
All the above tips may help you to take the majority of the stress out of a move. The longer in advance you start preparing, the less likely you are to encounter setbacks and delays in getting to your new home.
You should also start delegating a lot of the tasks to a spouse, partner, kids, friends, and family. With no shortage of jobs to be done, every little offer of help could make things so much easier. And, when you're ready to move, you can get all the assistance you'll ever need from Transport Executive.
References:
https://www.safestore.co.uk/your-guide-to-packing-valuables/
https://www.thespruce.com/prepare-major-appliances-for-move-2436481
https://www.citizensadvice.org.uk/consumer/energy/energy-supply/moving-home-your-energy-supply/moving-home-dealing-with-your-energy-supply/