Removal Costs for Three Bedroom House (Updated in 2022)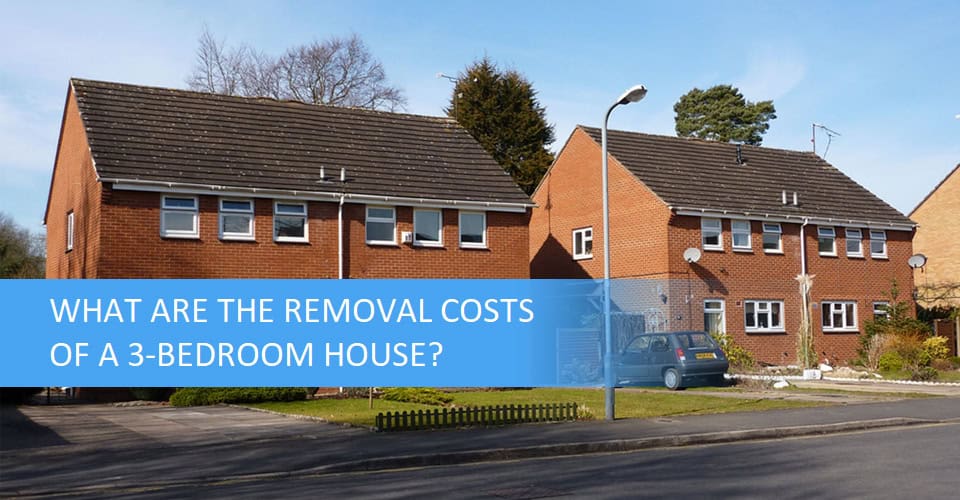 Packing up and moving a three-bedroom house in the UK is no joke and can cause a lot of stress. Thus, using a removal company would be easier. However, how much does it cost? Do you need all the additional services? We answer all these questions.
The typical removal cost for a three-bedroom house in the UK will be between £990 and €1,900. The factors that will determine the varying and exact price will include travel distance and additional services such as packaging materials, cleaning, storage, disassembly, and reassembly.
This article will cover all the various costs concerning different factors that will affect the price of a removal company and a three-bedroom house. It will breakdown into minute detail each individual costs of various additional services and also travel distance so you precisely know what you can expect to pay.
What Are The Removal Costs Three Bedroom House?
On average, the moving cost of a three-bedroom home in the UK will be between £990 and €1,900. You may think that this is a little steep, but there are some factors to consider. Also, note that this amount will include additional services like packaging, disassembly, reassembly, and more depending.
If you have not looked at my article on how much removal companies charge, then you can do so here. I detail all these factors that we will briefly discuss here there.
Some of the factors that will contribute to the cost of moving a three-bedroom house will include (we mentioned some prior) volume, storage, cleaning, parking permits, packaging, distance, disassembly, reassembly, and more. Here is a chart breakdown of an average three-bedroom house and what a removal company may quote you.
Note that these costs are based on hourly rates (with a 2-hour minimum), with some based on additional optional services that will be extra.
The Average Cost of a Three-Bedroom Removal Chart
| | | |
| --- | --- | --- |
| Removal Company Service | What The Service Entails | The Cost |
| Removal (Moving) | This is the removal company's loading, transportation, and unloading of your possessions. Note that this will involve travel distance | £990 to £1,645 |
| Packing | This includes the packing of all your possessions, such as your furniture and other standard items | £250 |
| Packaging Materials | This will include all the company's materials to complete the move like wrapping, tape, boxes, papers, covers, etc. | £100 |
| Dissambley And Reassembly | This is an additional service of dismantling and reassembling any items or furniture that is too large or complicated to move | £125 Per Hour (2-Hour Minimum) |
| Storage | This is another additional service the removal company will provide if you need some items stored | £120 (1 month), £30 Per Week |
| Cleaning | Cleaning of the old location (home) and the new location | £285, £15 Per Hour |
| Piano Removal | The proper removal, transportation, and installation of your piano | £120 to £480 Per Hour |
| Parking Permits | The trade association membership and your area will determine how much the parking permits will cost | £30 to £75 |
As you can see, the amount of moving a three-bedroom house can vary depending on the optional extras you need and then also a few more factors. Let's look at some of these.
Volume and Travel Distance
Probably the two most important factors to consider are volume and travel distance. The removal company will charge you an additional fee based on how many possessions you have and how difficult they are to move.
If they do not do this, then they will most likely bill you per hour for packaging and transportation. This will roughly come to the same amount. It will help if you remember that a three-bedroom home will have more items and furniture. Thus it will take longer to pack and unpack. Also, most removal companies charge a 2-hour minimum on any service or additional service they offer.
Besides the volume of your household, you will need to consider the travel distance. This is another crucial factor that will drastically affect the cost of moving. In some cases, it may even double the costs.
However, consider that removal companies tend to charge the same amount for roughly short distances. This is so that they can cover their costs. You will roughly pay the same price if the travel distance is between 12 miles and 200 miles. However, after that, the prices start to increase quite drastically.
Average Removal Cost Chart Based on Travel Distance
| | | |
| --- | --- | --- |
| Example Location | Travel Distance | Three-Bedroom Removal Cost |
| Manchester To Bolton | 12 Miles | £990 To £1,120 |
| London To Oxford | 50 Miles | £1,030 To £1,160 |
| Liverpool To Birmingham | 100 Miles | £1,075 To £1,210 |
| Manchester To Glasgow | 200 Miles | £1,185 To £1,335 |
| Birmingham To Edinburgh | 300 Miles | £1,260 To £1,420 |
| Bristol To Aberdeen | 500 Miles | £1,460 To 1,645 |
Additional Services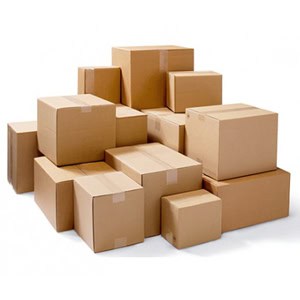 Depending on what you require, you may need to opt for some of the removal companies' additional services. Remember that you should only choose the services you need, or you may be looking at a large moving bill.
For example, it may be in your best interest to go out and search for moving boxes yourself (you may even find many for free). Again, consider that a three-bedroom home will have quite a lot of items to pack, and opting to use many of the removal companies' boxes could prove costly.
Another example is cleaning. Although this is relatively inexpensive (£15 per hour), the time it takes to clean the house could take much longer than expected. Hence, you should cut the services you could accomplish yourself (or with some friends) off of the removal quote to save yourself some money.
Additionally, if you have furniture or special items (like a piano), you may have to choose to use (and pay) for the services of dissembling and reassembling.
Are There Additional Removal Costs For a Three-Bedroom Home?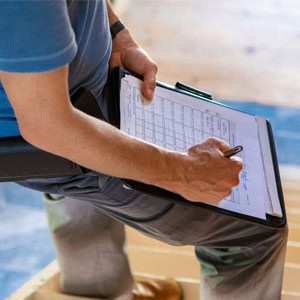 Every moving situation is different, and because of this, you will need to check with your removal company specifically. You may incur some unforeseen costs that you were not expecting. Thus it is always best to get a person in from the removal company to assess your move. They will precisely be able to tell you what it will cost.
The only other cost factor you will need to consider is that of insurance. The removal company should give you an option for various insurance policies that you can pay for with an additional fee. Take note that this will vary based on how many items and furniture you have, not to mention their value that has to be taken into account.
Conclusion
Due to the fact that a three-bedroom house is pretty large, there will typically be many items and furniture to move. Coupled with the fact that this will take a longer period of time, the cost of using a removal company for a three-bedroom house will run you between £1,000 and £2,000, respectively.
However, we did mention a few key factors that you should consider that perhaps you do not need or are able to do yourself without the removal company, essentially lowering the cost of the move.
Visit us on our website at Transport Executive for a free quote.
References
https://sirelo.co.uk/tips/removal-costs-uk/
https://www.getamover.co.uk/removal-companies/removal-costs/