Cost to Use a Removal Company (Updated in 2022)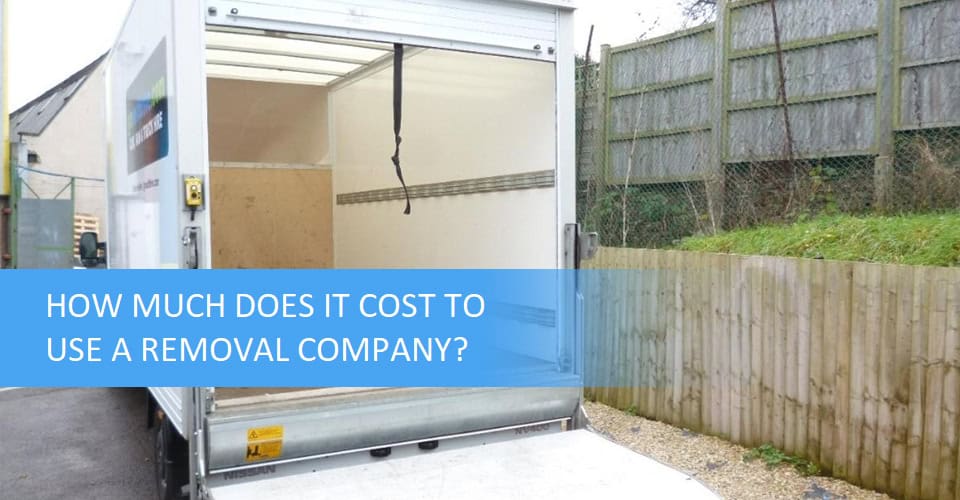 Moving can sometimes be a headache, especially if you don't know the costs involved. Removal companies don't have a fixed rate that you can go by but offer quotes that are sometimes overwhelming. Let's break down what moving in the UK will cost you.
On average, the price of using a removal company will be between £400 and £1,800. The home's size, travel distance, and additional services like parking permits, special moves, cleaning, packaging, disassembly, and reassembly also will play a role in cost.
This article will discuss the average prices of what removal companies charge for their moving costs and additional services. Also, discover the average price for various other factors that removal companies consider. These include special moves, distance, storing your possessions, and more.
How Much Does It Cost to Use a Removal Company?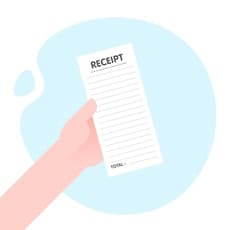 The cost of using a removal company will vary quite drastically depending on the size of your house (one-bedroom, two-bedroom, etc.) as well as how many possessions you have.
On average, you are looking at between £400 and £1,800.
However, take into consideration that these values will include services such as disassembly of furniture, packing, and reassembly.

How do removal companies calculate removal costs?
The removal company needs a basic understanding of what they will be helping you move. Thus, you will typically fill out a removal form to calculate costs. Based on this form that you fill out, the removal company will have a general understanding of what it is they need to do. This form is what they base your moving costs on.
Many factors will determine the overall price, with some including:
1. Removal volume
Volume is the number of belongings you have and would like to move.
2. Removal distance
This is the distance you need the company to move your possessions from the old location to the new one.
Depending on how far you need them to drive, the price will definitely increase the further the new location is away from the old. Here is a breakdown of moving costs based on distance.
Average removal cost distance-based price table
| | | | |
| --- | --- | --- | --- |
| Distance Traveled | One-Bedroom | Three-Bedroom | 5-Bedroom |
| 12 Miles | £610 To £690 | £990 To £1,120 | £1,460 To £1,650 |
| 50 Miles | £650 To £740 | £1,030 To £1,160 | £1,500 To £1,690 |
| 100 Miles | £695 To £780 | £1,075 To £1,210 | £1,535 To £1,730 |
| 200 Miles | £800 To £910 | £1,185 To £1,335 | £1,635 To £1,840 |
| 300 Miles | £880 To £990 | £1,260 To £1,420 | £1,700 To £1,920 |
| 500 Miles | £1,080 To £1,215 | £1,460 To £1,645 | £1,885 To £2,120 |
3. Removal Location
Location refers to where you need the packing and removal to take place. Depending on how far and difficult the location is in terms of ease of access to your property, the removal company may charge you more.
4. Time and Additional Services
Time refers to how long the company will take to move your possessions. Note that removal companies typically charge by the hour, and there is usually a 2-hour minimum fee for any service they include. These services may include;
Disassembly and reassembly
Storage
Cleaning
Parking permit
Piano removal
Average removal company service fees
| | | |
| --- | --- | --- |
| Service | What The Service Entails | Total Cost/Cost Per Hour/Cost Per Week (2-Hour Minimum |
| Disassembly And Reassembly | The movers will dismantle and reassemble your furniture | £125 Per Hour |
| Storage | A storage unit capable of holding your possessions if you are unable to move immediately | £30 Per Week |
| Cleaning | The company will clean the old location and the new location | £15 Per Hour |
| Parking Permit | The trade association membership and your location will determine what the permit fees are for allowing the movers to park in front of your property | £30 To £75 Per Hour |
| Piano Removal | This could entail removing doors and windows, which is performed with special equipment | £120 To £480 Per Hour |
| Packaging | The removal company will include boxes and other materials for the move | £120 to £150 |
What is in a Removal Quote?
Once you have filled in the removal quote form or discussed with the moving company what it is you plan to move, they will quote you. This means you have given them all the appropriate information like traveling distance, a list of your belongings, and any additional services you will require.
You will then receive your quote (a document that will outline all the prices and services that the removal company will be doing). This will include;
The removal price
The included services (or other included services)
The moving date
Any insurance
Their terms and conditions
1. The removal price
This is the section where they will outline the price of the removal. We said that you should expect to pay between £400 and £1800 on average depending.
2. The included services
As we mentioned, any additional services such as parking permits, packaging materials, etc., will be stipulated, and a price breakdown will be given.
3. The moving date
The quote will stipulate the date on which the packing, moving, and unpacking will take place.
4. Insurance costs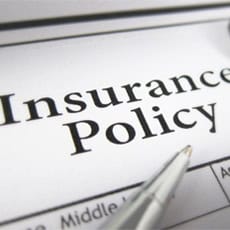 Take into consideration that depending on what belongings you have, you may opt to get them insured. The quote may include insurance policies that the removal company will offer. However, you going through insurance prices is beyond this article's scope due to its depth.
You should read through the insurance policies carefully and make sure to choose one that is extensive enough so that it covers everything you need it to.
5. Terms and conditions
These are the companies terms and conditions. Again, all companies will have their own personal terms and conditions that will apply to them and their business practices. Thus, make sure that you read this section carefully and that it doesn't conflict with anything you require.
3 Tips to Lower Removal Costs
There are a couple of things that you can do to lower the cost of removal companies price. You should definitely consider these factors, especially if you are looking to keep your moving costs low.
1. Have someone come to your home to assess the move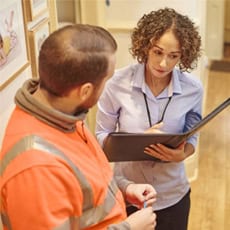 Speaking with the removal company over the phone or filling out an online form is not the best way to accurately judge what you will need moving.
Thus removal companies sometimes charge extra to cover themselves.
It is best to get a person from the removal company to come and personally assess your home and your possessions for the move.

2. Get your own packaging materials
Obtaining all the packaging materials yourself could save you a bit of money. It will help if you consider that the removal company will profit from the packaging materials you purchase from them. Moreover, you may even be able to find some packaging materials (like boxes) for free.
3. Know the costs of everything
Knowing the cost of what the removal company charges are just one part of the process. There are usually other costs involved that have not yet come into account. Precisely knowing all your expenditures will allow you to budget more efficiently and, if necessary, make a different plan.
Conclusion
We discovered that although the cost of using a removal company in the UK can be relatively inexpensive, there are factors to consider. All these factors will influence the price, and it is important to remember that the larger your home, the more you are likely to pay. Moreover, the further away you need to move, the more it will cost.
The other standard and additional services will typically be the same price, but once again, they will charge by the hour. Thus once again, having more items and possessions will mean that it may take longer, and you will be paying more.
For more cost-related articles, visit our website at Transport Executive.
References
https://www.getamover.co.uk/removal-companies/removal-costs
https://www.getamover.co.uk/removal-companies/removal-quotes/
https://sirelo.co.uk/tips/removal-costs-uk/