8 Best Places to Look for Professional House Share in London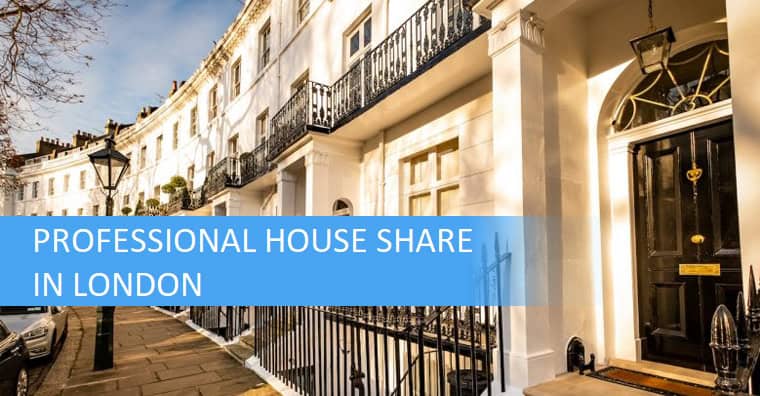 Trying to find a suitable professional house share in London can be very scary indeed. There are many factors to take into consideration, and you may be overwhelmed. Luckily we are here to help you.
Some of the best places that offer professional house share in London are Camden, Maida Vale, Fulham, Bermondsey, Isle of Dogs, and Brixton. These are situated relatively close to central London. You could consider Harrow and Wembley as other areas located a bit further away.
We will discuss in this article not only where the most popular areas in London are that offer professional house-sharing, but we will also break down their nightlife, cultural features, and more. This will give you insight into the type of area, the people that live there, and what you can expect.
The Best Places To Look For Professional House Share In London
If you are moving to London, you will typically want to move to an area that is close to your work or perhaps an area that you find exciting and fascinating. Depending on whether you have personal transport or intend to use public transport, the former might influence your choice more so. Another factor to consider is your budget, and this will also play a crucial role in where you will be able to stay.
Thus, there is no "best" area, but it will boil down to accessibility to your work, city, interests, and preferences.
Whatever the case, we have put together a list of the most popular and professional locations in London for your perusal. Firstly let's look at some factors you will need to consider before you even begin looking at these areas.
How London is divided
Firstly, we will need to look at how London is divided because traditionally, Londoners will tend to be associated with one another and their area. This plays a part in their identity, and you may find that the people from one area (their outlook, beliefs, living style, etc.) may not be your cup of tea. Hence you may want to choose to stay in another area.
London can be divided into four main areas. Typically, you will have individuals who consider the city divided into two parts, namely;
North of the River Thames
South of the River Thames
Then it will also be divided into east and west sections. West London can be considered to be more gentrified than east London to some degree. In previous years east London was not considered that safe but has since grown into its own, offering lots of diversity and a rich nightlife experience.
Pricing in London
Although prices for professional house share in London will vary from area to area depending. You can assume that the closer you want to live in central London, the more money you are going to have to spend on accommodation.
Considering the distance from your work
Although you may find that you are working in central London, for the most part, you will typically not be able to afford the most fantastic house share due to the high costs of accommodation for central London.
Thus be prepared to commute a fair amount and also be open to the fact that you may have to live somewhat away from central London depending on your budget.
The best places for professional house share in London
Below is a list of some of the more popular areas in London that offer many rooms and house share options in London.
1. Camden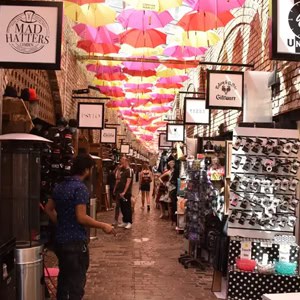 Camden is located 6.5km from London central and is famous for its young crowd, diverse fashion, curiosities, and the market near Regent's Canal.
If you are into counter-culture, then Camden might be the place for you and is popular with teenagers, tourists, and punks. Closely situated in Camden Town is the London Zoo and Regents' Park.
The nightlife consists of live music venues and old-school pubs with many artists performing at the Jazz Café and the Roundhouse.
2. Maida Vale
Maida Vale is situated close to Bakerloo Line, Jubilee Line, and Paddington Station and only 6.5km from London central. One of the more expensive and fancy areas be prepared for accommodation that comes with a high price tag.
It is a residential neighborhood that features Victorian old-style housing with wide-open quiet roads. The Venice Waterway is a walking distance away, where you will find canal boats and tree-lines footpaths.
The cultural scene consists of live comedy where performers showcase their talents at the Café Theatre. Nightlife consists of beautiful waterside restaurants and pubs to provide a wonderful dining experience.
3. Harrow
Harrow is a large town in London that lies about 15.3km northwest of Charing Cross and 8.7km south of Watford. It is considered to be a suburban town. The single one-way lane of Station Road has been widened to allow for more accessible public transportation. This means getting to central London is much easier now than before.
Many luxury high-rise apartment blocks are scattered throughout Bradstowe House. Located a 22km distance from central London, rent is typically lower in this area.
4. Bermondsey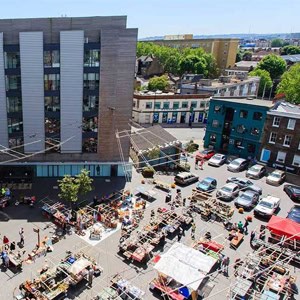 Situated close to the Northern Line, Thames Clipper, and Jubilee Line, Bermondsey is only located 6.4km from central London. It is made up of converted warehouses and sleek riverside apartments. The Bermondsey Square is host to an antique market, pubs, eateries, and inside shops.
If cuisine is what you are into, then you will have no trouble finding gourmet food stalls and bars beneath Maltby Street Market's railway. It is a culture-driven district that revolves around the Fashion and Textile Museum along with the White Cube Contemporary Art Gallery.
5. Isle of Dogs
The Isle of Dogs is located in East London, a peninsula bounded by the River Thames. It offers easy access to the city via Canary Wharf Station, which will get you to Waterloo in just over 10 minutes. The Isle of Dogs is known for its high-rise luxury apartments that overlook the river, so be prepared for high rent prices in this area.
6. Wembley
Wembley is located closer to central London and to the northwest as Harrow. It is a suburban town approximately 13km away from Charing Cross.
Wembley is known for its football team (Wembly F.C.) and its aptly named Wembley Stadium. Wembley stadium is open on game days, offering eight restaurants, 98 kitchens, and 688 food and drink outlets.
Nightlife is bustling in this town, and if you are a sports fan, then this might be the spot for you. It also has Wembly park, where over 10,000 residents consider it a fantastic place to live.
7. Brixton
Brixton is a district in south London that lies within the London borough of Lambeth. It is considered to be a lively area that is diverse and multicultural with a down-to-earth atmosphere.
Located only 8km from central London, it is known for street food, vintage stores, and Caribbean roots. Nightlife in Brixton revolves around bars and live music venues, some including the O2 Academy and Hootenanny.
8. Fulham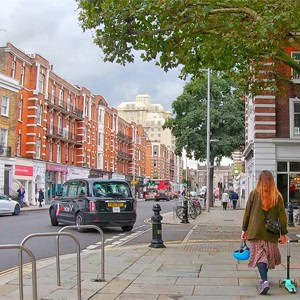 Fulham is located in southwest London, sitting alongside the River Thames. Situated between Putney and Chelsea, it is situated approximately 7km from London Central.
Known for their football club Fulham F.C. along with its trendy shopping streets and stores, it is considered an upmarket residential area. You will find chic boutique stores home-good stores, along with posh delis and cafes strewn across King's Road and Fulham Road.
Where can I search for professional house share in London
Probably the best resource that will yield you the best results in terms of having many options to choose from is using a popular online website called SpareRoom.
This online tool will help you figure out which areas are best for you. It will offer you options where you will be able to input your budget and also what characteristics you are looking for in an area. By inputting these fields, you will be prompted with a list of areas that you can have a look at that meet your criteria. It's as simple as that.
Conclusion
We discovered that there are, in fact, many areas in which you are able to find professional house share in London. However, you will need to consider other factors that will impact where you choose to live. These include costs, distance from work, nightlife, preference, the type of individuals who live there, and so on.
If you are unsure where to live, your best bet will be to use the online web resource, select your criteria, and investigate the areas further.
If you have found the best place to stay in London, get your free quote for our moving services on our website at Transport Executive.
References
https://www.standard.co.uk/homesandproperty/renting/renting-in-london-the-top-10-areas-to-find-a-houseshare-a99041.html
https://manwithavan.co.uk/blog/the-best-places-to-look-for-a-professional-house-share-in-london
https://www.idealflatmate.co.uk/flatmate-HQ/how-to-find-a-great-professional-house-share-in-london/
https://www.youtube.com/watch?v=UkBs1Om6Dsc
https://www.lastminute.com/travel-inspiration/cultural-explorer/guide-to-wembley-stadium