6 Best Places to Live in East London (Updated in 2022)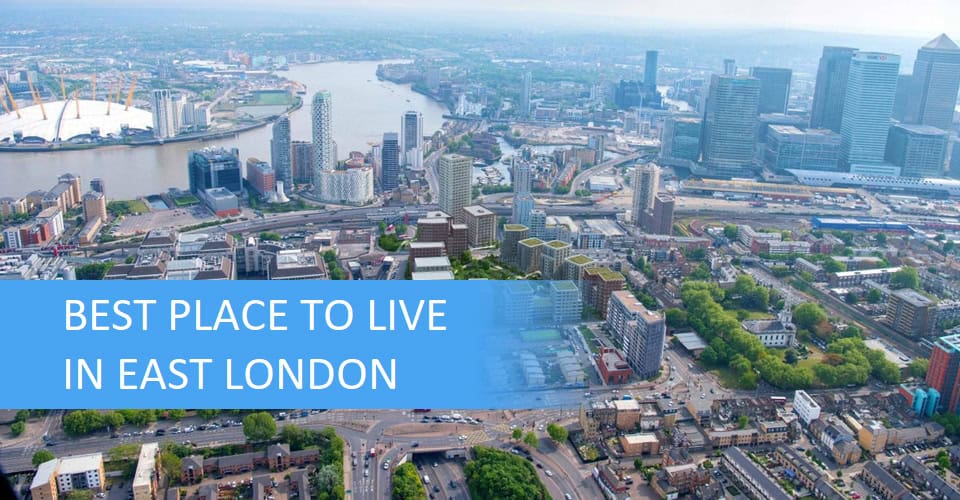 You might be thinking of East London in South Africa, but the areas spoken about in this piece refer to the one in the United Kingdom. London is a hustling and bustling city with so much to offer, but where in East London is a good area to live in?
East London can be split into the east end, revitalized urban areas, and riverside living. The best place to live in the east end is Shoreditch or Spitalfields. The revitalized Walthamstow or Hackney area is also at the top of the list, and Wapping and Canary Wharf for riverside living.
Whether you are already in London or looking at relocating, this list of the best places to live in East London is sure to help. Read on to find the area for you!
The Best Place To Live In The East End
The best place to live in the east end is Shoreditch or Spitalfields, both hip and happening areas that are also suitable for families.
1. Shoreditch Area In The East End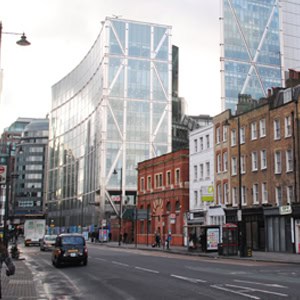 This area used to be industrial and has more recently become a trendy area occupied by many fashionable locals – it's no wonder property prices in the area have risen! Its residents range from youngsters and families to working professionals and celebrities.
The neighbourhood of Shoreditch is one of the few places where individuals can work and live in the same area, especially due to new co-working developments to cater to young digital entrepreneurs. But if you don't work in the area, it's only three miles from the city centre!
Shoreditch mainly comprises old government estates and terraced roads; however, there are a few modern pockets in the area with lofts and rooftops. Generally, house prices decrease the more east and further from Liverpool Station you go.
Every corner has an assortment of bars, restaurants, shops, clubs, and exciting nightlife, so you will never be bored.
2. The Area Of Spitalfields In The East End
Spitalfields is just south of Shoreditch and is known for being a colourful and vibrant neighbourhood. This area is also known for its street art around Brick Lane and cute side streets such as Puma Court and Princelet Street.
You can visit the Old Spitalfields Market, founded in the 17th century, which is located in the heart of East London and is open seven days a week. It has almost 40 food and drinks vendors and more than 50 shops.
Recently, multiple large modern office buildings have been erected in the area, but conservationists have ensured that the Old Spitalfields Market is preserved.
Spitalfields is perfect for families with young children, as there are many primary schools in the area and surroundings and a couple of secondary schools. The amenities in Spitalfields are endless – there are SO many restaurants, cafes, bars, supermarkets, and shops!
The Best Revitalized Urban Neighbourhoods In East London
The best revitalized urban neighbourhoods in East London are Walthamstow or Hackney. These areas both have an abundance of restaurants, cafes and markets, and plenty of open green space.
1. The Revitalized Walthamstow In East London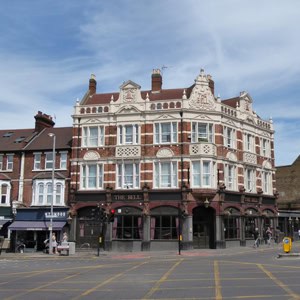 This part of East London is full of locals and appeals to families as there are many good schools and houses with a garden in the area. Most houses in this area are either Victorian or Edwardian style, and every flat has its own garden.
The demographic in Walthamstow is getting younger due to many older people moving to Essex to retire. With this comes many new restaurants and bars to suit the younger generations. There are also various cute bakeries, cafes, and markets in the neighbourhood.
Walthamstows' beautiful streets are home to various art stores, galleries, and museums – there is even a cinema, The Empire, that has nine screens! The area is a mere twelve miles to the centre of London and can be easily accessed via the over and underground like the Walthamstow Central and Blackhorse Road station.
2. Living In Hackney, East London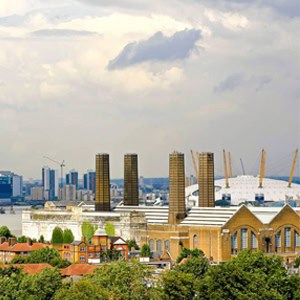 Less than ten years ago, Hackney was seen to be an undesirable area but has since changed for the better. This area has the highest number of people that cycle to work, and therefore has lovely cycle routes along the canal and through the parks.
Here, you can find the beautiful London Fields Park and Victoria Park. There also are a few local markets that provide delicious food and vintage goods – oh, and the Columbia Road Flower Market!
If you are happy to live in a place with great nightlife and bustling streets with stylish cafes and restaurants, then this is the neighbourhood for you.
The Best Iconic Riverside Living In East London
Over the years, riverside living has become increasingly popular due to its prime location, easy access to the city centre, and stunning views. The best iconic riverside living in East London is the Wapping or Canary Wharf areas.
1. Riverside Living In Wapping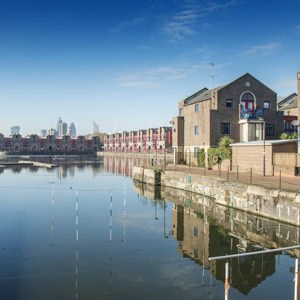 Wapping is a riverside area with a peaceful and dreamy atmosphere, located on the north side of the River Thames. It has the most picturesque cobbled streets and brick buildings, giving it a historic feel.
This area has many large warehouses but is currently undergoing construction to create a village of loft apartments. It is rich in culture and has a music hall, theatre, gallery, and cabaret bar. There are also many restaurants and historic pubs to keep you occupied.
For families with young children, there are nursery, primary and secondary schools in the area. On Wapping Lane, you can find a shopping village with the local butcher, baker, grocer, coffee shop, and post office.
Take note, the properties in Wapping get cheaper the further east and closer to Limehouse you look.
2. Canary Wharf Riverside Living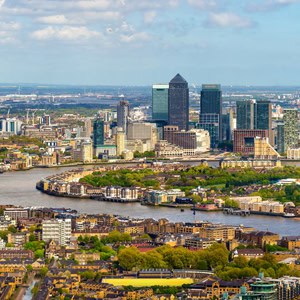 This area is known for its sea of skyscrapers and has recently become a financial hub and one of the most sought-after neighbourhoods in London.
Working professionals are one of the demographics living in this area, and as more residential developments are completed, young families and first-time buyers enter the area.
Canary Wharf has a combination of old and new buildings – some modern apartments mixed with old Victoria terraced houses. Similar to Wapping, the riverside is full of historic pubs, and there is a museum and cinema.
This area has many local amenities; a large shopping centre, fish market, library, leisure centre, and gym. There is a watersports centre for those of you who are feeling adventurous where you can sail, windsurf and kayak.
Conclusion
East London offers various places to stay, but the best areas are either in the East End, a revitalized urban neighbourhood or even in the form of iconic riverside living. So, which appeals the most to you?
If you need help with your move, we, at Transport Executive will be happy to help.
References
https://www.expatica.com/uk/moving/location/top-places-to-live-in-london-107932/
https://www.aladyinlondon.com/2021/01/east-london-neighborhoods.html
https://oldspitalfieldsmarket.com/visitor-information
https://www.aladyinlondon.com/2018/10/spitalfields-london.html
https://www.foxtons.co.uk/local-life/spitalfields/
https://www.standard.co.uk/homesandproperty/where-to-live/living-in-shoreditch-area-guide-to-homes-schools-and-transport-a113616.html
https://www.standard.co.uk/homesandproperty/where-to-live/living-in-walthamstow-area-guide-to-homes-house-prices-schools-and-transport-links-a117286.html
https://www.standard.co.uk/homesandproperty/where-to-live/living-in-walthamstow-area-guide-to-homes-house-prices-schools-and-transport-links-a117286.html
https://www.kfh.co.uk/east-london/hackney/
https://www.kfh.co.uk/east-london/wapping/
https://www.standard.co.uk/homesandproperty/where-to-live/living-in-wapping-area-guide-to-homes-schools-and-transport-a108241.html
https://www.knightfrank.co.uk/contact/wapping-estate-agents/living-in-wapping
https://www.kfh.co.uk/east-london/canary-wharf/