What are the Best Places to Live in England?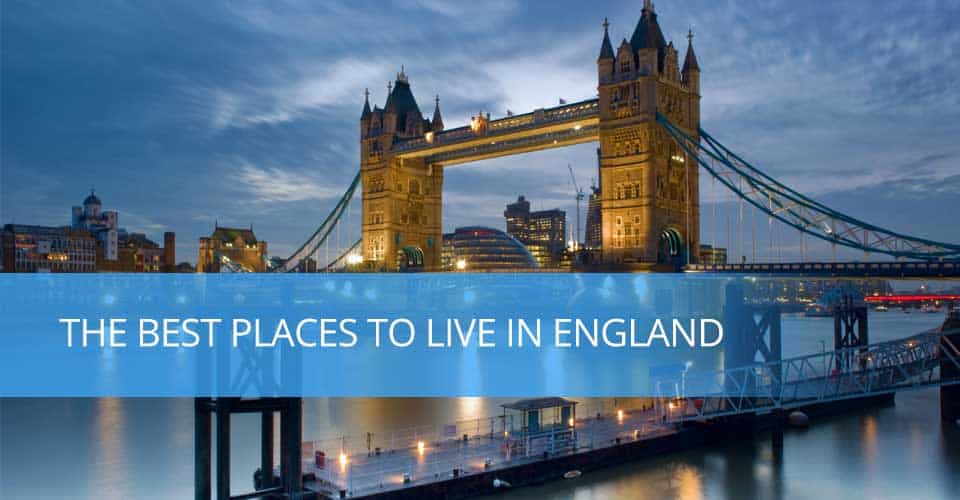 It seems that everywhere you look in England you see beautiful buildings, busy markets, and rich culture, so how do you decide where to live?
The truth is, many places will probably suit your needs. The most effective way to make a final decision is to narrow down your choices and pick the area that feels like home. London is obviously popular, but there are many superb options elsewhere in the country.
Here are six fantastic locations to help you choose the best place to live in England. Some of these areas even rank among the best places to live in the UK.
Six Places to Explore in England
1 – Salisbury, Wiltshire
Salisbury is a historical city built around Salisbury Cathedral. This popular tourist area is less than two hours from London by train and has plenty of shops and restaurants. Although the commute to larger areas in England is longer than in other places, the highly-rated schools make this a great place to live for families.
It offers residents the best of both worlds with lush rolling hills and ancient woodlands, along with a lively nightlife and all the amenities of a modern city. Whether you love the outdoors or prefer a more Londonesque vibe, Salisbury has something for everyone.
See related services:
2 – Aylsham, Norfolk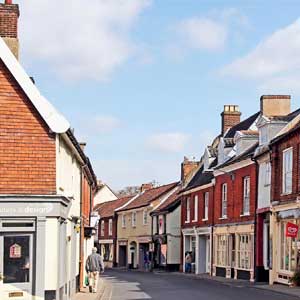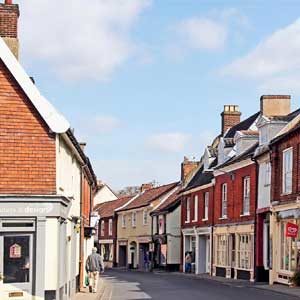 Aylsham, Norfolk is one of the happiest places to live in England. Families with children love the top-notch schools, while adults love the short commutes and beautiful real estate. The town boasts a close-knit community, and the shopping includes a fantastic variety of shops and markets. It also has several tea rooms to explore.
Located between the coast and the city, Aylsham offers something for water lovers and urban dwellers alike. It's a small market town rich in history and cares about its residents and environmental issues.
3 – Hambleden Valley, Buckinghamshire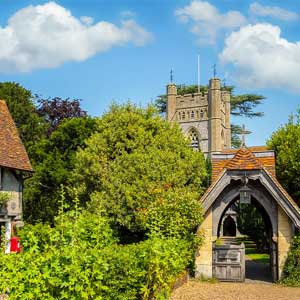 If the village life interests you, Hambleden Valley might be just the place you're looking for in England. It scored an impressive 7th place in the 2021 Halifax Quality of Life Rankings for the UK, which highlights the best places to live based on a wide variety of factors.
Hambleden made its way into the top 10 thanks to high life expectancy and health and happiness scores. Yorkshire and the Humber did well in the survey in general, as well as East Hertfordshire and West Midlands.
The valley is home to many villages scattered across a picturesque landscape. You can enjoy the view from any of the leisurely pubs around the area. When you want a break from village life, there's a short commute to London by train and back again.
This culture-rich community has yearly festivals, a thriving art scene, restaurants, cultural events, and impressive schools for those with children. Hambleden Valley is the perfect place for outdoor lovers to lead a beautiful and active life.
4 – York, North Yorkshire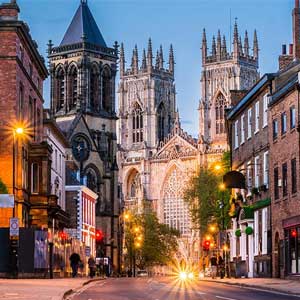 York is a trendy town popular among young professionals. It is also crowned as among the top areas to live in the UK thanks to its wealth of employment opportunities and high average earnings.
In fact, this bustling business community is home to many fast-growing industries and is the first "Gigabit City" in the United Kingdom. Although the town centres around the creative industry, York has many historical buildings to admire and tea shops to explore.
The city is a nice combination of the old and the new, making it a great spot to enjoy both worlds. In addition to the business centres, there are trendy restaurants, cool café spots, and a friendly residential population. If you're looking for a fast-paced England town, you might settle in York.
See related services:
5 – Chelmsford, Essex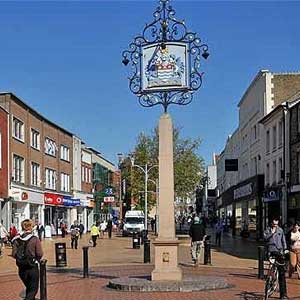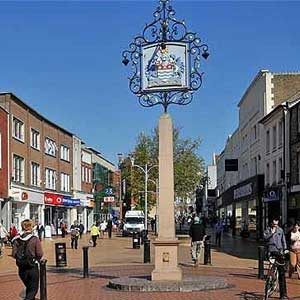 Chelmsford, the biggest city in Essex, is an outstanding location for families. It boasts excellent schools and a wide variety of sports.
The ancient market town has a beautiful countryside to explore, which includes Glorious Hylands Park with 600 acres of landscaped area for everyone to enjoy. Plus, there are adventure parks and leisure centres to keep the whole family entertained.
The schools in Chelmsford are highly-rated, which can be a deciding factor for those with children. And although restaurants are a big draw, the shopping in town pushes this location onto our list as one of the best places to live in England.
See related services:
6 – Stamford, Lincolnshire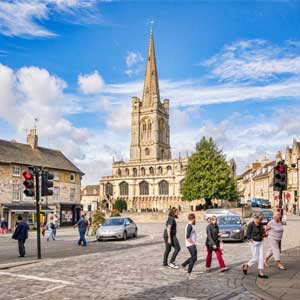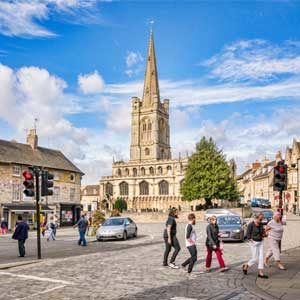 Stamford is an attractive market town with an easy commute to Peterborough and London King Cross. The independent schools in the area are excellent, making this town a perfect option for families with school-aged kids. If you're looking for an old town look with modern amenities and rich history, Stamford might be the spot for you.
The draw to Stamford, above all else, is the residents themselves. The town is full of friendly faces, and the weekly local farmer's markets will help you get to know the culture and simplistic beauty that exists there.
See related services:
Choosing an Area That Suits You
No matter where you decide to settle down in England, from East Hertfordshire to West Midlands and everywhere in between, one thing is certain: stunning sights, history, and impressive architecture are everywhere.
Choosing the most suitable location comes down to your personal preferences. Do you like a bustling city like London and historical buildings, or rolling green hills and small villages? Maybe you want a combination of both.
The perfect way to pick a place to live is to travel there. Spend some time in the town you're considering, and talk to the people to learn about what it's really like to live there. Once you've gotten a feel for the area, you'll know if that region meets your needs.
After all, finding an ideal neighbourhood is a personal choice, and the only person who can make the final choice is you.
Once you make that decision, our team at Transport Executive can help you with your move!
Find yourself asking, where is the best place to live in the UK or in London? Check out our posts on the top UK towns and cities to consider for your next move.