The 5 Best Places To Live In Yorkshire And Surrounding Areas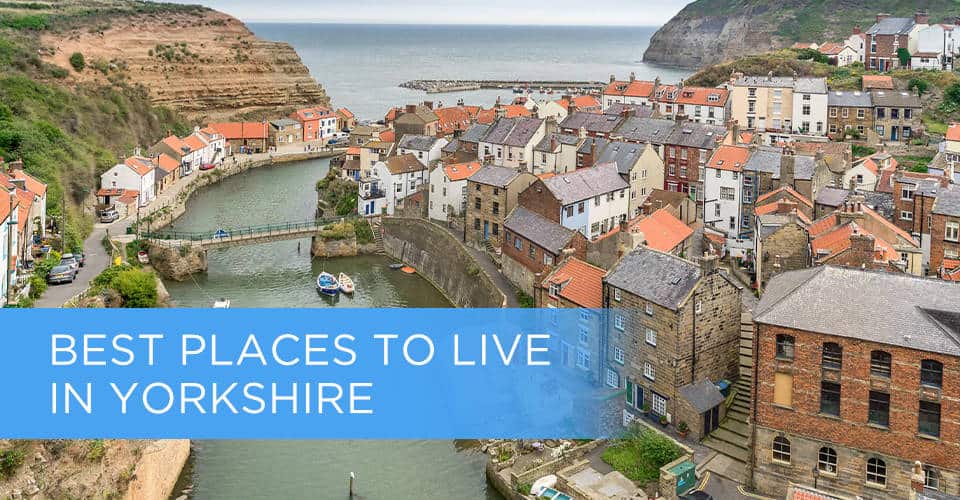 For most of the 80s, 90s, and 00s, the majority of local migration tended to flood to the south of the UK. This mainly included London and South Oxfordshire. A lot of this had to do with major new industries, including IT and high-tech, being located there.
But in the last decade, there has been a change in that migration with northern areas of England attracting more people from the so-called "silicon valley" of the south.
One such area is Yorkshire, which has seen a significant increase in population due to the quality of life on offer.
But where exactly should you focus your attention in Yorkshire and the Humber?
Our Recommended Areas To Explore
1 – York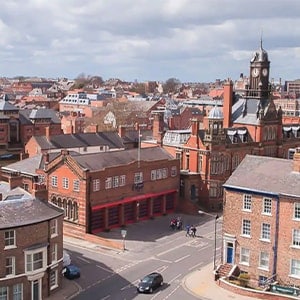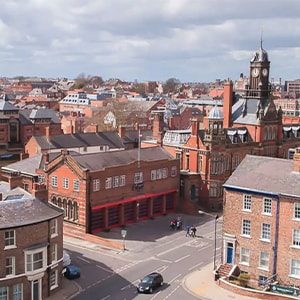 York is a Yorkshire town and is considered one of the more historical places in northern England. It offers a mix of ancient buildings of national significance, as well as modern living for young professionals, families, and retirees.
What many people like about York is the easy access to some amazing outdoor recreational areas, including the Moors National Park in North Yorkshire. But it's also not a long drive to the Yorkshire Dales, which may be suitable for day and weekend trips.
It offers nightlife for the young, good schools for families, and plenty of quiet places to relax.
See our man in a van in York.
2 – Beverley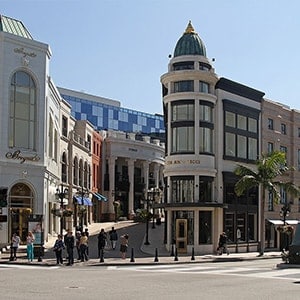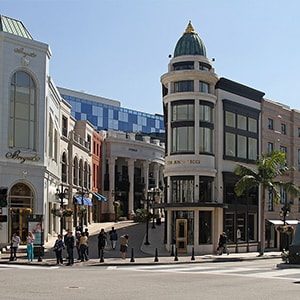 If you like to have close proximity to the coast, then check out Beverley. It's one of the best places to live in Yorkshire area, as many families would recommend. The pace of life is slower, but it's one of those towns that feature high on any list of places to live in the UK.
Now, you do have to expect higher prices in this area, and it's probably more suitable to families with higher levels of income.
The closest beaches are only about 10 miles away, and the closeness to the sea also means that air pollution is generally very low [1].
See our man in a van in Beverley.
3 – Leeds, Roundhay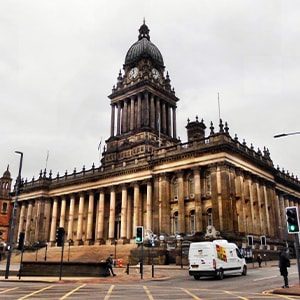 Just to the south west of York is Leeds, which is a very attractive student city as well as a great place for young professionals and graduates.
Leeds has seen big changes over the past few decades, with more technology companies looking to take advantage of a young and well-educated population.
Roundhay is one of the Yorkshire towns that would be recommendable for young professionals and families. It's just 2 miles outside the inner city, but it offers some of the top schools as well as plenty of outdoor recreational facilities.
The villages in Leeds might just be the right choice for anyone looking for a balance between urban living and the great outdoors.
See our man in a van in Leeds.
4 – Sheffield, Ranmore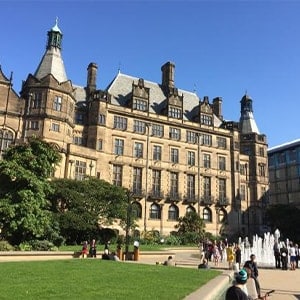 People in Sheffield often say, "West is still best," and many young families and graduates would agree. Generally seen as a more affordable place to live, it offers many different styles of suburbs, which may allow a more affordable step onto the property ladder.
The town itself is full of life, and if you can afford to look for somewhere to live in Ranmore, then that should be one of the first places to consider.
Compared to many other communities in the North, even the more affluent areas might still be within reach of many families.
See our man in a van in Sheffield.
5 – Harrogate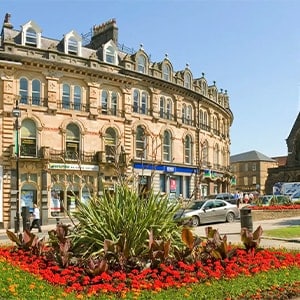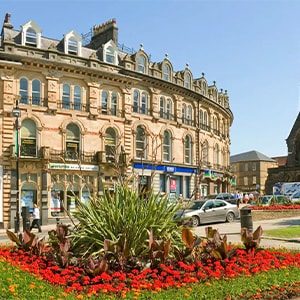 Harrogate is located west of York and north of Leeds, which might be an attractive option for people who want or need a commutable distance to both places.
But it also offers close access to the Yorkshire Dales and Moors National Park, which is why many people who are looking for outdoor activities tend to head in this direction.
It's a very picturesque town with well preserved and upgraded ancient buildings. It offers a good range of different styles of homes, and there have been some news reports that it's the happiest town in England [2].
See our man in a van in Harrogate.
Making A Choice Based On Your Personal Needs
Whether you've just graduated college, looking for a quiet retirement, or want a more balanced life for your family, Yorkshire could be the answer you're looking for. It's easily considered as the best place to live in England by many families in different social classes.
With easy access to vast national parks of North Yorkshire and easy access to the rest of the world from Manchester airport, it could be a struggle to find reasons not to consider Yorkshire as one of the places to relocate to.
References:
https://uk-air.defra.gov.uk/latest/currentlevels
https://www.strayfm.com/news/local-news/3001487/harrogate-and-skipton-happiest-in-the-uk/