What To Do When A Moving Company Steals Your Stuff
Moving home is a stressful business. The logistics are complicated, your finances for the move may be limited. We experience mixed emotions when we move, which adds to the stress. The last thing we need is added trouble when we get to the new home, only to find our belongings have not arrived or some of them are missing. It is challenging to know what to do when a moving company steals your stuff.
Moving Company Theft, What To Do?
If the moving company has stolen your stuff, there are several steps that you should take.
1. Write A Letter To The Moving Company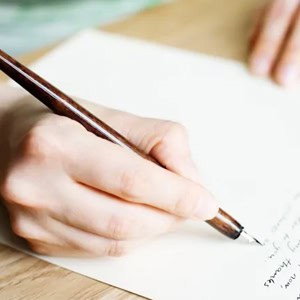 It is essential to have documented proof that you have tried to get your belongings back. Write a letter that shows you have attempted to contact the moving company and resolve the issue. It is critical to keep a copy of this letter and any response from the moving company.
Your letter should include the facts pertaining to the case. It must also document how you believe the company failed to fulfill the contract. You should also state how you would like the issue resolved.
It is important that you are reasonable in your requests for resolution and respond appropriately to any communications your receive.
The letter must be written as soon as possible to validate your claim. According to the ombudsman, the complaint must be made within twelve months of the move.
2. Advise Your Insurance Broker Of A Potential Claim
Insurance companies require clients to advise them as early as possible of potential claims. Contact your broker or if you deal directly with the insurance company, follow their reporting procedures.
Insurance companies or brokers may sometimes advise you on the following steps to take in the process.
3. Lodge A Formal Complaint With The Moving Company
Most relocation companies have official channels for filing complaints. You must use this channel to lodge an official complaint. Keep copies of your complaint and the company's responses. You can take a screenshot if the complaint process is online.
Once again, complete this process as soon as possible and within twelve months of the move. Comply with any requests for details, police reports, or requests for meetings.
4. Allow The Moving Company Time To Respond
The moving company must respond to you timeously. The matter must be settled within eight weeks of the original complaint. If this is not done, then you can take further action.
Open A Police Case
If you believe the moving company has stolen your stuff, you will probably need to open a police case. Insurance companies generally require a case number and a copy of the police report before considering a claim.
The police and insurance company may need proof of ownership of the missing items. This is to prevent insurance fraud.
Contact The British Association Of Removers
Many removal companies in Britain belong to the British Association of Removers (BAR). You can lodge a complaint with BAR if the moving company you used is a BAR member. Once a complaint is lodged with BAR, they will attempt to resolve it.
If you cannot reach a resolution through BAR or the moving company is not affiliated with BAR, you can take further steps.
Contact The Ombudsman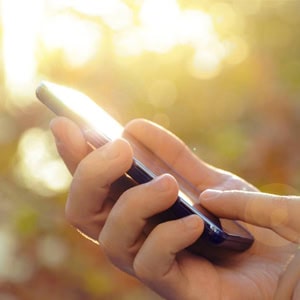 If you are not happy with the answer from the moving company, you may apply to the Furniture and Home Improvement Ombudsman (FHIO). The ombudsman is an independent approved authority whose purpose is to investigate and resolve consumer complaints and issues.
It is important to note that the FHIO will only investigate cases brought within twelve months of the date of service of the moving company. There must have been an attempt to resolve the issue, which has not been fruitful.
The ombudsman will not intervene in any cases which have already been through the court system. The FHIO can be contacted on their Consumer and Member Services telephone number 0333 241 3209.
Any decision made by the ombudsman is considered binding on both parties, and further action cannot be taken.
How To Avoid Losses During Moving
A critical factor when considering moving is to choose a reputable, regulated removals company. Selecting a company that is a member of the British Association of Removers will ensure that your moving company is being held to specific standards.
Regulated removers are registered, formal companies with a traceable legal footprint. You should look for companies with good reviews and testimonials from happy customers.
It is very easy for someone to buy a van and claim to be a removals company by advertising on social media. Many of these people are criminals who then disappear with your entire household contents. This is clearly a case for the police, but it is doubtful you will retrieve any of your belongings.
Ensure Your Belongings Are Insured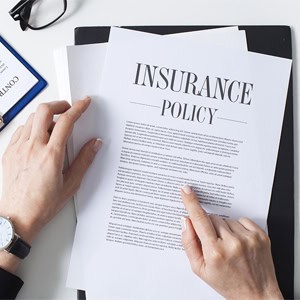 Insurance companies generally have two forms of insurance policies for belongings. Householders' insurance covers items in the home that do not get moved around.
All Risk policies cover valuable items that are taken out of the home. This includes things such as musical instruments, jewelry, and laptops. All Risk items are always specified, and a value must be given.
Based on the householder's policy wording, there may be some controversy if household items go missing during transit between the old and new homes. Therefore, it is essential to contact your insurance company and advise them of the relocation. Enquire if you will be covered if items go missing during the removals. Keep a written record of this interaction.
You may need temporary insurance to cover the move. This could be done through your regular insurance company if they offer the product. Removals companies generally provide a removals insurance policy which costs you extra but is worth the peace of mind. Check that the insurance they offer is placed with a reputable insurance company.
Conclusion
Avoid losses during home relocation by using reputable regulated moving companies. If you have had your goods stolen during a move, contact the police, insurance company, BAR, FHIO and follow the procedures to register a claim and seek resolution.
For more articles like this, visit us at Transport Executive.
References
https://bar.co.uk/what-to-do-if-something-goes-wrong/
https://www.thisismoney.co.uk/money/mortgageshome/article-9320285/Millions-items-lost-damaged-stolen-home-moves-Heres-stuff-safe.html
https://www.forbes.com/advisor/home-improvement/dealing-with-moving-company-scams/