What Is A Reasonable Relocation Package? (Updated in 2022)
If your company needs you and your family to relocate for your job, they are supposed to reimburse you for all your relocation expenses. Assisting you with your move is actually beneficial to the company because it means that you can be productive in your new work environment as soon as possible.
A relocation package should cover your travel, furniture removal, transport, and storage costs. Your company should assist you in finding a new house and provide you with temporary accommodation. The value of the package depends on where you are moving from, but on average, expect around £8,000.
Moving can be stressful, and a relocation package is supposed to take the financial stress off of your shoulders. If you are an employee relocating for the first time and don't know what to expect, keep reading. Here, we discuss the various types of relocation packages and which benefits are typically included in a reasonable relocation package.
What Is The Value Of The Average Relocation Package?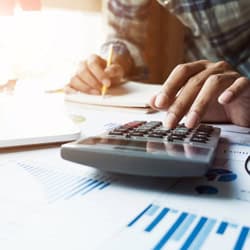 On average, the typical value of a relocation package in the UK is about £8,000. However, it is difficult to put an average value on a relocation package because every employee has a unique situation.
As a homeowner, it will cost you more to relocate than if you are renting due to the costs involved in selling your property. Your company will need to give you a larger sum.
If you have to move from a different country, your relocation package should include expatriation assistance, and this will cost the company more.
Why It's Critical To Know What's In Your Relocation Package
It is important to know what is included in your relocation package because the process of relocating can be stressful and expensive. If you understand exactly what your company is offering you before you move, you can negotiate with them if you see any specific areas that are not covered.
Different Types Of Relocation Packages
Different companies offer their transferring employees various types of relocation packages:
1. Expatriation Assistance
When an employee is transferred between company locations in different countries, the company will typically offer them this type of package.
Employers should cover the costs of moving, transportation, and travel, as well as provide assistance in finding a new home and providing temporary accommodation.
Companies should help their employee and their spouses to get work visas and pay for a house-hunting trip. If the employee has children, the company should help with finding them a new school.
2. Lump-Sum
With this type of package, a company pays an employee a set amount to cover their moving expenses. It is up to the transferring employee to use that money as they see fit – hiring a packing and moving company, covering travel expenses, and covering the cost of selling and buying a home.
3. Reimbursement
With this type of relocation package, the transferring employee pays for all their own moving expenses. Once they have relocated, the company reimburses the employee with a specific amount of money. The company should cover most (if not all) of the relocation expenses.
In this case, it is very important for the employee to keep all their receipts, in order to show the company exactly what they spent.
4. Direct Billing
A direct billing package is when a company directly pays for all the moving services and relocation expenses. This is often part of a reimbursement or lump-sum package.
5. Third-Party Relocation
This is when a company hires another company that specializes in helping employees relocate. With this type of package, the employers are not directly involved in their employees' moving process. The company that is outsourced will help a transferring employee find removal, transportation, and storage services.
What Can A Relocation Package Include?
The expenses that are covered by a relocation package vary from company to company. The following are all aspects that can be included in a relocation package:
Packing services to help box up your old home
A removal company to transport your furniture and belongings
Insurance for your items
Temporary storage for your home contents
Assistance in selling your current home
Assistance with early lease termination penalty fees
Assistance in finding a new home
Travel expenses for you and your family
Temporary housing for a month
School relocation assistance
Expatriation assistance
Negotiate Your Relocation Package Wisely
If you find that certain important aspects are not included in your relocation package, you should be able to advocate for your needs to be met. Negotiating with an employer can be daunting, but when you are relocating, this is absolutely necessary!
Here's how you can effectively negotiate your relocation package:
First, understand exactly what is included in your relocation package – look at what is covered, the type of relocation package, and the insurance coverage for your move. Start to identify areas you feel your company is not adequately supporting you.
Make a list of the aspects you deem necessary that are not included in the package. Think of things that would benefit your relocation experience and make things less stressful for you and your family.
Have a look at what industry competitors are offering their employees for relocating. Make note of what they are covering and what your company is not so that you can discuss these areas with your employer.
Have a meeting with your employer to address your needs. Talk to your employer about how you feel you can be better accommodated with your relocation package. Ask about whether certain areas can be reimbursed or if you can switch out benefits you feel are unnecessary for others that will help you more.
Conclusion
Relocating for work is expensive, and companies know this. In order to be attractive to highly skilled employees, companies offer generous relocation packages to take the stress out of moving.
The average relocation package in the UK is valued at about £8000. However, the amount that a company offers an employee for relocating depends largely on where they are moving from and whether they own property or rent.
If you enjoyed this article, visit us at Transport Executive to read more articles like this.
References
https://www.indeed.com/career-advice/starting-new-job/relocation-package
https://www.fool.co.uk/personal-finance/your-money/learn/what-to-expect-in-a-relocation-package/
https://www.totaljobs.com/recruiter-advice/what-to-include-in-an-attractive-relocation-package
https://www.hr.admin.cam.ac.uk/pay-benefits/cambens-employee-benefits/relocation/reimbursement-relocation-expenses