What Impact Will Moving Office Have On My Employees?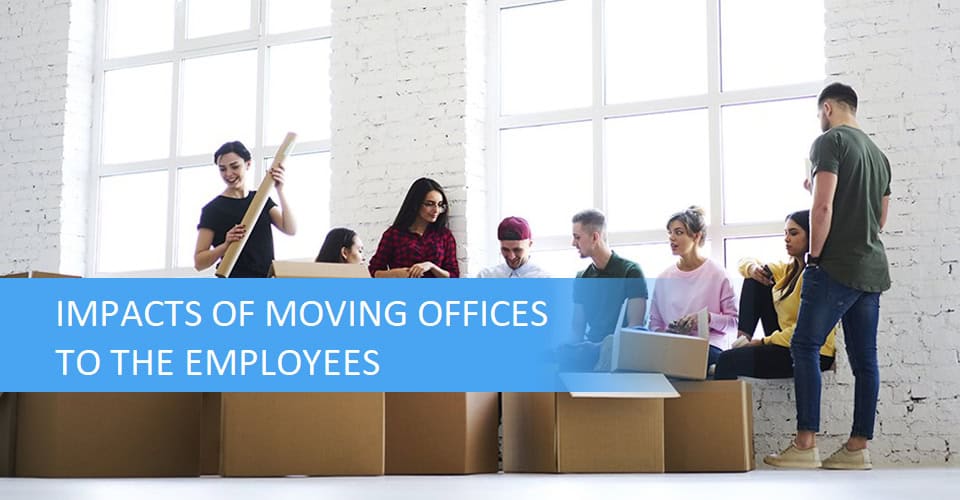 Moving office is never an easy decision. As a leader, you are responsible for so much more than meets the eye. From maintaining profit margins to stationery supplies, making your clients happy, and, perhaps the most important, keeping a careful eye on your employees' mental and physical health. If you are contemplating moving office, you should consider a few crucial elements before making the decision or the announcement. Join us as we delve into what impact moving will have on your employees.
Employers planning to move office should consider framing the move in a positive light. Classifying the move as an employee benefit instead of a liability could help improve the process for all involved. Consider employees' potential travel issues when choosing a new venue and ensure that all contracts include a mobility clause.
So, you've found the perfect new venue to house your business. Sure, it may be a bit of a commute from the current premises, but everyone will see the benefits, right? Right?
Well, maybe not so easy. Moving anything can come with a lot of stress and added pressure, and your employees may not have insight into the vision you are working towards. Let's look at what challenges you could face, how to overcome them, and how to win over your loyal employees. These tips and tricks should help you as you plan your big announcement and make it.
Managing Fear Of The Unknown
As the one who made the decisions and signed the contracts, you have a clear vision of where the move is going and why. You already have mental notes of the commute and have most likely travelled there a few times to inspect the premises. You have had time to dream and imagine the business working from the new space, which is vital. Being able to visualize your outcome is one of the most important elements of reaching a goal.
But, take into consideration, for a second, your employees who knew nothing of the planned move. As you plan to make the big announcement, be sure to cover as much detail about the move as possible. In this way, you will enable your employees to see the same vision and jump on board.
To avoid having a spread of vague understanding and, therefore, fear, consider covering the following aspects while explaining the move to your employees:
1. Why The New Premises Will Benefit The Company And The Employer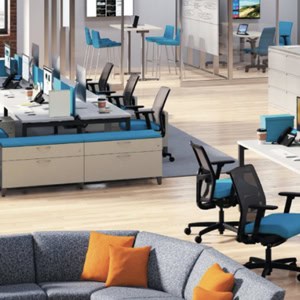 While explaining the move to your employees, it is helpful to paint the experience in a positive light. You may have chosen the venue for the cheaper rent, but let your employees know how it will benefit them and the business as a whole.
Perhaps there is more access for people with disabilities or better heating. Maybe there is space for a break room or near a great restaurant. Let your staff know how the new premises will be amazing for them to win them over to the idea.
Explaining how the move will positively impact the business as a whole will also help gain the trust of your employees. Modern leadership is a little more flexible than the past leadership styles. Where leaders of the past spoke, and employees jumped in fear, modern leaders speak and listen freely in a way that helps their employees feel empowered enough to contribute to the business positively.
As a part of managing the fear of the unknown, allow time for your employees to ask questions and give as many answers and insights as you can.
2. How The Move Will Affect Employees' Commute To Work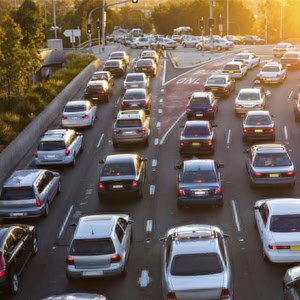 The first thing your employees are likely to stress about is the commute. Did you know that the average adult living in or near a city spends a minimum of 50 hours per month commuting to and from work? That adds up to a significant investment of time and money. If you are moving the office further away from their homes, the commute could add several extra hours to their workday.
Suppose your new office is in a different area. In that case, you may wish to do some research for your employees before making the announcement. Provide detailed maps and public transport schedules for the anticipated routes. You could even make more of an effort and look at alternative routes for peak traffic hours that fall into the times your employees will be travelling.
Should your new premises be in a location that is not on the public transport routes, you may need to be a little more creative with your problem-solving. Proposed lift clubs, possible vehicle subsidies, cost-effective rent of business vehicles, or staff busses could take some of the pressure off your employees.
Having an office that is in a bustling location could result in employees arriving to work late because of traffic. If this seems likely in your situation, you might consider staggering work times or allowing flexi-hours for your employees.
Be sure to communicate all of the relevant information about the commute when telling your employees about the move. Even if they choose not to use the information, you will have shared a clear message that you care enough to have thought about and done the research for your valued staff.
3. A Picture Speaks A Thousand Words. Show Employees The New Venue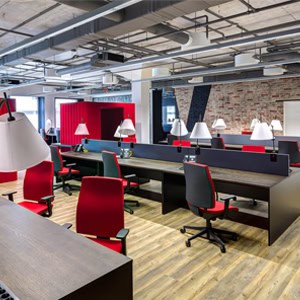 There are a few ways you could help your employees embrace the move to a new office. Helping them overcome the fear of a new place with a new set of challenges could be as simple as giving them a mental image with which to work.
Consider taking time off as a team to visit the new offices. Give your employees a tour and explain what will happen where and where their new workstations will be.
If you cannot arrange a live tour, take photos and video of the new premises and give your employees a tour via a presentation.  Try to add fun anecdotes. Is Marie known for making the best coffee at your current location? Put her name on the door of the new kitchen! Is Philip known for breaking the copier where you are? Add a picture of him with a no entry sign in the spot for the new copier. You get the idea.
Once you have made the announcement and everyone is successfully onboard, the time will come to consider the logistics of the move.
Again, it is best to keep your team informed of as many details as possible. Arrange meetings and updates leading up to moving day, and remember to have as much fun as possible with the event. Here are our best tips for managing employees leading up to and on moving day.
Managing Employees Before And On Moving Day
The lead-up to moving day is another opportunity for stress to infiltrate the experience of moving offices. Follow these tips to minimize your employees and your own stress levels.
1. Provide Timelines
Providing clear timelines for every employee leading up to the move will help clear up any grey areas around the big day. Allow every employee to know what needs to be done, by whom, and by what date.
Consider using a large whiteboard in your current premises. Ticking off items as they are completed on time will provide a visual sense of achievement leading up to the move.
Suppose your employees are accustomed to using tech. In that case, you can also use Google Calendar or a similar platform to post and update your timelines, tasks, and the countdown to the big day.
2. Give Every Employee Specific Tasks
Nobody likes to feel left out of the inner circle.  While you might keep the most important tasks for yourself and your top performers, be sure to give every single employee something to do to help with the move. Whether it's packing the kitchenware, or contacting the recycling company, make it clear what everyone's tasks are and thank them when the tasks are completed.
3. Be Genuinely Thankful
There is so much to be thankful for when moving office.  You are undoubtedly thankful that your business is growing and evolving. Remember, at all times, to be thankful for all the ways your employees are helping make the growth and the move possible.
As you tick items off the to-do list and smash those timeline deadlines, be sure to thank your staff for the extra work they are putting in to make the move a success.
4. Keep Minimum Staff On Moving Day
On moving day, you will likely use a moving company to transport your office furniture and stationery to the new venue.  You may need a few employees on hand to assist, but consider allowing the majority to work from home that day. This will minimize confusion, stress, and the opportunity for things to go missing—the fewer hands involved in the move, the fewer need to be accused of breakages and losses.
Legal Considerations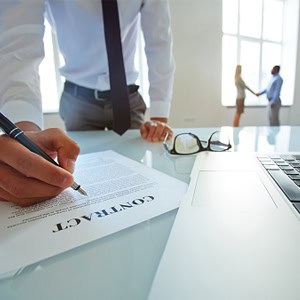 If you are considering moving office, it will serve you well to frame the move in a positive light. Labelling the move as an employee benefit rather than a liability will allow you to get around employees who are unwilling or unable to make the move with you.
When designing your staff contracts, include a mobility clause. This clause says the employee is expected to move with the employer if necessary for business purposes. If you did not include a mobility clause, employees who don't want to make the move could be entitled to a redundancy payment.
Another legal aspect to keep in mind is that employees who make the move with you could be entitled to relocation payment, depending on the needs of the move.
Becoming A Remote Business
Many businesses are making a move to become fully or partially remote. In May 2021, 70% of companies said they planned to become partially remote. Suppose your office move means doing away with premises altogether. In that case, you will have another set of considerations in addition to those of someone moving from one office to another.
As part of the announcement to your employees, consider providing information about the following topics that could cause concern for your staff:
Why going remote or partially remote is best for the employees and business as a whole
Ideas for home office setup
How much data or internet fee will be provided in addition to employee salaries
Stationery allowances
Expected working hours per day and week
Methods of communication and keeping track of colleague's work
Keeping in touch with the team
How you plan on keeping up the team spirit and culture of the business
When and how you will see each other face-to-face
Expected frequency and times of online meetings
How you will be doing quality control in the new environment
Platforms and software you will be using
Training dates and venues for any new software and communication platforms to be used
Remember that being able to see the big picture and where they fit in will help employees feel more at ease with making the transition from office to a remote worker. Keep your door open to answer any questions and help with concerns. Be prepared to be creative to help your employees find the solutions they need to make the move possible and successful.
Be transparent about what will happen with the office furniture and the funds from what is sold for the transition. Perhaps the funds could go towards home office needs or a year-end bonus or dinner. Perhaps a portion could go towards helping a favourite charity, and you could all meet for a day of volunteering to hand over the cheque. The choice is yours, but try to keep transparent to avoid misconceptions and rumours.
Conclusion
We all feel comfortable with what we know and what we are used to. This can impact employees when they discover they will be expected to move office for their job. Keep job satisfaction and the sense of security high by maintaining communication channels with your employees. Please keep them in the loop and inform them of as many details as possible. Give your employees a visual understanding of where they will be working and remind them of the positives of the move at every opportunity. Perhaps the most important thing to remember when moving office is to say "thank you" to your employees for moving with you as you grow and evolve your business and achieve your dreams.
If you need help with your move, we at Transport Executive will be happy to help.
References
https://facilityexecutive.com/2019/08/office-relocation-positively-affects-most-employees/
https://www.davidsonmorris.com/mobility-clause/#:~:text=A%20mobility%20clause%20in%20an%20employment%20contract%20is%20a%20provision,location%20or%20for%20another%20reason.
https://www.flexjobs.com/blog/post/remote-work-statistics/