How to Get Moving Boxes for Free: Budget-Friendly Move
Are you getting ready to move but worried about how to cut costs? You might be surprised to know that one of the simplest ways to save money is to find free moving boxes. It's true! Boxes can be expensive if you are buying them brand new, but with a little know-how, you won't need to spend a single penny on them.
So, how much does it normally cost to buy boxes? Well, it varies, but purchasing enough boxes for a typical home move can cost anywhere from $20 to over $100. That's money you could spend on your new home or keep for unexpected moving expenses. Why pay for something when you can get it for free?
Now, you might wonder, where can I find free moving boxes? The answer is quite easy. There are many places where you can pick up boxes without paying. But, before you start collecting boxes, think about what you need. How many boxes will your move require? What sizes do you need for your items? Boxes that are clean, sturdy, and the right size are perfect for moving. You want to find boxes that can hold up your belongings safely during your move.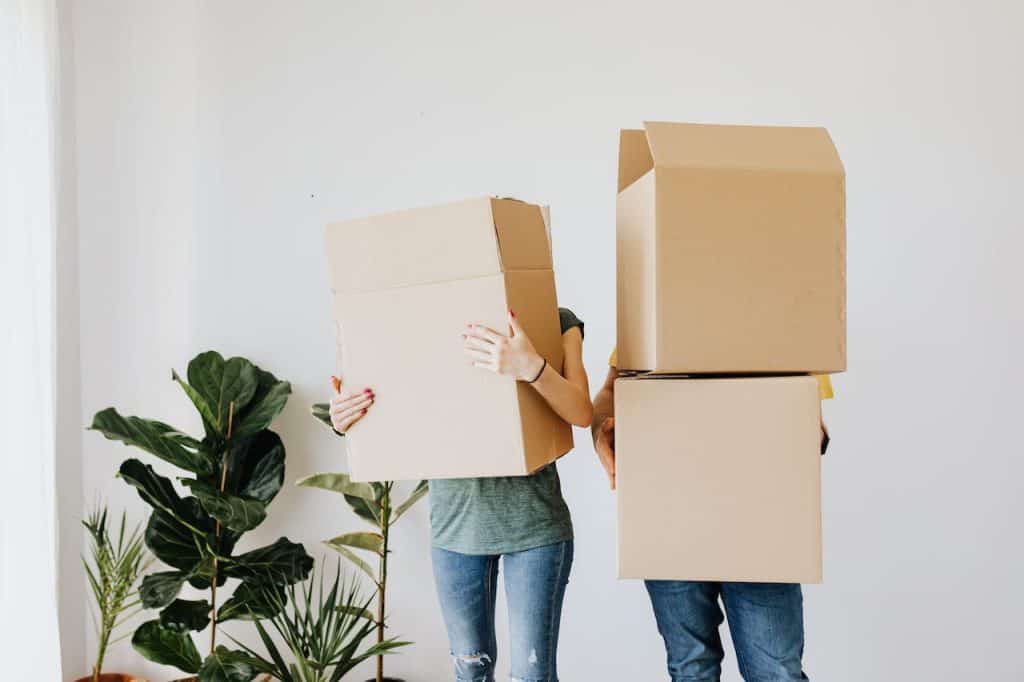 1. Local Retail Stores
Local retail stores are a goldmine for free moving boxes. Many stores receive shipments frequently and have a plethora of boxes they need to dispose of. Stores such as Walmart, Target, and Best Buy are great places to start. Simply ask a manager when they receive shipments and whether you can take some boxes off their hands. They often agree since it reduces their waste and recycling load. Be sure to go at the end of a stocking day for the best selection.
2. Grocery Stores
Your neighborhood grocery store is another excellent place to find free boxes. Grocery stores get daily deliveries of goods, so they have a constant supply of boxes in all sizes. It's best to ask for produce boxes, as they are sturdy and sometimes come with convenient handles. However, make sure they are clean and free of any food residue to prevent attracting pests.
3. Liquor Stores
Liquor stores receive boxes that are sturdy and just the right size for packing books or other heavy items. These boxes are designed to handle the weight of bottles, so they are perfect for your more substantial belongings. Be sure to visit a few different stores to collect what you need. Remember to ask when the next shipment is due so you can plan to pick up the boxes fresh off the delivery.
4. Bookstores
Bookstores, especially large chains, also have an ongoing supply of boxes. Since books are heavy, their boxes tend to be smaller and more durable, which could be ideal for packing your library. Reach out to the stores and ask if they have any boxes available. It's best to find out when they do their inventory as they'll have more boxes during that time.
5. Online Marketplaces
Websites like Craigslist, Freecycle, and Facebook Marketplace are fantastic resources for finding free moving boxes. People who have recently moved often want to get rid of their boxes and will give them away for free. On these platforms, you can also post a 'wanted' ad for moving boxes, indicating that you are looking to pick them up.
6. Community Centers
Community centers, churches, and schools often receive donations and shipments in large boxes. These institutions may be willing to give you boxes if you ask politely. It's a great way to support your community by reusing materials and keeping the boxes out of recycling or waste streams.
7. Office Buildings
If you work in an office or know someone who does, you can find a wealth of moving boxes, particularly for electronics or paper supplies. Offices often have printer paper boxes which are strong and come with lids, ideal for stacking. Just ask the office manager or the person in charge of supplies if they can set aside some boxes for you.
8. Recycling Centers
Recycling drop-off points often have stacks of boxes that people have disposed of. These centers are an excellent place to find a variety of box sizes in good condition. Be sure to visit early in the day before the best boxes are gone or before they are broken down for recycling.
9. Apartment Complexes
Apartment complexes are hotspots for moving activity, meaning there are always people who are moving in or out. Check the complex's recycling area, or put up a notice asking if anyone has boxes to spare. It's also a friendly way to meet neighbors if you're new to the area.
10. U-Haul Box Exchange
The U-Haul Customer Connect Box Exchange is a service that allows people to connect to exchange boxes and moving supplies. You can search for free boxes in your area or post that you are looking for some. It's tailored specifically for moving supplies, so you're likely to find what you need.
Creative Alternatives to Traditional Moving Boxes
When it comes to moving, thinking creatively can save you money and add convenience. Besides finding free moving boxes, you can also use items already in your home to transport your belongings safely to your new place.
Using Suitcases and Bags for Packing
Your suitcases and bags are not just for trips; they're great for moving too! The best thing about using suitcases is they're strong and have wheels, so you can easily move heavy things. Suitcases are made to keep stuff safe, so they're good for things that can break. You can also fill up your backpacks, gym bags, and shopping bags with clothes and other things that won't break. Using these bags means you need fewer cardboard boxes.
Repurposing Household Containers for Storage
Look around your house. You'll find many boxes and bins you can use for moving. Things like plastic containers, baskets, and even boxes that you use for decoration can be used to pack your stuff. For example, you can put your towels and sheets in a laundry basket, or use a plastic bin for books or pots and pans. This way, you use fewer cardboard boxes and it's easier to unpack because your things are already in containers you can use for storage in your new home.
Considering Rented Moving Crates or Boxes
You can also rent plastic boxes from a moving company. These boxes are tough and can be stacked on top of each other. They even come with lids, so you don't need tape. These rented boxes are a green choice because they can be used again and again, which means less waste. The rental company will bring the boxes to your place and then take them back after you move. Renting these plastic boxes might cost about the same as buying cardboard boxes, but they are easier and stronger. Plus, you save time because you don't have to put them together or break them down again. Renting can make your move more organized too.
---
Moving to a new home can be both exciting and stressful. One of the things that can add to the stress is the cost and effort of getting moving boxes. But with the tips we've shared, you can see that it doesn't have to be so hard. You can save money and make your move a bit easier by finding free boxes or using things you already have at home.