Moving Single Items Long Distance (How Can I Save Money?)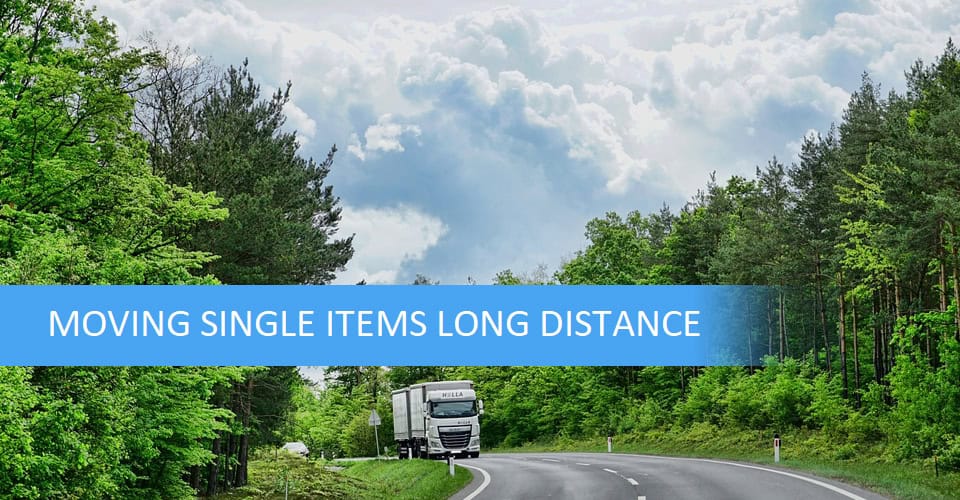 Suppose you're relocating far away and are only taking one large item of furniture with you. In that case, it is not really worthwhile to hire a removal company for the job. It is way more cost-effective to use a nationwide courier service or small removals service to move single items long distances.
Nationwide couriers can move single items long distances quickly, but you will need to package the item yourself. Small removals companies offer part load services that you can use to move a single item long distance. The latter option is less expensive if you are willing to wait a few more days.
Here, we discuss the range of options for moving single items over long distances. Certain items like a piano may require more specialized movers. We compare the costs of different services and look at the pros and cons of each.
How To Move A Single Item Long Distance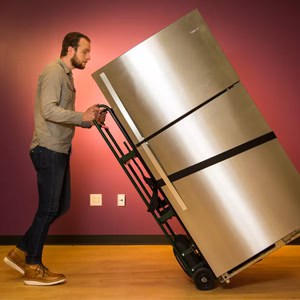 With more people selling and buying second-hand and vintage furniture online, there has been an increasing demand for services to move large, single items over long distances.
There is now a range of options for how you can move a single item. You are sure to find one to suit your desired timeframe and budget!
Use a nationwide courier
Small removals companies do part-load deliveries
Delivery auction sites
Nationwide Couriers Can Move A Single Item Long Distance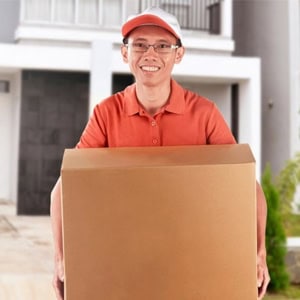 If time is of the essence and you need to move an item quickly, the best option is probably to use a nationwide courier. Your item can be transported overnight or within two days.
Most courier services have a size or weight limit for the packages they can move. If your single item weighs less than 30kg and measures less than 2.5m by 4m, then you can use a courier to move it. However, if the single item you need to move is bulky and heavy, a courier service will not work for you.
The courier can collect the item from your home or business, or you can deliver it to their local depot, where it will be shipped from.
The onus is on you to package your item securely. Unlike removal companies, courier companies will not help you with packaging materials and ensuring your item is safely wrapped.
The price of the courier service depends on the weight of the item. For a 2kg item, you will pay around £30, but a 30kg item will cost you up to £70.
Your package will have a tracking number so you can always see exactly where your item is. This is a great benefit of using a courier service because it gives you extra peace of mind.
Small Removals Companies Can Move A Single Item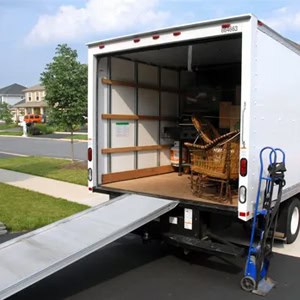 Some removal companies offer part-load or single item services. You will not need to pay for an entire moving van to move only one item. Instead, the company will make use of empty space in other vans that are already travelling along the same route.
You get all the benefits of a removals service. They disassemble the item (if required), package it securely, load it into their van, transport it, and upon delivery, your item is reassembled.
Many small removal companies specialize in transporting items like antique furniture, fine art, musical instruments, laboratory equipment, sporting equipment, and even bikes and motorbikes.
They know exactly how best to package and transport these specialist items. You can be 100% sure that your item will arrive at its destination safely.
Suppose the item is too big or too valuable to ship using a nationwide courier. In that case, a small removal company is your best bet.
Compared to a courier, their service is more expensive. The cost depends mainly on the size and weight of the item. At the very least, you can expect to pay £60 (excluding VAT).
Check Out Delivery Auction Sites To Move A Single Item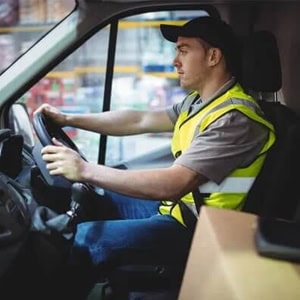 If you need to move an item long distance at a very low cost, visit websites like Shiply or AnyVan. These delivery auction sites work similar to eBay, but delivery specialists bid for jobs instead of bidding for products.
These websites are designed to address a major problem in the shipping industry. When a van delivers its contents from one location to another far away, it has to travel back empty. This is clearly inefficient on many levels.
Shiply and AnyVan help removal and delivery companies to find goods to transport on their return journeys. It is more cost-efficient for the company, and it reduces CO2 emissions.
Because all the bidders are trying to undercut one another, you end up getting the very best price. For example, a large electric piano can be moved from London to Manchester for only £40.
All drivers that register with AnyVan are first verified in order to keep customers safe from "rogue vans". The process is very similar to how sellers are screened by eBay.
Customers rate the delivery services on the websites. When you are trying to decide which bidder to choose for the job you listed, you can select them based on their reviews. This way, you can avoid unscrupulous drivers.
AnyVan has even helped people move their items internationally. To move a single item across borders without paying exorbitant courier rates, consider using one of these delivery auction sites.
Conclusion
Moving a single item long distance does not have to be an expensive exercise. Depending on the mass and dimensions of the item you need to ship, a nationwide courier or small removal company can offer you a very reasonable price. To get the best possible price for moving a single item, visit a delivery auction website.
If the item you are moving is very heavy and bulky, like a piano, or fragile, like an antique cabinet, it is better to pay a little extra for a specialized moving service. That way, you guarantee that your item will be moved safely.
Move your single items with Transport Executive.
References
https://manwithavan.co.uk/blog/moving-single-items-long-distance
https://www.top-removals.co.uk/single-item/
https://www.wired.co.uk/article/new-delivery-auction-websites-save-money-and-co2
https://www.shiply.com/
https://www.anyvan.com/man-and-van