7 Best Places To Live In Pembrokeshire (Updated in 2022)
A county in southwest Wales, Pembrokeshire is bordered by the sea, Carmarthenshire, and Ceredigion. Experts writing for the National Geographic magazine rated it as having the second-best coastline in the world. It has over fifty beaches and one hundred and eighty-six miles of coastline.
The best place to live in Pembrokeshire currently is one of the small villages on the Cleddau Estuary or in Narberth, depending on if you prefer village or town life. Property is cheaper in Narberth, but the Cleddau Estuary is more secluded. Small villages don't have schools, while Narberth does
The Sunday Times recently did an article entitled 'Best Places To Live 2021' focusing on the United Kingdom. In the survey, six locations in Wales made the list, one of which is Cleddau Estuary and the other, Narberth, both in Pembrokeshire. The wide range of considerations for selecting these places included broadband speed, air quality, green spaces, transport, culture, and high street health.
Recent Facts On Living In Pembrokeshire
The cost of living in Wales is reportedly about fifteen percent lower than the British average, but salaries are also lower by around eleven percent. Newport is one of the more expensive areas in Wales to buy property.
Wales is on the Atlantic coast, so the weather can be windy and wet. Temperatures reach around nineteen degrees Celsius in July and August, while In winter, they drop to minus five degrees Celsius on the coast, and mist and fog are common.
The purchase prices for small townhouses and detached homes range between £200 000 and £350 000 while larger ones will set you back by £350 000 to £1 000 000. Flats go for between £100 000 and £250 000. These property prices compare favorably to other places in the UK.
Property prices vary from town to town; for instance, Narberth was described in 2021 as a bit more affordable than Tenby. Local estate agents reported in 2018 that Pembrokeshire was booming with a twenty-nine percent increase in property sales compared to 2017.
Since the COVID-19 outbreak, increasing numbers of people are working from home, which means they don't have to find jobs in Pembrokeshire to live there. Finding jobs in these small towns can be a problem. They are for people who want to escape the rat race, and many residents are pensioners.
Places To Live In Pembrokeshire
1. St Davids
St Davids is the only city in Pembrokeshire and is Britain's smallest city with a population of around 1800 people. Situated in Pembrokeshire Coast National Park on the River Alun, it is a prosperous place renowned for its abundant wildlife, natural and architectural beauty, and cathedral. In 2019 St David's was named one of the best places to live in the UK.
2. Tenby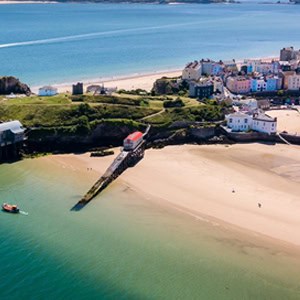 A walled seaside town with a harbor, in 2021, it was rated by Garrington, a property buying agency, as the second-best place to live in the UK. The factors considered were natural and architectural beauty, quality of life, and the cost of a family home. Tenby is relatively isolated and has been criticized for not having a decent restaurant.
It has a local population of around eight thousand people, but tourists swell that number by hundreds of thousands in the summer. Estate agents report that homes have been selling like hotcakes, with buyers putting in offers before viewing the property. There is a high demand for terraced townhouses, which go for around £385 000 for four bedrooms.
3. Newport
Newport started out two thousand years ago as a Celtic settlement and is located at the mouth of the River Usk. The 2011 census recorded a population of 145 700. Standing as the gateway between Wales and England, it is ninety minutes from London. However, Newport is crowded with tourists in the summer.
4. Narberth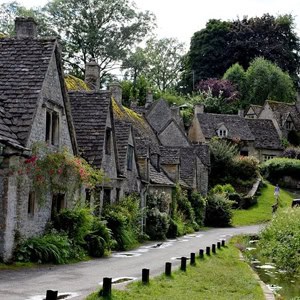 A quaint market town with tiny, unique, independent shops, award-winning restaurants, and a high street full of multi-colored buildings, Narberth was named by the Sunday Times in 2020 as the best place to live in Wales. There are antique shops, highly rated cafes and pubs, and delicatessens that sell local produce.
It has also been praised for its community spirit. It has become a hub for agriculture and quarrying and is less reliant on the tourist trade than many other Pembrokeshire towns. Property prices average around £185 000, but it depends on what you're looking for. Narberth has three highly rated schools that accommodate infants, toddlers, and juniors.
5. Milford Haven
Lying on the north shore of the natural harbor of Milford Haven on the Celtic sea, it has a dynamic economy. The harbor ranks among the deepest in the world, and its history is inextricably connected to the sea. At Milford Haven, the eastern and western Claddau rivers join to form the Daugleddau estuary.
It has gas and oil refineries, and its port is economically important, handling more than thirty million tons of cargo each year. The town gest around one thousand six-hundred sunshine hours each year and has a mild climate, but winters are wet.
6. Haverfordwest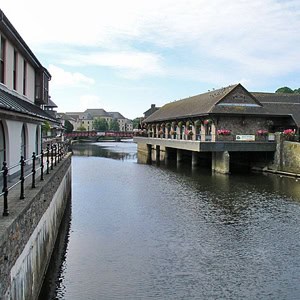 Haverfordwest is one of the highest populated areas in Pembrokeshire. It is a typical country market town with one Welsh and one English medium school.
Haverfordwest has been important transport and trading hub for Pembroke, Fishguard, and Milford Haven for hundreds of years.
The River Cleddau runs through it. The highly-rated, secluded Cleddau Estuary, also known as 'the secret waterway', runs through Pembrokeshire from Milford Haven to Haverford West
7. Cleddau Estuary
Villages along the Cleddau Estuary include Landshipping, Lawrenny, and Llangwym. They are only a short drive from Tenby and Narberth, and the area has been praised for riverside pubs, stunning views, and amazing wildlife. Average property prices are more expensive than Narbeth at around £250 000.
The Best Place To Live In Pembrokeshire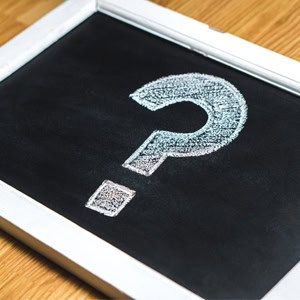 Narbeth is currently the best place to live in Pembrokeshire and was top-rated in 2020 and 2021. Property is relatively inexpensive compared to other areas, but the situation will change as demand rises. If you want a more secluded lifestyle, the Cleddau Estuary is the best.
These ratings can change over time and are done by different agencies. For instance, Tenby scored highest for one property buying agency. St Davids scored high in 2019 ratings but didn't make it onto the 2020 and 2021 lists, so the situation is fluid. If you're into surfing, swimming, bird-watching, kayaking, and coastal walks, it could be right up your alley.
Your unique circumstances will influence your choice. For instance, are you looking to retire or just wanting to get away from living and working in a big city? Do you want to live on the coast or inland? Do you still have small children that need schooling, or are you a childless professional looking for a better work-from-home environment?
Can you tolerate a seasonal influx of thousands of tourists, or do you want a quieter place? Are you looking to buy or rent, and what is your budget?
Conclusion
The best place to live in Pembrokeshire is one that suits your pocket and your work and family needs. Narberth and the Cleddau Estuary are currently the best, but you could do a lot worse than Tenby or St Davids too. Property prices are escalating as more and more people search for a healthier, cleaner, and better life in small Pembrokeshire towns.
If you need a smooth move to your place in Pembrokeshire, visit us on our website at Transport Executive.
References:
https://www.thetimes.co.uk/best-places-to-live
https://www.wales247.co.uk/six-welsh-locations-named-in-the-sunday-times-best-places-to-live-2021
https://www.walesonline.co.uk/lifestyle/welsh-homes/towns-villages-named-best-places-20249692
https://www.walesonline.co.uk/news/wales-news/narbeth-best-town-wales-oakwood-18022601
https://www.pembrokeshire.gov.uk/work-in-social-care-information/live-and-work-in-pembrokeshire
https://www.dailymail.co.uk/property/article-5239397/Growing-numbers-moving-Pembrokeshire.html
https://en.wikipedia.org/wiki/List_of_places_in_Pembrokeshire
https://www.theguardian.com/money/2020/jan/31/lets-move-to-the-north-pembrokeshire-coast-a-place-to-escape-the-universes-ills
https://www.garrington.co.uk/best-places-to-live-in-2021/
https://www.westerntelegraph.co.uk/news/18327247.narberth-named-best-place-live-wales-sunday-times/
https://www.newport.gov.uk/en/About-Newport/About-Newport.aspx
https://www.mhpa.co.uk/
https://www.theguardian.com/travel/2014/sep/27/narberth-wales-pembrokeshire-food-festival
https://www.rightmove.co.uk/house-prices/narberth.html
https://www.ilivehere.co.uk/milford-haven-giant-council-estate.html