The 10 Best Places To Live In Liverpool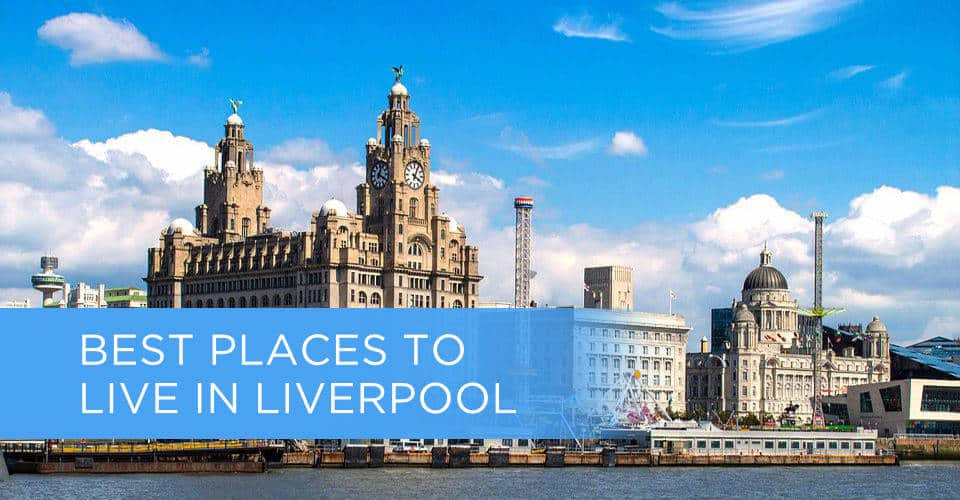 Every city in the UK has its quirky or unique styles and neighbourhoods, and Liverpool is possibly home to one of the most diverse choices.
As a city full of ancient and modern history, Liverpool has a lot more to offer than just a world-famous football team.
So, whether you're about to become a student in Liverpool or your career is bringing you and your family there, it's important to understand what areas of the city you should consider for your home.
Our Recommended Areas To Explore
1 – Lark Lane
Just south of the Liverpool city centre is Lark Lane, which has been a popular spot for students and young professionals. It does have an attractive mix of different styles of local and ethnic restaurants, as well as plenty of bars to give some variety to young and old.
For families, this could also be a good place to look for a house due to the close access to Sefton Park.
This is one of the top amenities in Liverpool for everything from fitness enthusiasts to families enjoying a large green park in the middle of a city.
House prices are also still within an affordable range in Lark Lane, making it a possible location for getting on the property ladder.
2 – Crosby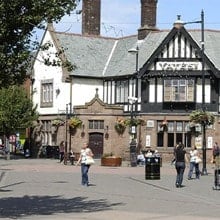 Just north of the city centre is Crosby, which is popular with people who want to be close to the sea and beaches. Public transport will get you into the city in about 20 minutes, so it's also a possible option for commuting.
What you also have available is a good selection of private schools, as well as outdoor amenities like parks. This is why a lot of families tend to choose living in this area of Liverpool.
All this does come at a price with average house prices over £250,000. But considering what's on offer, you could be looking at a good deal.
3 – Aigburth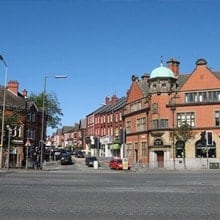 To the south of the centre is Aigburth nestled alongside the River Mersey. It's not just considered one of the best places in Liverpool, but also in the UK.
For young professionals, there are many trendy bars and restaurants, while families will enjoy a great mix of green outdoor parks and a more country village feel to it.
Now, you do have to consider that Aigburth has a lot of large houses, including historic Victorian homes. These have been snapped up over the years, and property prices would average around £325,000. Amongst the best Liverpool areas, Aigburth is probably one of the most expensive.
4 – Woolton
One of the popular family areas in Liverpool is Woolton, which is located in the southeast. Woolton used to be a separate village until 1913 before it officially became a borough of Liverpool.
In the last few decades, it has become one of the primary places to live for middle-class families who decide to live in Liverpool. This is mainly due to a quieter environment and a good selection of schools.
You might have heard of Woolton because it has a lot of famous Beatles landmarks, including John Lennon's childhood home and the St. Peter's Church, where he and Paul McCartney met.
Another one of the attractions with Woolton is that there doesn't seem to be any shortage of bars, restaurants, shopping centres, theatres, or places for outdoor recreation.
5 – Anfield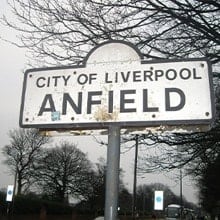 Anfield is north of the city centre and most famous as the home of Liverpool FC. But there's a lot more to this area that has become very popular with professionals.
It is one of the hottest postcodes in Liverpool, so you should expect to pay quite a price for a home or apartment. But that hasn't kept entrepreneurs and property investors away.
What has made it particularly attractive is that the entire area is part of a regeneration project that is said to be worth £260 million [1].
There's also plenty of nightlife to enjoy, which would not make it the best place for people with young families.
6 – Allerton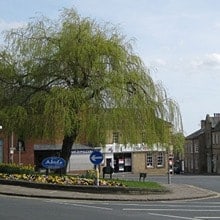 Allerton is located 3 miles south of the city centre and has a much more small-town feel to it. People that live here like that everything centres around Allerton road with plenty of small pubs, restaurants and local shops.
For families looking to live in Liverpool, Allerton could be a good location as it's close to the city but offers large family homes with reasonable price ranges. And with well-rated schools for primary, secondary, and college education, you could have everything you need on your doorstep in Allerton.
7 – West Derby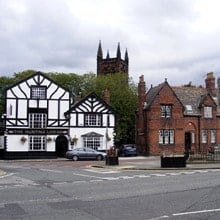 As the name suggests, West Derby is located to the west of the city, and numerous families have chosen this area as their home because of the large selection of schools and early childcare facilities.
It is also known for a great selection of larger family homes that you wouldn't find in these price ranges in most other parts of Liverpool.
Add to that all the parks and public sports fields, and you could have a great location for your new family home.
8 – Ropewalks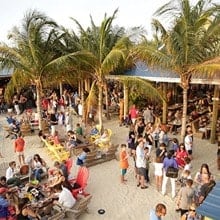 It doesn't get much more city centre than Ropewalks, and that makes it a great option for students and young professionals. All the social activities and nightlife are right on your doorstep with many of the more popular clubs [2].
You won't find a lot of houses here, with apartments being the dominant residences, and you probably wouldn't find many families looking to relocate here.
Unlike other areas of Liverpool, it also has a more local feel to it thanks to a great selection of independent shops.
9 – The Georgian Quarter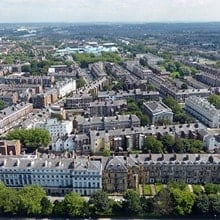 The Georgian Quarter might be best known for its cultural scene as it's home to the Everyman Theatre and The Liverpool Philharmonic Hall. Historically, this was the place for the elite to live, which also might explain the availability of larger houses.
These days, it's still one of the most stylish places in Liverpool, and because of that, prices for houses have shot up in the last 20 years.
For upper-middle-class families, this could be a good spot to look into, as there are many good schools in close range. Also, don't forget that your commute could be very short.
10 – Baltic Triangle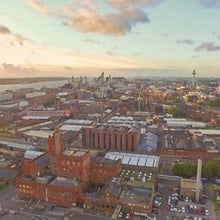 This city centre borough is one of the hippest places in Liverpool. If you want to be seen, or you want to catch a glimpse of some of the local celebrities, this is where you might want to be.
But it's also not your average city centre nightlife as you're likely to find many quirky and alternative bars and restaurants.
For young professionals willing to spend a bit extra for accommodation, this could be the best place in Liverpool as well as the UK.
Most Suitable Place For Families
Based on all the reviews we have seen, Allerton seems to be one of the most suitable options for families. It's still close enough to the inner city, but it comes with a better selection of schools.
The quieter life and access to green amenities are also positive.
Most Suitable Place For Students
Lark Lane remains one of the boroughs that students will continue to flock to. It doesn't provide the cheapest accommodation, but with easy access to campuses and the nighttime hot spots, it's hard to beat what's on offer.
Most Suitable Place For Young Professionals
The Ropewalks is probably going to be your best choice if you're young and enjoying a reasonably good income. This is not a cheap location, but you would have to factor in the savings of not needing a car or much of the public transport.
Making A Choice Based On Your Personal Needs
No matter where you ultimately decide to take a closer look, always make sure that you prioritise your own needs. Too many people get blinded by trendy looking boroughs, only to find that in the long run, they aren't going to be suitable.
Consider your current standard of living and if that might change in the near future due to family expansion, and make sure that factors into your final choice.
If you ever need help moving, check out this man and van service in Liverpool.
References:
https://www.liverpoolecho.co.uk/news/business/how-area-around-anfield-changing-15335260
https://www.visitliverpool.com/blog/read/2020/02/neighbourhood-ropewalks-b383