What are the Best Places to Live in Kent?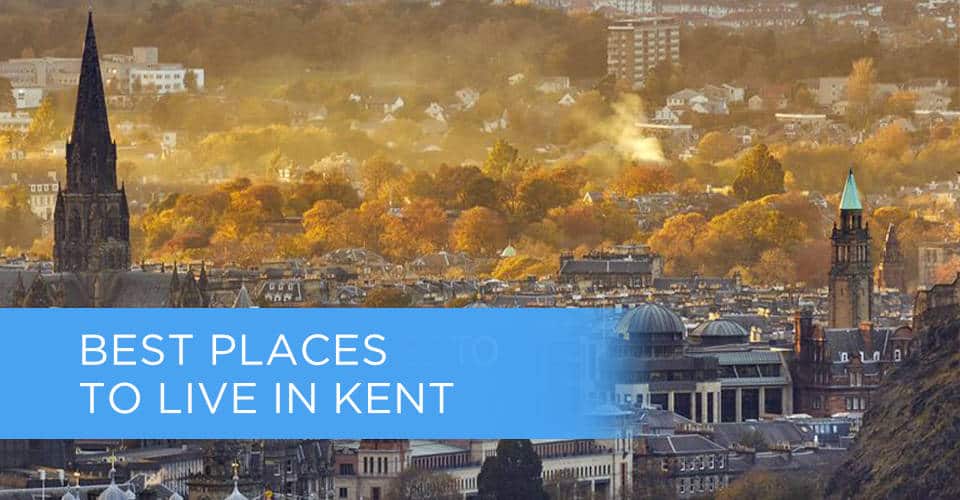 With the rapid expansion of London and the surrounding areas over the past 4 years, there has been significant pressure on affordability. More and more people moved further out, which mainly involved commuter towns to the north.
However, in recent years, there has been an increasing interest in Kent to the south, which is an area that may have a great deal to offer young professionals, families, and even retirees.
So, we did some digging to come up with a list of the best places to live in Kent. From cities to small villages, there should be something for everyone.
10 Best Places in Kent To Explore
1 – Canterbury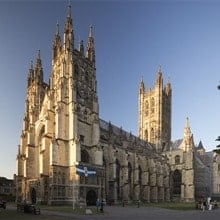 One of the top places to live in the general Kent area is the city of Canterbury. Some locals prefer to call it a market town because it might give you a sense of a slower pace of life than a large city.
Canterbury also has some excellent schools and easy access to university campuses, which may make it an attractive town for families and students.
There are good transport links to London with trains taking about an hour. It's is not the cheapest of the commuter towns but is still becoming an increasingly popular choice for great work-life balance amongst the towns in Kent.
2 – Royal Tunbridge Wells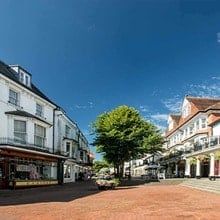 If you need to be a bit closer to the inner city of London, then Royal Tunbridge Wells is another good commuter option. The transport links are great, and the trains would usually take about 45 minutes.
Driving is not such a popular option as you'll likely hit traffic congestion pretty far outside the city.
What it also offers is a more city feel while still giving you close access to many green areas and outdoor activities, which may suit many families.
And for the young professionals who don't want to pay the high prices of the capital, there is plenty of social and cultural life going on to make it one of the top choices compared to the other places in Kent.
3 – Belvedere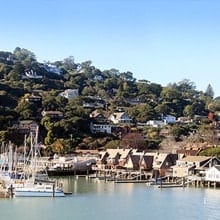 Many people believe this is still part of London city as it's just about part of zone 5. However, this lovely small town comes with a county of Kent postcode.
If you need to be close to the city but want to have as much as possible on your doorstep, then the mix of shops, good schools, bars, and restaurants, might give you plenty of options to get the best of the city and small-town life.
Just like most cities in Kent, Belvedere has some green areas, and you're close to the Thames as well to be able to enjoy some of the local recreational areas.
4 – Ashford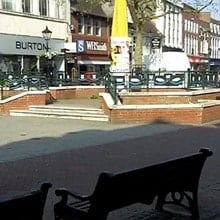 Believe it or not, but even though Ashford is quite a bit further away from London than Canterbury, you'll be able to get into the city in a lot less time. There are high-speed train transport links that take about 40 minutes.
As a result, you'll find these trains tend to be full of young professionals who want to enjoy the quality of life that comes with a small market town.
If you like outdoor activities, then the close proximity to the Kent Downs is a local attraction not to miss out on. And there's plenty of local shopping, bars, and restaurants to not need to travel far.
5 – Sandwich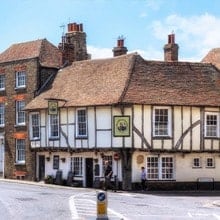 If you're looking for quiet living in the county of Kent, and you don't need easy commuter access to London, then this small town east of Canterbury might be worth considering.
Some people believe it is one of the most well preserved medieval towns [1]. Compared to other towns in Kent, Sandwich is small enough to explore on foot, but it still offers enough cafes, bars, restaurants, and shopping opportunities.
One of the big attractions for people is that Sandwich is only a few minutes' drive from the sea, which provides plenty of outdoor activities. It's easy to see why it's considered one of the best towns to live in UK.
If you're a retiree or have a family looking for a quiet place to live in Kent, then Sandwich should be high on your list.
6 – Sevenoaks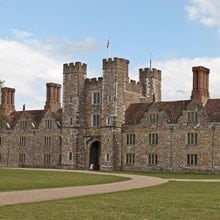 Sevenoaks saw a lot of new residents as London was growing beyond capacity and affordability. These days, it is one of the more expensive places to live in Kent, but that is mainly down to access to high-speed transport into London.
Trains run on a frequent schedule and can take as little as 25 minutes. That's considerably shorter than other popular places like Canterbury.
Despite having a relatively small population, Sevenoaks offers plenty of shops, bars, restaurants, as well as easy access to some of the great outdoor activities.
For young professionals and families, this could be a great place to research.
7 – Folkestone
Famous for being the UK-side access point to the Channel Tunnel, Folkestone also has plenty to offer people beyond a convenient transport link to France.
As a small seaside town, it offers a slower pace of life with easy access to many of the other popular places along the southern coast.
It's not the best place to live in Kent if you need regular access to the capitol, but for occasional trips, there is a train link that takes about an hour.
8 – Eynsford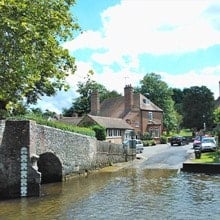 For a more country style living in a small village, Eynsford is one of the top places to live in Kent. Located south of the capitol along the River Darent, it might be just the right place to look for a country village property.
It doesn't have the fastest link to London by rail, so it might not be the best option in the county if you need to commute.
But for telecommuters, there is plenty on offer with close access to the green countryside.
9 – Dover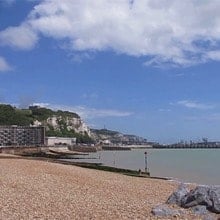 Most people looking to move to Kent seem to avoid Dover, possibly because it's purely associated with a busy port.
However, this small coastal town offers good schools for families as well as plenty of shops for all your daily needs. But it is that bit further from London, meaning you'd have to account for at least an hour on the train.
With more people working from home, this could be an option if you want to gain a higher quality of living.
10 – Maidstone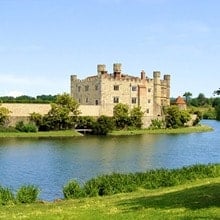 The final entry of towns to make our list is Maidstone, which many people find is a more affordable option to live in the county.
It seems to be more affordable than the more upmarket places like Sevenoaks and Canterbury [2], but still offers reasonable access to London.
There is no shortage of shopping streets and centres, and there are plenty of good schools for families to choose from.
Most Suitable Place For Families
One of the best places to live in Kent for families is often claimed to be the town of Royal Tunbridge Wells. This is especially the case for parents who need to get into the capitol for work.
By reducing your commuting time, it may provide you with more valuable time to spend at home.
And with a good selection of schools, it is becoming increasingly more popular. It's best suited for families who are looking at living in Kent.
Most Suitable Place For Students
With accommodation costs for students rising a lot around the UK, it's no surprise that many are looking for access to campuses outside the capitol. More and more students seem to be choosing Canterbury as one of the favoured places to live.
There's a good selection of social and nightlife and good access to many third-level institutions.
Most Suitable Place For Commuters
For a long time, Royal Tunbridge Wells was classed as the best place to live for commuters. But high-speed rail links have now made Sevenoaks a possibly better option. Trains run frequently and may take as little as 25 minutes.
Making A Choice Based On Your Personal Needs
The important thing to not get hung up on is close distance to London. There have been significant changes to the rail network where some towns further away, now may have faster connections than the closer ones.
Because of the size of Kent, and the large variety of towns, villages, and outdoor recreational areas, there should be no problem to find the best place to live for your personal needs. You'll most likely find a city or town that suits your lifestyle, or maybe even a property to invest in.
So if you're interested in moving, definitely get a man and a van in Kent here.
References:
https://www.medievalists.net/2010/08/sandwich-the-completest-medieval-town-in-england-a-study-of-the-town-and-port-from-its-origins-to-1600/
https://toughnickel.com/real-estate/The-Cheapest-Places-to-buy-a-3-Bedroom-House-in-Kent