What are the Best Places to Live in Glasgow?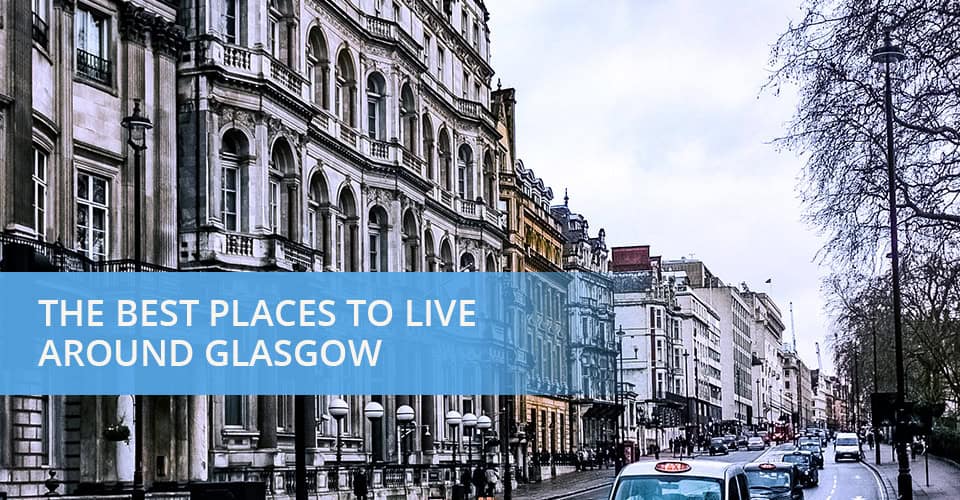 As Scotland's most populous city, Glasgow is a bustling cultural melting pot—and an excellent place to live. "People make Glasgow," which is aptly also the city's brand, rings true. Glaswegians or Weegies, as residents are often called, are unique and welcoming and truly make living in Glasgow unlike anywhere else in the world.
It's not just the people either. Often described as a "smaller, wetter London," Glasgow features unbeatable shopping, unforgettable food, and endless things to do and see. Even better, the standard of living is high, and the commutes are short.
It isn't really a question of should you move to Glasgow, but where in Glasgow should you move. That's why we've put together this list of the best places to live around Glasgow.
1. Bearsden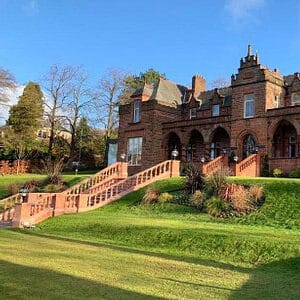 Bearsden sits in northwest Glasgow, where expensive homes, quality schools, and small shops come together to provide an excellent place to raise a family. Moving this far from Glasgow, you enter East Dunbartonshire.
The town takes its name from the rail station that was built in 1863. Often on lists of the wealthiest areas in the UK, anyone who can afford a home in this area will love it.
Sights include the Roman Antonine Wall, New Kilpatrick Church, an ancient Roman bathhouse, Bearsden Cross, and Westerton Garden.
Children can attend Bearsden Academy or Boclair Academy, among many others. You can quickly take the train into Glasgow for work or recreation but still live away from the teeming streets of the city. 
2. The West End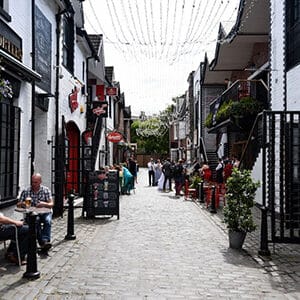 The West End is popular with Glaswegians, and scoring a home there is considered living the dream. If you can find any for sale, it's a good place to buy your first home. Cottages, tenements, townhouses, apartments, and private homes dot the landscape.
You can take in many of the best sights in Glasgow, from the Botanic Gardens to Kelvingrove Park, and thousands of art exhibits are on display at any given time.
The schools are fantastic, and the University of Glasgow Library is nearby to offer all the books you could ever want.
You can live perilously close to the city center and a short walk from the river.
3. East End
Walk the other way from the city center, and you will reach the East End. Like all great European cities, each neighbourhood gives residents a unique character. Celtic Park hosts matches from your favourite football club, and the Sir Chris Hoy Velodrome, Tollcross Swimming Centre, and Emirates Arena all beckon sports enthusiasts.
Sports lovers will also find amazing bars and restaurants featuring culinary talent from around the world. Homes in this area are priced well, and you can easily reach other parts of Glasgow on the train or bus.
4. Southside
Many Glaswegians feel the Southside and West End are similar. You can eat and shop comfortably, and there's no shortage of wonderful schools. Travel the area on the train or bus or sit in Bellahouston Park for a picnic and check out the House for an Art Lover. You can also venture into smaller neighbourhoods like Shawlands, Strathbungo, Govan, or Pollokshields.
The most striking part of this neighbourhood is the sandstone architecture seen throughout. Take a stroll every day for a bit of exercise, choose your favourite vintage home, and take as many pictures as you can.
5. Hillhead
While you might consider the West End, dig deeper to find Hillhead. If you are looking for a trendy place and filled with young professionals to call home, this is a good place to start. Many younger families settle in this area, and their children attend illustrious schools such as Hillhead Primary School or Kelvinside Academy.
6. Shawlands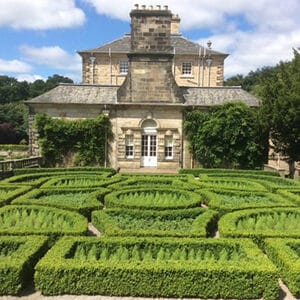 Shawlands is a revitalized area of Glasgow with an urban vibe. As this part of the city grows, more restaurants and shops enter the area bringing more jobs and commerce.
You also get a sense of the history of the area, knowing it is the site of the Battle of Landside.
Pollok Country Park is a beautiful place for picnics, pictures, or nature walks.
The Pollok House Mansion is a pillar of Edwardian architecture, and the Burrell Collection sits close by.
Terraced cottages welcome you to town, and detached homes allow families to grow. Tenement blocks are available for sale, or you can rent until you find the perfect home.
On the other side of the neighbourhood, Queens Park features designs by Sir Joseph Paxton, a greenhouse, allotments, tennis courts, a golf course, a boating pond, and playgrounds.
7. Giffnock
Giffnock is another neighbourhood with shops and restaurants that keeps the family comfortable. The Herald Scotland calls this a dynamic place to run a business or raise a family. Antique villas cut through the community, flats are available, and the motorway takes you in and out of the city quickly. 
8. Scotstoun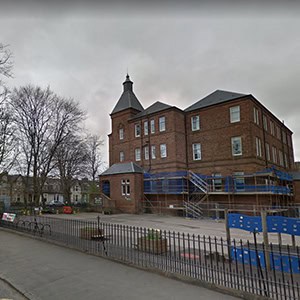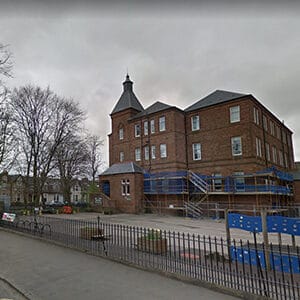 Once the location of the Oswald Family Estate, Scotstoun sits closest to the city's oldest industrial areas. West of the city centre, it borders Garscadden, Yoker, Victoria Park, Jordanhill, Whiteinch, and the River Clyde.
The river serves as a popular gathering spot for people of all ages and life stages.
Scotstounhill rail station gets you into the area in a few moments, where you can visit the enclave. It sits in the middle of the community with a massive swath of post-war homes mixed with Victorian architecture.
Highrise tower blocks offer modern living and amenities, and the streets remind you of Ebenezer Howard's garden planning style. You'll feel as though you are on a movie set with tree-lined streets and cottage villas.
Where in Glasgow Will You Settle?
No matter where in Glasgow you decide to call home, we're sure you'll love it. If you're not sure it's the place for you, come for a visit and take in all the city has to offer. When you do decide to move, to Glasgow or otherwise, you can count on our team at Transport Executive. Call today on +44 20 3318 4720 for a free quote.