5 Telltale Signs It's Time To Move Offices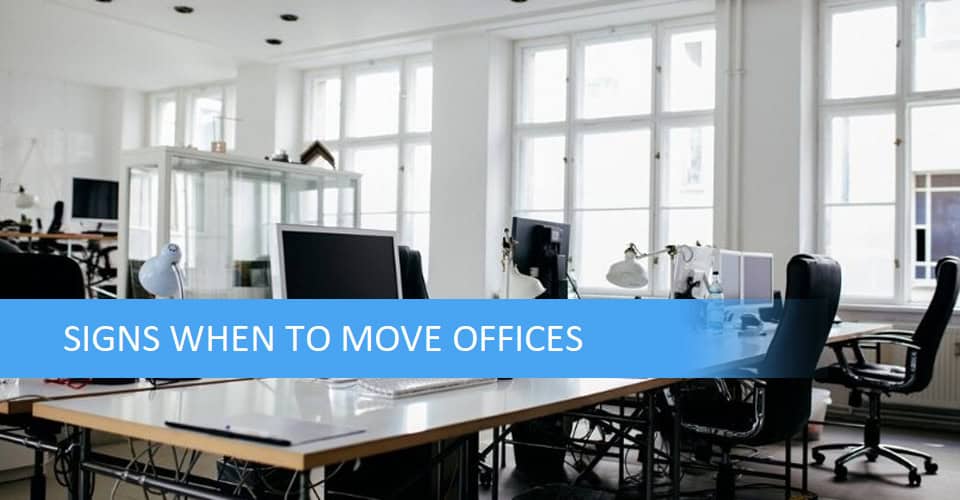 A change may be as good as a holiday, but the thought of moving offices can send anyone into panic mode. Just the thought of packing boxes, not to mention searching for the perfect location, is enough to convince me to stay put. But sometimes you reach a point where it is time to move to new offices.
Moving to new offices will become inevitable when the space is too cramped, your lease is about to expire, or the location of your offices is no longer suitable. Other reasons for moving to new offices could be for a fresh start or to boost staff morale.
It is easy to stay in your comfort zone, especially when moving offices is an arduous undertaking. However, moving to a new space can have a tremendously positive effect on productivity and employee morale.
Five Signs It's Time To Move
Deciding to move your business premises is not easy. There are many things to consider, like the cost of the relocation and where the new location should be. It would be advantageous if you also thought about what impact it will have on your clients and your employees, to name a few.
Having said that, many businesses reach a time when they must move. Here are five signs that a move to new offices will positively impact your staff and business.
1. Cramped Working Space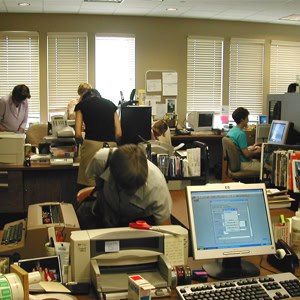 You have employed more staff. You have invested in more equipment. Your business is growing! With the addition of more and more desks and chairs, filing cabinets, and other equipment, your team could be feeling a little cramped.
To be productive and happy at work, everyone needs to have their own space. If new hires are sharing desks with other team members or if desks are right up against each other, it is time to move into a bigger space.
Not having enough space to carry out their tasks or being constantly distracted by their colleagues who are on the phone can harm productivity and morale.
Meeting rooms that are constantly occupied are another cause for frustration. Not being able to use the meeting room can also hinder workflow.
If the office space is tight, your employees likely have difficulty finding a parking spot each morning. As everyone knows, circling the block searching for a parking spot is one of the most frustrating things to do. Not exactly a great way to start the workday.
2. Your Lease Is Coming To An End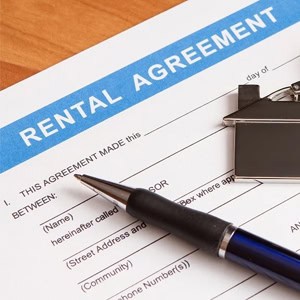 If you have fewer than 12 months before your lease expires, it is an excellent time to take stock of your company and think about whether your office space is still meeting the needs of your staff, operation, and clients. It is essential to do this sooner than later because finding the right office and location as well as the move itself takes time.
It is also worth looking at the rental fees that you are paying. Are you getting a value for money deal from your current property manager? Are your current rental fees market-related? Could you be getting a better deal somewhere else?
If you have enough office space for your team, your location is convenient for both customers and staff, and the rental fee is within budget, then staying put would be the right (and hassle-free) decision to make.
3. Your Location Is No Longer Suitable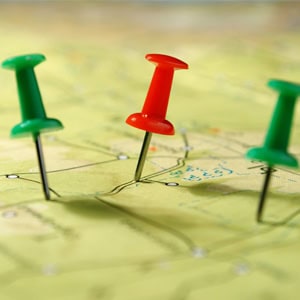 You may have a beautiful office with plenty of space for your team to work, but if the location is not working for your business, it is time to move.
A location far from the city centre that is difficult to get to, located in an area with no parking, or in a dangerous area may be off-putting to your customers.
If your clients or customers need to visit your office, but your office is inconveniently located, this will have a knock-on effect on your business. You may be saving on rental fees by having your offices out of the city centre but could be losing out on business because of this. You could also lose valued employees who resign because getting to work is a struggle.
If you cannot afford prime or central location rentals, consider areas that have good transport links like train stations and bus routes. Your office needs to be easily accessible for both your staff and clients.
Furthermore, it is common for similar businesses to be located in the same area. If you are located far away from similar companies, you may be losing out on business.
4. Changes To Work Life
Your business may be growing, and you may have employed more team members, but perhaps your office space is too big.
The way we work is changing, and many companies have made a move to remote working.
If your team works from home or only comes to the office on a rotational basis or for meetings, is it worth paying for all that office space?
5. Outdated And Dingy Environment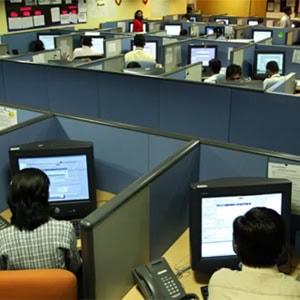 Your office reflects your business and becomes part of your brand.
As a tenant, there is only so much you can do as far as building maintenance and repairs go.
An old, tired, and dingy office does nothing for employee morale. You may also feel a bit embarrassed every time a client walks through the doors.
Moving into a new office with lots of natural light, fresh air, and modern, clean finishes will provide a pleasant working environment for your staff. This is likely to make them feel rejuvenated, energized, and motivated at work.
Conclusion
Moving offices can be a stressful undertaking and a difficult decision to make – it is easy to get stuck in a comfort zone. However, remaining in an office that is no longer serving the needs of your employees, operations of clients can have a damaging effect on your business.
Take some time to consider whether your current office is still the right space for your business. Think about whether your office space is too big or too small and if you are optimally located. Your office space should also provide a pleasant working environment for your team and positively reflect your business.
If you enjoyed reading this article, visit our website at Transport Executive.
References
https://realtytimes.com/advicefromtheexpert/item/1043746-5-tell-tale-signs-it-s-time-to-relocate-your-business?rtmpage=admin
https://manwithavan.co.uk/blog/telltale-signs-its-time-to-move-offices
https://www.activeworkplacesolutions.co.uk/blog/design-relocation/the-4-telltale-signs-its-time-to-move-office