How Much Does it Cost to Hire Moving Companies?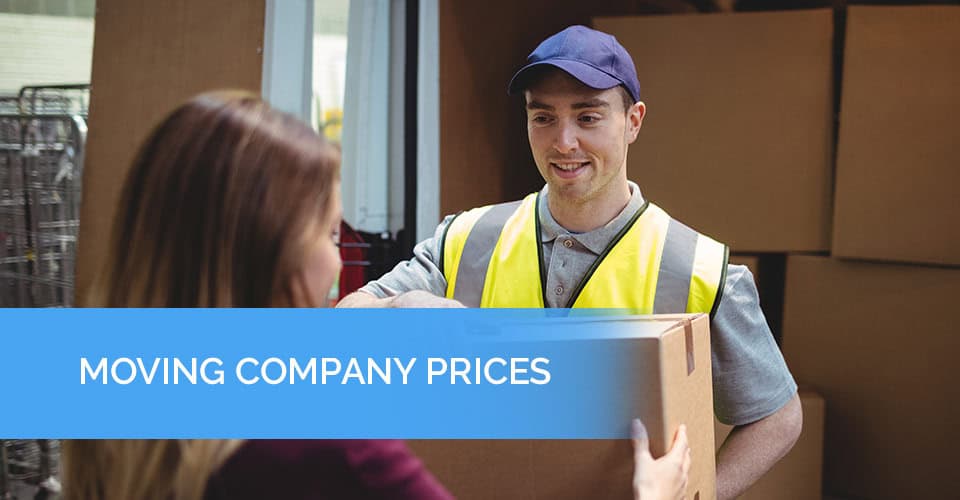 When people face moving homes, one of the most daunting tasks is actually packing everything up and getting it to the new home in one day. Depending on the size of the property, and how many things you need to pack, this can become quite a huge task.
One of the services that removal companies can really help speed up is getting everything in boxes and set up in the new property. Ultimately, how much you get charged will depend on several factors.
But more importantly, you need to understand how the experience of a removal company may make quite a difference.
How Does The Size Of Your House Influence Removal Costs?
First of all, let's clarify that it's the size of the house or apartment that you're leaving that has a significant impact on average moving costs. Initial moving quotes will always be based on the number of bedrooms and other living spaces.
Basically, the more rooms you have, the more items will need to be packed and loaded onto a van.
However, you also have to make sure that you highlight any attic or other storage space like a garage. If there are significant amounts of boxes to move from these places, then that needs to be included.
It wouldn't be uncommon for people to have enough items in storage to make up the equivalent of an extra room or two. So, don't let an additional charge on the day of removal catch you by surprise.
Also, keep in mind that any such unexpected factors may cause delays on a day when things may be stressful enough.
How Does Distance Influence Average Removal Costs?
Distance Influences the average removal costs, as transporting your property may be one of the most time-consuming parts of the entire process. Obviously, if you're moving within a few miles of the same location, then it will take up a lot less time.
However, it's far more common that costs go up because of longer distances.
While we always attempt to get all your furniture and belongings into as few van or truck loads as possible, it may still end up resulting in more than one trip.
But you don't just have to factor in the distance. In some cases, a 50 mile trip with most of it taking place on an uncongested motorway may take less time than a 20 mile trip across a busy city.
Essentially, it's all about the expected amount of time to get from one house to another that influences moving costs.
How Much Does It Cost To Pack and Move Your Belongings?
Any people we have ever worked with that experienced how fast we are able to pack up everything and get it to a new home have always commented that the services saved them endless hours of work.
And the good news is that packing, dismantling, and reassembling actually doesn't end up driving up the costs that much.
On average, you can expect to pay about £250 for materials and actual packing services.
Thirty boxes may sound like a lot, but you'll be surprised how quickly you'll fill them based on the average 3-bedroom house.
How Much Does It Cost To Move Furniture?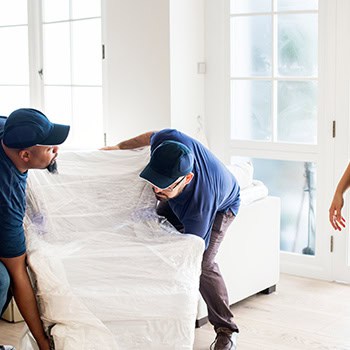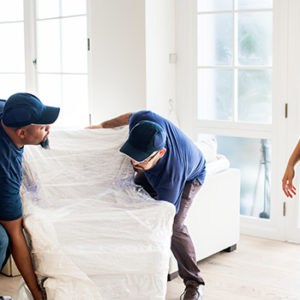 The cost of furniture removal is largely dependent on the size and complexity of the items. For things like beds and wardrobes, it would be, on average, £40 per item to dismantle and reassemble in your new house.
However, for valuable things like artwork or even a piano, there may be extra charges for insurance. Depending on the size of the piano, professional removal and transport would average between £100 and £150.
One thing I would say though, is that for large, bulky, and especially heavy pieces of furniture, it's always a good idea to get people with the experience of lifting and professionally transporting the items.
It happens all too often that people think they can save on the moving costs by trying to take care of such items with a few friends. Just keep in mind that if something goes wrong in the process, you probably don't have the insurance to cover any damage [1].
How Much Does It Cost To Hire Your Own Moving Van?
Hiring your own moving van will usually cost about £130 per day. This will be a large Ford Transit that can hold up to 3,500 kg. It's an option that people tend to take when they really don't have much bulky stuff like furniture and kitchen appliances to move.
Just keep in mind that this will not include any fuel, materials, boxes, or help on the day you're moving.
One tip I would give people who choose not to hire removal companies for their move is to have everything fully packed up before the big day. We've heard it too often that people end up running out of time, and they need to hire a van for an extra day.
Accounting For Large And Specialty Belongings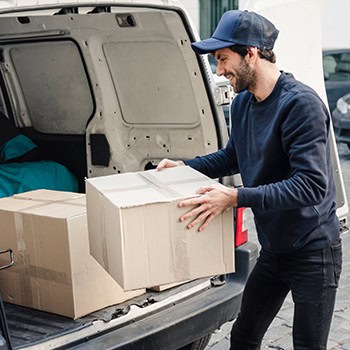 There are many things that will require special attention and careful planning to move. Items like a grand piano, double-size American style fridge, solid wood antique furniture, as well as paintings and valuable antiques.
It's important that you specify such things before you accept any quotes, as they may require additional insurance. However, doing it this way is the best option to make sure that the risk of damage is kept to a minimum [2].
Prices for moving such specialty belongings will vary depending on the value and difficulty of actually physically moving them. For example, getting a grand piano from a difficult to access first-floor room could take 4 or 5 men several hours to safely accomplish.
"Prices will obviously be higher for households with a lot of accumulated possessions, stuffed lofts and garden sheds, and unusual items of furniture that require special handling."
– Jill Papworth, writer for Guardian Money.
Other Moving Costs
When you're working with removal companies, you also have to allow for some additional services that may need to be quoted. One common example that we encounter is people moving from a top floor apartment in an old building without a lift.
Another common problem is limited or no parking outside your house. If all your belongings need to be carried a long distance, then it may significantly increase the amount of time.
These situations may account for a lot more time and effort that will increase the costs. Make sure such limitations are clearly explained before the removals start.
Other Moving Services
One thing you may want to consider when getting quotes is some of the additional services that are available.
Packing materials: Professional removal boxes may reduce the risk of damage, and they make packing and stacking a lot easier.
Temporary storage options: If you have a few days between moving out of one house and into another, then temporary storage may be a good solution.
Cleaning: When you move out of a rented home, then your contract may include handing over the keys to a professionally cleaned space.
Long-distance removals: Moving to opposite ends of the country where the removals process may take more than a day requires some special organizational skills.
FAQ
How much do movers charge per mile?
Most movers charge between £0.50 and £1 per mile. However, this can significantly vary in different parts of the country. It's also influenced by the value of the items in your house.
Is it worth it to hire movers?
Yes, it is worth it to hire movers as they will be able to take care of the entire process in a lot less time. Removal companies have many years of experience, whereas most people may only have moved house once or twice. It wouldn't be uncommon to get the job done in about half the time it would take to do it yourself.
Are movers cheaper on weekdays?
Yes, movers are generally cheaper on weekdays, but this may depend on the exact timing. Some removal companies will factor in peak commuter traffic into their quotes, which means that you may pay more money to pick a time that suits you.
How far in advance should you hire movers?
You should hire movers about 6 weeks in advance. But the more time you allow, the more likely you are to get the time that suits you best. Some removal companies may also offer discounts for booking further in advance and being flexible with the day you need them.
Consider All Available Services To Create A Less Stressful Experience
Many people shop around for removal companies and try to find the cheapest prices while avoiding anything extra. But that leaves you open to delays and ultimately arriving at your new home with a mountain of work left to do.
At the Transport Executive, we can tailor our services to make the entire removal experience a breeze that avoids the majority of the stress. Make sure you contact us today to find out our latest offers.
References:
https://www.theguardian.com/money/2002/nov/30/movinghouse.property
https://www.angieslist.com/articles/why-you-need-hire-piano-movers.htm