Where To Find Cheap Van Leasing (Can We Find Them Online?)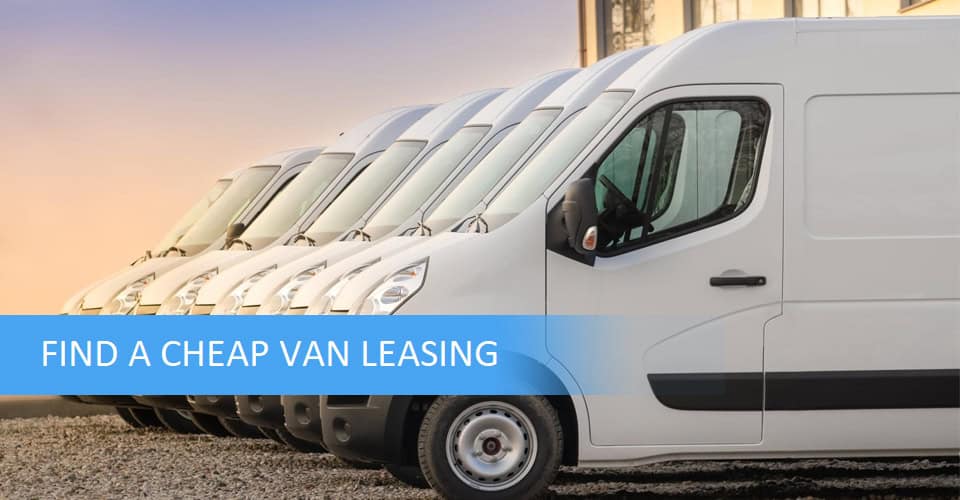 If you are looking to lease a van because you might want to start a Man With a Van business, you will need to source the cheapest van possible. There are a few ways to do this, but probably the best is to search the internet. We'll help you.
The best place to find cheap van leasing is online. Some websites draw from a pool of hundreds of dealerships nationwide and offer you specification comparisons, free insurance quotes, inclusive prices, free delivery, and deals. Some excellent sites are LeaseLoco, VanNinja, GlobalVans, Cars2Buy.
What features and information should a website have that allows you to source the cheapest van possible? Find out precisely what to look for on a website that offers van leasing deals, and rest assured you are getting the best possible deal.
Where to find cheap van leasing
You would think that looking for a great deal on leasing a van may be somewhat troublesome, but due to today's digital world, almost anything you need can be found with a few taps of your finger or clicks of your mouse.
Finding cheap van leasing on the internet
The internet will be the best and most reliable place to search for lease deals on vans. Many legitimate websites offer monthly discounts and specials no matter where you are. A quick search for "cheap van leasing" will get you many results, but there are some elements you will want to consider before clicking that call-to-action button and leasing a van just because you see what looks like a good deal.
What to look out for with van leasing
Granted, you will be looking for the cheapest van leasing available for the type of van you want to lease, and we did say that there are elements at play that will influence and perhaps even make your deal better, and we will discuss them now below.
1. Comparing against an extensive range of vans
One thing you will want to be able to do when you visit these sites is to be able to compare many vans and their prices against others of the same type. If a site has one van to lease, then you don't really know if it's the cheapest option, do you?
An extensive range does include not only a van of the same type but also other similar vans from different manufacturers.
You will want to be able to compare vans regarding various specifications as well. Some of these might include;
Engine size
Diesel vs. petrol
Make and model
Year of production
Mileage
Lease term
Upfront payments
Size in terms of wheelbase and roof height
Capacity (payload, and load height, width, and length)
Budget options
These are a few comparisons you will want at your disposal when trying to choose the cheapest van leasing option. Just because a van seems relatively cheap does not mean it meets your specifications.
Moreover, you will want the website to have an advanced search allowing you to adjust these specifications and be able to search many deals and websites on the internet for you. Drawing from a large pool of lease options will surely give you the best deal you are looking for.
2. Van insurance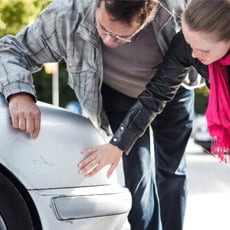 Another essential piece of information you will want to have available to you is the insurance cost. Some websites offer free and comparative quotations that you are able to get from various insurance companies. It's a good thing if a website provides this because then you do not have to navigate the web for additional information and prices on insurance.
The best part about websites that have this feature is that getting a quotation on the insurance is typically free. If utilized correctly, these free quotations can save a couple of hundred pounds on van insurance in most cases.
Here is a site you can visit for insurance quotations, and it just so happens to be partnered with what we think is one of the best van leasing websites you can find on the internet called LeaseLoco.
3. Historical van lease prices
An excellent way to compare van lease prices for the best possible deal is to be able to view their historical lease value and compare it to other vans. With this information, you will also be able to tell if a van lease is a great deal or not.
For example, if you are able to evaluate the price of a van and determine that its lease price now was the same for it back in 2020, then you have a great deal on your hands.
4. Inclusive prices
Some websites offer deals with all-inclusive prices. This means that the price you see includes manufacturers' warranty, road tax, breakdown cover, and more. Make sure that the van lease price covers this, or if it does not, then you do understand that.
This is because you may see a van that is much less in terms of price, and you think you are getting a great deal, but then when speaking to the lease company, you figure out there are all these additional costs.
5. Getting the van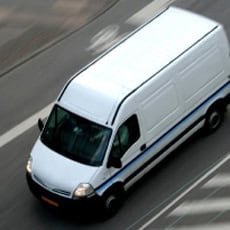 One aspect of leasing a van that many individuals do not consider is that you will need to fetch it at some point after paying for the van. Some websites offer free delivery throughout the UK mainland, which is excellent.
This means you do not have to worry about leasing a van that is not in your location. In other instances, you may want to lease a van, but the distance and location to pick it up from becomes problematic because the deal is in Birmingham, and you are located in London.
Which websites should I use then for then?
You will want to find a website that offers all the features we have mentioned above in order to get you the best van leasing deal available. Luckily for you, we have done the research, and the best van leasing website that delivers throughout the UK mainland and that has incredible deals on van leasing is LeaseLoco.
This site offers everything we have discussed and is your best bet in terms of finding the lowest price for leasing a van.
Are there any other good van leasing websites?
Here is a list of the top van leasing websites you should take a look at if you are in the market for a van;
LeaseLoco
VanNinja
GlobalVans
Cars2Buy
Are there other ways to find cheap van leasing?
There is always the option of driving down to your local car dealer and taking a look around there. However, it would help if you consider that online sites such as LeaseLoco draw from a pool of hundreds of dealerships nationwide, offering you the best possible comparisons on deals.
Then you are also able to ask other van owners where they leased their vehicle from, or you are still able to use a phone book (if they are still published in your area).
Conclusion
We discovered that the best place to find great prices on van leasing in today's world is online. The internet has brought with it some unique features that in previous years were unthought of.
Not even ten years ago, you would have to phone a local dealership, sift through the phone book, or ask friends or families where they think you could get a good deal was. For the most part, if they knew nothing about the subject and what you were looking for, you were at a loss.
Searching the internet and looking for legitimate websites that provide you with all the useful information you need to get a good van lease deal is your best bet in finding one. Just use the tips we gave you.
If van leasing is not an option for you, you may avail of our Man and Van services at Transport Executive.
References
https://www.leaseloco.com/van-leasing
https://vanninja.co.uk/large-van-leasing/?utm_term=large%20van%20leasing&utm_campaign=Large+Vans&utm_source=adwords&utm_medium=ppc&hsa_acc=1050733376&hsa_cam=10815150137&hsa_grp=106136965413&hsa_ad=455712000365&hsa_src=g&hsa_tgt=kwd-318777892525&hsa_kw=large%20van%20leasing&hsa_mt=b&hsa_net=adwords&hsa_ver=3&gclid=Cj0KCQiAip-PBhDVARIsAPP2xc0h_SBJLH0QNxzk2qL2gyfS5Dn8j4p5Nc0xdC-pDbKfvGY4C58q1VIaAm-pEALw_wcB
https://globalvans.co.uk/
https://globalvans.co.uk/