6 Best Places to Live in Wales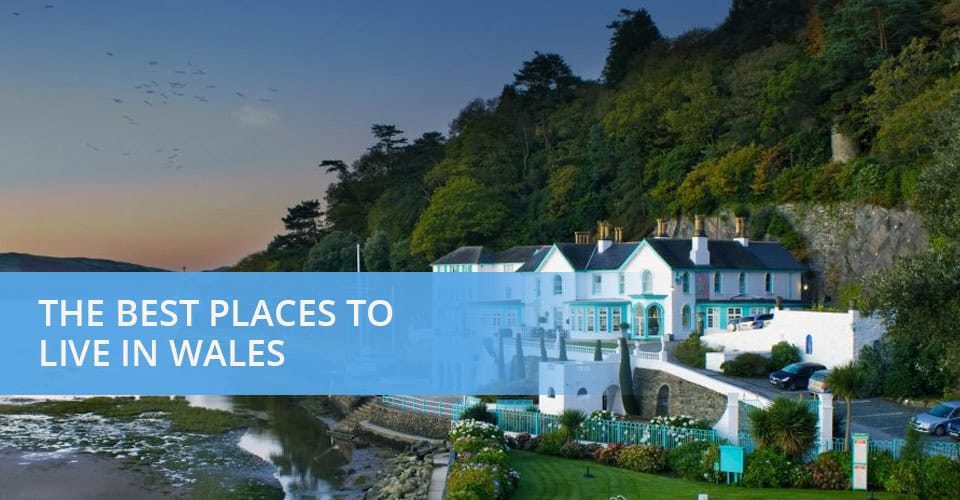 Whether it's across town or to an entirely different country, moving is a big, life-changing decision. You want to know you can make an informed choice. That's why we put together this list of the six best places to live in Wales to help you narrow things down.
Of course, everyone's needs are different. Whether one place is better than another is subjective. Our list consists of the six towns and villages we found best overall, listed in no particular order.
1. Carmarthen, Carmarthenshire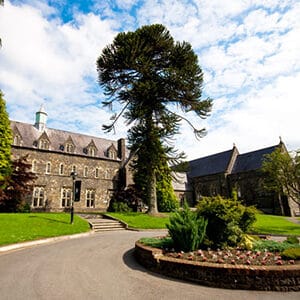 A rich history and connections to the Arthurian legend lend Carmarthen, Carmarthenshire a particular appeal to literature enthusiasts and history buffs alike.
Yet, it holds enough modern amenities to attract those with more contemporary tastes as well.
Carmarthen's adaptability has crowned it the oldest continually occupied town in Wales.
Situated near the juncture of A40 and A48, Carmarthen is convenient for commuting to surrounding communities.
Yet, it is home to several industries itself, with employment rates within the town falling within the national average.
Excellent schools, affordable housing, and the presence of small local businesses add to the town's appeal. Agriculture, fishing, and tourism are some of the area's largest industries, so you know there are plenty of high-quality restaurants and attractions close to home to make every weekend memorable.
2. Narberth, Pembrokeshire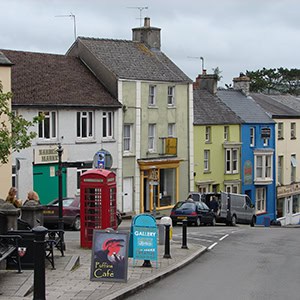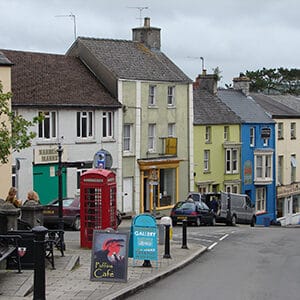 Those who want to get the most out of every pound they spend on a home without sacrificing convenience and community should have Narberth, Pembrokeshire high on their list for a place to call home. It has one of the lowest average housing costs of any other town on this list but isn't lacking in amenities or local charm.
Locals describe the community as close-knit, and visitors speak of the warm welcome they enjoyed there. A majority of the shops and restaurants around town are small, locally owned, and operated businesses where regulars become something of extended kin.
It is a town that is ideal for those looking for a strong sense of connection within the community.
Narberth is centrally located within Pembrokeshire, so it is convenient to some of the larger industrial centers in the area. However, it remains within quick and easy reach of spectacular beaches.
Tourism brings an influx of people into the town each summer. But between a variety of shops, historic locations, restaurants, and parks, there is plenty to keep local families happy and entertained throughout the year.
3. Mumbles, Swansea
Given its notoriety for revelry and the occasional brawl, Mumbles can be surprising to see on a list of the best places to live in South Wales. But times change, and Mumbles, Swansea has changed with them. The town situated on Swansea Bay is now more suited to food lovers and young families.
The beauty of the area and draw of the beaches within easy walking distance draw tourists throughout the summer, but there is plenty of beauty and charm to be found year-round. Many locals relish the quiet that comes with the rainy winter days when the host of local cafes and attractions feel more cozy than trendy, allowing for a more laid-back experience.
Resort town views, good schools, and convenient travel to other metropolitan areas come with a price. Housing costs in Mumbles run higher than they do in the larger Swansea region, but residents feel the sense of community and the features the town offers are worth the mortgage.
Related services:
4. Abergavenny, Monmouthshire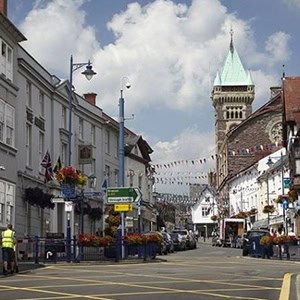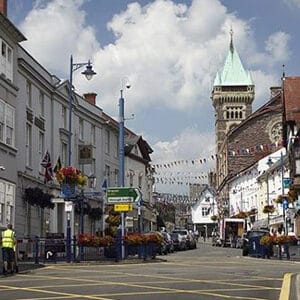 Those obliged to travel the area for work will enjoy the convenience of Abergavenny's centralized location.
It's proximity to the A465, A40, and A4042 hub streamlines the commute to surrounding towns.
Abergavenny prides itself on its heritage, but residents have not let that pride stifle the inclusivity of the community.
It is big enough to remain busy and active throughout the year. The community is known for a friendly demeanor and property values among the best in the region.
The city hosts a variety of festivals and events throughout the year, the largest being the food festival held annually in September. As you might expect with such a festival being a draw for the community, it is home to a variety of unique restaurants that make use of locally grown produce.
The nearby Brecon Beacons National Park, the Black Mountains, and local, independent shops also offer endless entertainment for outdoor enthusiasts and shoppers alike.
5. Aberdyfi, Gwynedd
Bustling towns with lots of shopping opportunities not for you? Would you prefer a sleepier, small-town vibe where the nearest city is hours away? Aberdyfi, Gwynedd may be a perfect choice.
Victorian homes, breathtaking mountain vistas, and miles of beautiful beaches make for an attractive holiday destination. Good employment numbers, competitive housing costs, and a tight-knit community make it difficult to leave.
Entertainment in the area is best suited for nature lovers, particularly those who enjoy water sports, hiking, or golf. However, new developments are in the works that promise to bring a broader selection of recreational activities and venues to the town.
6. Cardigan, Ceredigion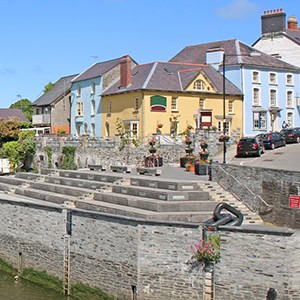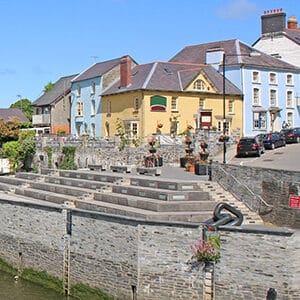 If Aberdyfi sounds nice but isn't far enough off the beaten path to suit you, Cardigan, Ceredigion needs to be on your list of prospective new homes.
It is a stronghold of Welsh culture with plenty of modern amenities and a horde of unique perspectives.
Cardigan is a historic port town nestled between the River Teifi and Cardigan Bay. The local beaches boast stunning cliffs and coves where you can secret yourself away for an afternoon with a fair chance of spotting dolphins during some points of the year.
The area is popular with local crafters and artists, not surprising given the town's history of creating woolen goods.
Housing costs are comparable with other communities in the area. Cardigan has a variety of entertainment options, particularly for those who enjoy theatre and film, and it doesn't lack for selection when eating out either.
Find a New Home in Wales
Picking a new town or community to move to is a complicated decision. We hope our list has helped narrow the field. Once you pick that perfect place, let our team at Transport Executive make your move as smooth as possible.
Our fleet of vans and trucks are available in a range of options, so you can select one to fit your moving needs. Call us on +44 20 3318 4720 to get a personalized quote today.