What are the Best Places to Live in Devon?
Rustic and picturesque, Devon is an area many consider when they want a more relaxed pace and strong community spirit. The county is a dream-come-true for those searching for the best places to live by the sea. It's an attractive option for those fond of rural England's independent shops, striking coastlines, and rolling hills dotted with thatched cob cottages. Of course, there's also the famous Devonshire cream tea.
Wondering where to live in Devon on your next move? Let's take a quick survey to help you pick your ideal location in the South West.
Top Places to Live in Devon
1. Exeter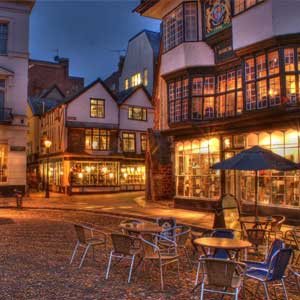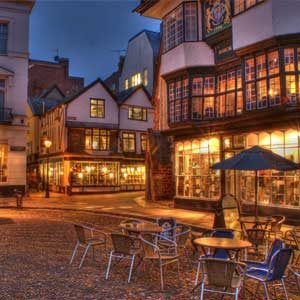 Exeter, a thriving city with several booming industries, is among the top places for those who want to be within convenient reach of London, Plymouth, and Bristol. It offers a wide array of entertainment options, with restaurants and independent shops dotting the high street and other parts of the city. Exeter holds a year-round range of markets and festivals, among them the Exeter Christmas Market and the Exeter Food Festival.
St. Leonards is among the most popular places in Exeter, thanks to its proximity to schools, hospitals, and the city centre. Pennsylvania and Heavitree are considered good options as well.
See related articles: 
2. Topsham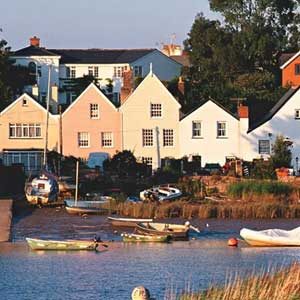 If you are looking for a busy small town with prominent village vibes, Topsham might be the best place for you. Dominated by its high street with many local pubs, restaurants, and independent shops, Topsham is a popular destination with both tourists and Devonians alike.
The Strand is one of the most prestigious and well-known streets in Topsham. Those who have the budget may be lucky enough to purchase a period home of the Edwardian, Victorian, or even Georgian era. Those looking for something more modern may want to look at the new developments outside the town centre.
3. Thorverton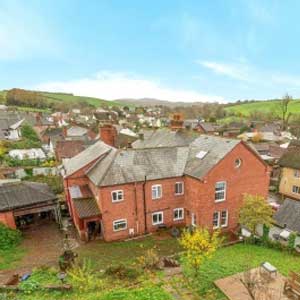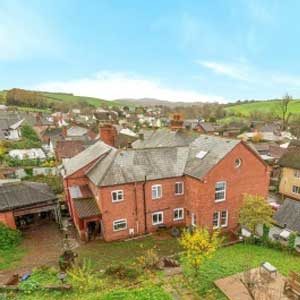 With a population of under 1,000, this quaint village is conveniently located only 8 miles from Exeter. It is the postcard image of a small settlement, with a sweet little village square, a running stream, and charming cottages. With its own pre-school and primary school, Thorverton is a fantastic place to live for families looking for a slower-paced lifestyle.
People looking for a place to live in Thorverton can choose among rustic cottages, impressive Georgian homes, and newly built houses on the village outskirts.
4. Ashburton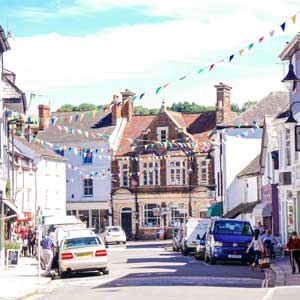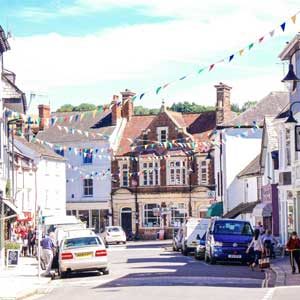 Ashburton, located on the border of South Dartmoor, is a dream town for lovers of hiking, nature, and fishing. It is also conveniently close to the South Coast and the lovely Dart Valley.
At the same time, Ashburton is a sensible choice for people working in Plymouth or Exeter, both about 30 minutes away on the A38 Devon Expressway.
Ashburton properties range from townhouses to family homes with acres of land.
5. Tavistock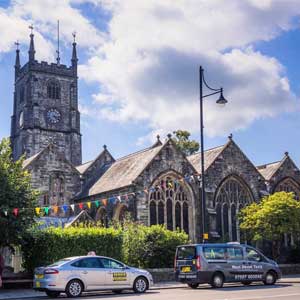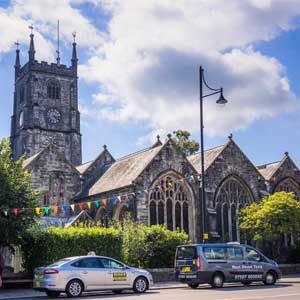 River Tavy runs through this picturesque, ancient market town, located on the western edge of Dartmoor. It is a place with a warm and friendly atmosphere and many attractions, such as the famous local farmers' markets.
Tavistock is a heavenly spot for lovers of hiking and biking. It boasts convenient proximity to National Trust sites such as Buckland Abbey and Lydford Gorge.
The property types in Tavistock include riverside apartments with beautiful views, as well as bungalows, cottages, and terraced houses.
6. Ottery St. Mary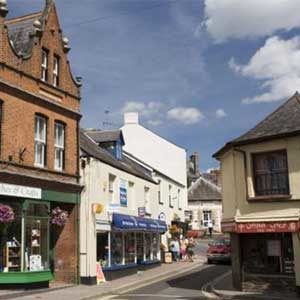 As one of the county's oldest towns, Ottery St. Mary will appeal to history buffs. This town is located on the River Otter and abounds in beautiful walks and excellent riding trails.
Among its most famous attractions is the Church of St. Mary, often described as a miniature Exeter Cathedral. Visitors and residents of Ottery St. Mary can also enjoy various restaurants, tea rooms, and coffee shops.
The town offers a winning combination of a quaint, old-fashioned atmosphere with a convenient distance of only 10 miles from Exeter.
Local properties include river view apartments, cottages, terraced houses, and detached family homes.
7. Chagford
This vibrant Dartmoor town will appeal to nature lovers and hikers. Its northeastern Dartmoor location gives Chagford the benefit of a sunnier microclimate with less rain than the moor's western side. It is just over 20 miles away from Exeter.
Chagford also boasts attractions such as annual film festivals and shows, including the well-known Chagstock music festival. River Teign, which runs near the town, is the water source for the local open-air swimming pool.
Chagford is considered one of Devon and Dartmoor's most desirable places to live, and local property will be priced accordingly. Chagford property includes detached and semi-detached houses and lovely picturesque cottages.
8. Kingsbridge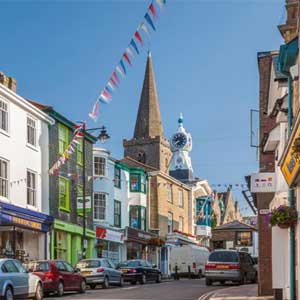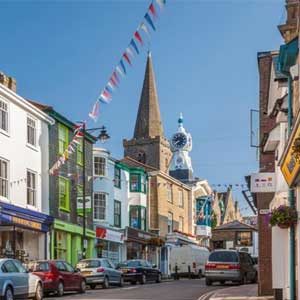 This lively South Hams town is situated at the northern end of the Kingsbridge Estuary. It boasts stunning views, coastal walks, water sports, and a variety of shops, restaurants, and pubs open year-round.
Kingsbridge offers excellent educational options, including good schools and Kingsbridge community college. It is located about 10 miles from the A38 Devon Expressway.
Local properties range from barn conversions and bungalows to historical Georgian-era detached houses with extensive plots of land.
Making a Choice that Suits You
Anyone who wants to move to this county will have many charming places to consider, from bustling market towns to quaint villages.
As you shop around, find the perfect area for your inclinations and needs. Whether you prefer Exeter's convenience, Thorverton's village life, or opt for the best place to live in Devon by the sea, this county has something for everyone. Families with children will likely consider primary school and higher education options and a thriving community spirit, while young professionals might put more emphasis on transport links and broadband speed.
Moving to Devon? Transport Executive Is Here for You
Do you want to experience life in Devon or anywhere in the South West, and need a van service to transport your possessions? Transport Executive is here to help make your moving experience as stress-free as possible. We offer professional service at competitive prices, ensuring that all items are packaged the right way to avoid damage.
Call us at +44 20 3318 4720, send us a message, or use our online tool to get your free, no-obligation quote.