6 Best Places to Live in Cornwall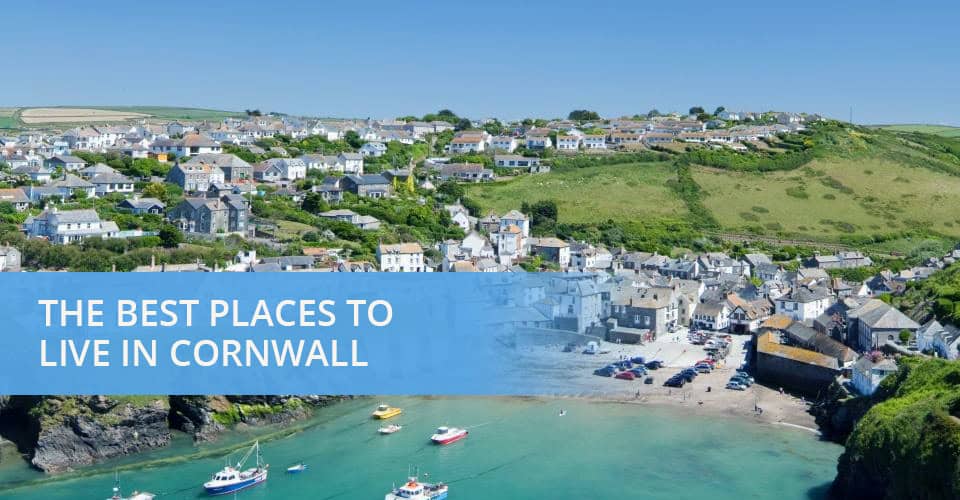 Cornwall is a popular tourist destination for its views and lovely beaches—but living here is far different from visiting on holiday. While the attractions that make the area fun to visit remain for long term residents, not all the towns along Cornwall's shores retain the same liveliness in winter. For some, this is a draw, and for others, a drawback.
Are you considering a move to Cornwall? Not sure where to settle? Let us help you narrow your search!
Here are our top six picks for the best places to live in Cornwall in no particular order. After all, a plus for one family can be a detriment for another.
1. Truro
You can't beat Truro for city living in Cornwall. It's centrally located and a major urban center.
Speaking of centers, those who favour shopping will love the town center. There's a massive selection of independent shops as well as chains and major shopping centers all within a pedestrianized area.
Truro is ideal for families and young professionals. Local schools are rated "outstanding." Multiple transport links to neighbouring towns make for easy commuting, and a plethora of festivals held within the city provide entertainment year-round.
Related services:
2. St. Ives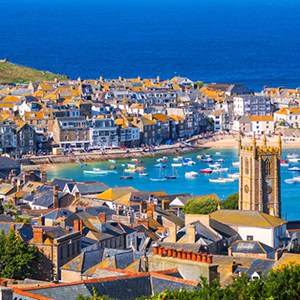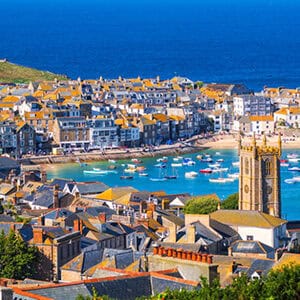 If you want the entertainment benefits of living in a tourist destination but prefer to live somewhere that stays bustling throughout the year, St. Ives is worth a look. The town's well-known attractions are unaffected by the changing seasons and draw tourists all year, so there is never a "slow" season in St. Ives.
Amazing views and some of the best natural lighting in the area have attracted artists of all types to this coastal town throughout the years. Some of its landmarks have inspired poets and artists, and the charismatic sea life continues to dazzle visitors.
Property values in the area are also higher than in some of our other entries.
3. Falmouth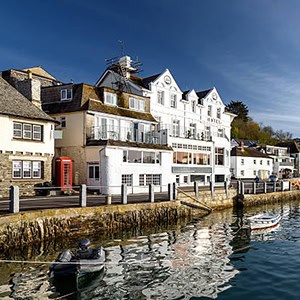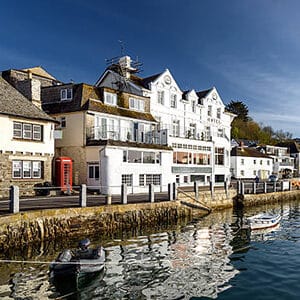 While Falmouth may be best known for fishing and sailing, it has a growing reputation for digital media.
The city continues to possess a rural appeal despite recent growth in the media industry and the addition of Falmouth University drawing students into the town.
Several factors make Falmouth an excellent choice for families. Property values are good, while housing remains affordable.
Falmouth also boasts a well-reviewed hospital within city limits and many terrific state and private schools.
A variety of independent businesses within the city limits give Falmouth a distinct personality, and there are plenty of eateries and shops to suit your needs. Or if nature is more your thing, Falmouth has beaches, parks, and gardens aplenty as well as walking trails to be enjoyed.
Related services:
4. Mousehole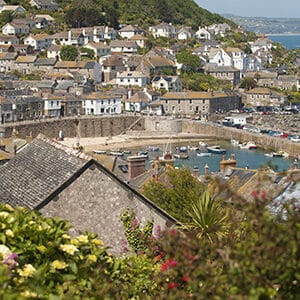 If Mousehole looks like a little town right out of a storybook, maybe that's because it is. The village is the setting for the aptly named book by Antonia Barber, illustrated by Nicola Bayley, based on the local legend of Tom Bawcock and his cat.
Like many other such small villages, Mousehole is a tight-knit community where you can get to know your neighbours like family. While the population booms each summer and winter, there is a core of locals who live in the town permanently and keep the community thriving outside the tourist seasons.
Mousehole's school is highly rated enough to warrant a waiting list and property values are high without being unaffordable. Activities, festivals, events, and groups for all ages abound throughout the year, making it a lively and entertaining place to raise a family.
5. Penzance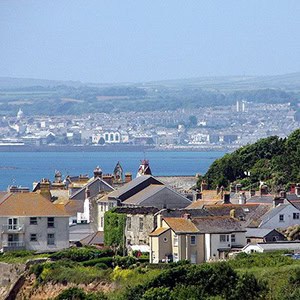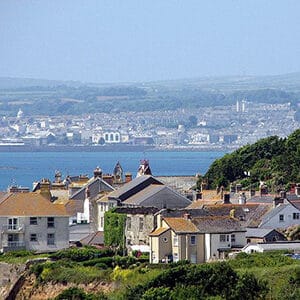 If a quiet town where you can get the most home for your money is your ideal, check out Penzance. Small and remote, Penzance is a place where you can escape the hustle and bustle of the city but still well connected enough to make commuting easy.
However, those working in London might find it rather lengthy for a daily trek.
Many of the town's secondary schools carry an "outstanding" rating, so you will not have to trade quality education for more affordable housing.
Penzance is home to a growing community of artists. Art, theatre, and nature lovers will find no end of entertainment within the town. A slew of independent shops and small eateries make for a unique feel to the main part of town, and there are several gardens within easy reach.
6. Fowey
Buyers who want a taste of luxury while living within a hard-working community will enjoy Fowey. The harbour is home to yachts while also remaining a lively commercial port where one can find holiday homes and historical buildings.
Fowey and the surrounding areas are known for their natural beauty. Between the River Fowey and the natural harbour, the town has many beaches to discover and enjoy. Plus, the Polruan gardens are only a quick ferry ride away.
Architectural enthusiasts will love Fowey's unique blend of Georgian architecture and surviving medieval buildings. Plus, the town is home to a large group of interest and activity clubs, from conservation groups to theatre troupes and hobby clubs.
Find the Perfect Place in Cornwall to Call Home
Before starting your next home search, take the time to research the different communities available to you thoroughly. Not only will it make the final decision easier as you'll narrow down your search before traveling to see the available homes, but you can save yourself the frustration and disappointment that can come with picking a community that's a poor fit for your family.
When you are ready to make your move, let our team at Transport Executive make the process as simple and worry-free as possible.
Whether you are moving on your own with just a little furniture across town or taking your whole family and a set of heirloom furniture across the country, we have the right vehicle and experience to get you there without a problem.
Get a quote for your move to Cornwall by using our online quote tool, open a chat with one of our friendly representatives, or call us on +44 20 3318 4720. We're always happy to help.