3 Best Places to Live In Ayrshire (Updated in 2022)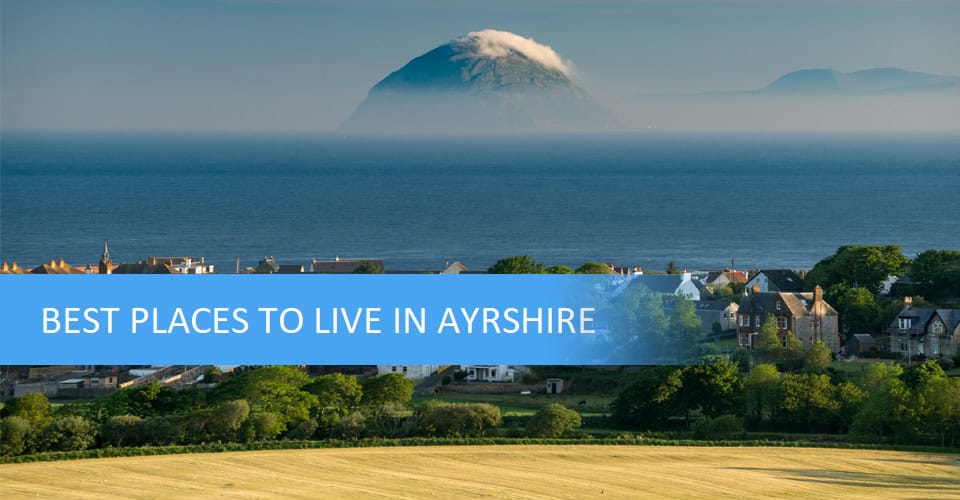 The county of Ayrshire, on the southwest coast of Scotland, is a beautiful part of the world that has much to offer to its guests and residents alike. This picturesque county is not only an affordable place to live, but it is also brimming with appeal, boasting incredible views, fresh local food, expansive beaches, and countless castles.
According to a quality of life survey conducted by the Bank of Scotland, South Ayrshire has been ranked twice as the 16th best place to live in the whole of the UK. Set in the southwest of Scotland, South Ayrshire is made up of towns such as Girvan, Ayr, Prestwick, and Maybole.
With some of the most beautiful landscapes in the world, South Ayshire is an extremely desirable location to call home. The area boasts a vast selection of fresh local produce as well as an incredible availability of seafood, strawberries, and the famous "tatti" (a Scottish hybrid of a scone and potato cake).
Best Place To Live In Ayshire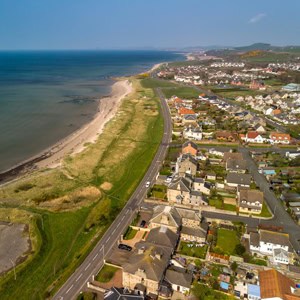 The county of Ayrshire has much to offer its visitors and citizens, whether they are looking to occupy themselves indoors or outdoors. Besides boasting high earnings amongst its residents alongside reasonably priced property, this stunning county on the southwest coast of Scotland boasts spectacular views across the Firth of Clyde.
Sunsets here are highly memorable and seem to last for ages, serving as the perfect inspiration for any photographer or artist. Ayrshire is famously known as the birthplace of Robert Burns, as well as the home of the British Open, bringing golfers in from all across the globe.
There are countless activities in Ayrshire for the outdoor enthusiast to enjoy, including cycling and mountain biking as well as climbing and horse riding. The beaches in Ayrshire allow ample opportunity for ocean-based activities such as sailing, kayaking, and kitesurfing. The beaches themselves are spectacular, wide-open spaces with views for miles.
If the weather does not quite lend itself to outdoor activities, there are countless ancient castles and stately country homes to visit, along with innumerable restaurants, cafes, and art galleries dotted around the towns and villages.
South Ayrshire, despite being a treasure trove for Robert Burns enthusiasts and golfers alike, is well-known for its beaches and leisure. This creates a major tourist draw, as does the fact that the region is easily reached by air, road, sea, and rail.
Beautiful market towns and rural villages, along with a rich heritage in terms of culture and the built environment, add to the distinct appeal of this area. There is a year-round program of events, both indoors and outdoors, and each of the picturesque towns in Ayrshire has its own unique charm with its own set of public offerings.
Besides offering affordable housing options and high-quality schooling, south Ayrshire presents the opportunity to enjoy living in the town or the country, with easy access to either, whenever the need may arise.
1. Ayr, South Ayrshire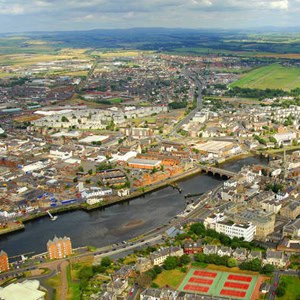 Situated in south Ayrshire, 37 miles southwest of Glasgow, Ayr is an extremely popular seaside town boasting a beautiful seafront with an extensive beachfront promenade. Besides the beachfront, Ayr is home to some picturesque leafy suburbs and numerous accommodation options.
Robert Burns, famous across the globe, was born in Alloway, which is situated on the outskirts of the town of Ayr. His personal birthplace is a popular tourist destination along with the newly built Robert Burns Birthplace Museum.
Ayr is home to excellent restaurants, great shopping, and three public golf courses, namely Seafield, Dalmilling, and Belleisle.
2. Prestwick, South Ayrshire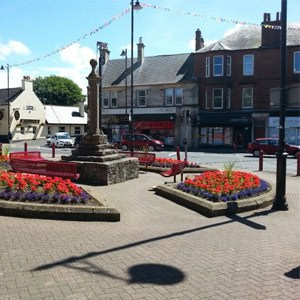 Prestwick, in South Ayrshire, 34 miles south of Glasgow, is a charming town with tons of appeal. Prestwick is also situated on the coast and is well-known for its international airport, significantly adding to its appeal.
Prestwick, like Ayr, is also home to three golf courses, including the home of the first-ever British Golf Open Championship in 1860, Old Prestwick Golf Course. The town was essentially established thanks to the golf courses and their enormous popularity.
This helped Prestwick to become established as a resort within easy reach of the city of Glasgow, which in turn catalyzed much of the development seen in the area today, especially along the seafront of the town.
Another noteworthy feature of Prestwick is the Prestwick Swimming Pool, where exciting events are hosted throughout the year for its residents. The town also boasts numerous restaurants, bars, pubs, and cafes.
3. Irvine, North Ayrshire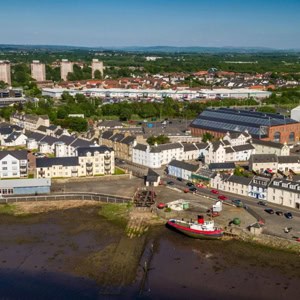 Irvine is one of the biggest towns in Ayrshire, and it is another picturesque coastal town situated 13 miles north of Ayr. This picturesque town features long, beautiful beaches as well as a well-known boat museum, a large treed park, and numerous restaurants and bars.
There is a tranquil grassed area that stretches the length of the beach, with no shortage of parking along the beachfront, ensuring a stress-free family beach experience can be had.
Irvine extends from the area of Gailes (an area with excellent golfing) to the Eglinton Country Park. One of the liveliest parts of the town is the Main Street boasting the Rivergate shopping center. The selection of shops in this area is great, potentially meeting all of your shopping needs
Conclusion
While Ayrshire is home to several run-down old mining towns with few amenities and little life, there are countless towns with heaps of life and no shortage of potential activities for tourists and residents alike.
Whether you are an avid golfer, surfer, cyclist, or equestrian enthusiast, the county of Ayrshire is brimming with options to keep you entertained, no matter the occasion. Ayr, Prestwick, and Irvine all boast the typical features of any urban center, with the benefit of Glasgow being within easy reach.
If you fancy being further away from civilization, you will be sure to find a country estate within a short distance from any one of the urban centers. With so many options and such incredible natural scenery, Ayrshire is sure not to disappoint you.
If you are moving to Aryshire, we at Transport Executive can help you.
References
https://www.visitscotland.com/info/towns-villages/ayr-p242821
https://www.visitscotland.com/info/towns-villages/prestwick-p242831
https://www.ayrshirescotland.com/towns/irvine.html
https://www.ayradvertiser.com/news/15781369.south-ayrshire-16th-best-place-to-live/
https://www.visitscotland.com/destinations-maps/ayrshire-arran/
https://singletrackworld.com/forum/topic/ayrshire-should-i-move-there-advice-needed-please/
https://www.placebuzz.com/area-guides/south-ayrshire
https://www.zoopla.co.uk/discover/buying-area-guides/living-in-ayrshire/
https://www.pistonheads.com/gassing/topic.asp?h=0&f=118&t=1752099
https://www.heraldscotland.com/news/19152959.ayrshire-revealed-one-uks-affordable-places-buy-home/