What are the Best Place to Live in Portugal?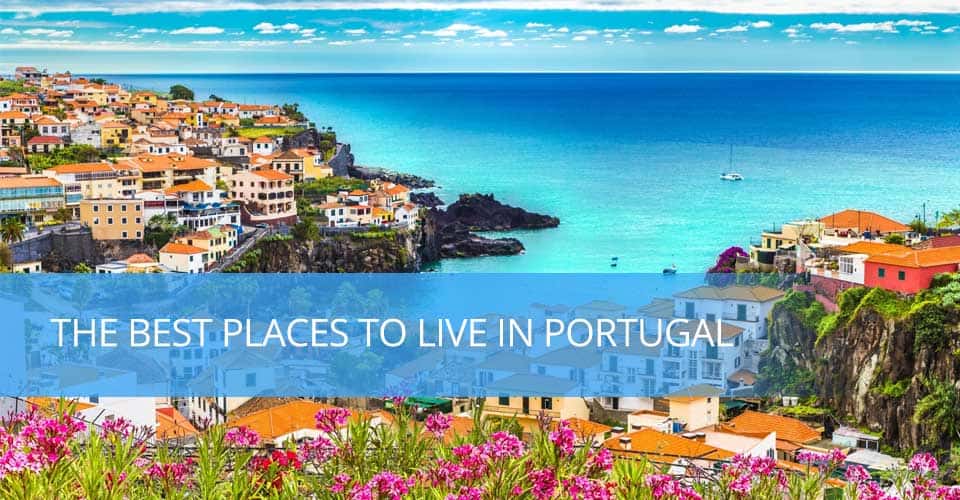 On the western side of the Iberian peninsula sits one of the most iconic coastal countries in Europe—Portugal. Each part of it has a distinct cultural, food, and entertainment scene that caters to visitors worldwide. Azure beaches,  cobbled streets, glittering cities like Lisbon, and a formidable history make it hard to specify the top spot in Portugal, but some areas stand out.
Aside from its beaches, Portugal's rolling hills and cold mountains are the stuff of legends. As the story goes, Lisbon was where Odysseus broke Calypso's heart. The curves of her serpent form became the seven hills of Lisbon.
Portugal is an ideal destination if you're looking for a place to call home. Its robust infrastructure, steady economic progress, and low cost of living are suitable for families or solo residents. If you're thinking of living in Portugal, knowing which locations match your style will help you make a smoother transition to your new home.
Top 12 Places to Live in Portugal
1. Lisbon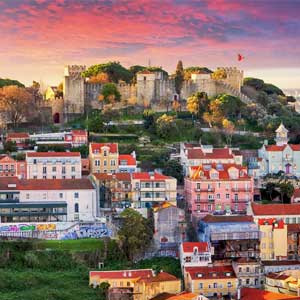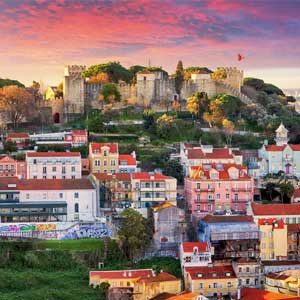 Lisbon is a breathtaking city and is one of the oldest in the world. As the capital and the nation's largest city, it is politically, financially, and economically the heart of the country.
Lisbon offers plenty of modern amenities despite its old charm, allowing it to top our list of the best place to live. Portugal, and so Lisbon, has extensive cycling and transportation options, so you won't have trouble navigating the area. With beautiful architecture and delicious cuisine, Lisbon is a destination that suits all ages and budgets.
2. The Azores Archipelago
The Azores archipelago features fishing towns, cosy homes, and nine islands where 245,000 people live. It overflows with hydrangeas, impossibly picturesque scenery, and fresh, clean air. Due to its fertile volcanic soil, the islands are alive with people, fauna, and flora.
Other than its aesthetic elements, living in the Azores makes financial sense. The government is reducing taxes for the archipelago's residents to encourage more people to choose to live and work there. With their beauty, reasonable real estate prices, and unique location, many residents consider the Azores archipelago among the best places to live in Portugal.
3. Porto
Porto (Oporto) is the city of bridges, narrow streets, and colourful buildings. A nightlife hotspot with an otherworldly feel, the area is perfect for young couples or a solo venture in a new place with many faces. The overall vibe isn't just one of fun but also showcases the results of hard work and a legacy of achievements that its residents are proud of.
Porto is laid-back and ideal for people who don't like to stay at home. In addition to its hustle, the city's spectacular views of the ocean and barrels of ageing port please the most discerning traveller's heart and palate. If you want to live in Portugal and are looking for adventure and the electric buzz of a living, thriving urban complex similar to Lisbon, Porto is a great place to start.
4. Aveiro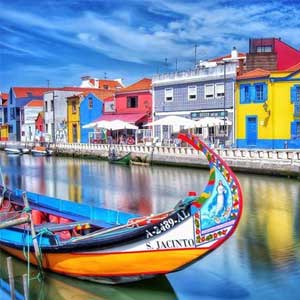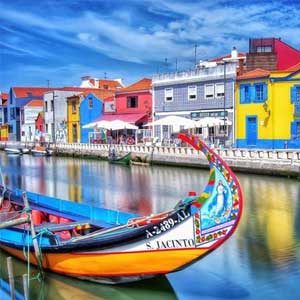 Palm trees, canals, and historical architecture are just some of the features that dot Aveiro's charming streets. On the other hand, it also has digital cities and spearheads tech innovation in Portugal, which is the other side of this diverse and exciting destination. The city is not shy about showcasing its past achievements but also beckons newcomers to enjoy its modern appeal.
If you love Romanesque architecture and walking gentle, winding roads, Aveiro is a city that's sure to please. Approximately 78,000 residents live in all eleven of its districts. Although it's urban at heart, there are numerous activities for families, couples, and solo visitors. In Aveiro, you're sure to find a neighbourhood that matches your lifestyle.
5. Chaves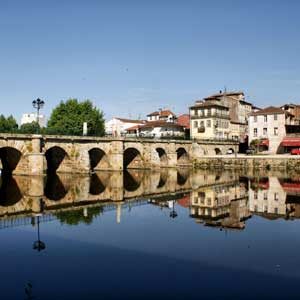 Chaves is in north Portugal, not far from the Spanish border. With Roman, Moorish, and Late Gothic themes, the city has plenty of character and aesthetic appeal. Lovers of architecture will feel right at home. Still, its natural resources rival its human-made streets and buildings.
The city has 41,200 residents and both urban and sparsely populated areas. Cold and snowy in the winter months and hot during the summer, Chaves residents enjoy all four seasons. Its hot springs are the hottest in all of Portugal, and it's a suitable new home for residents of all ages.
6. Braga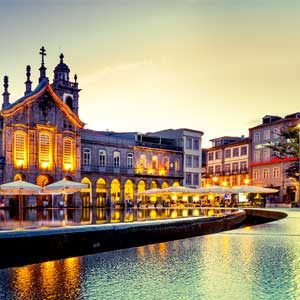 The fourth-largest city in Portugal, Braga, is home to 192,000 residents and the Cavado River. Like Lisbon and Porto, Braga has an affordable cost of living. It has a young population and is considered among the best places to live for couples, whether they're looking to start a family or want to live alone. Since it is an urban centre, there are plenty of activities to take part in, with schools, parks, and modern amenities.
In the past, Braga was a city of many walls, conquered by different people throughout the centuries. The area merges old with new—from its Roman and Germanic architecture to its modern infrastructure system, and all is in harmony. The history that's evident in every street and face, coupled with its scenic views and friendly atmosphere, makes Braga one of the best places to live in Portugal.
7. Coimbra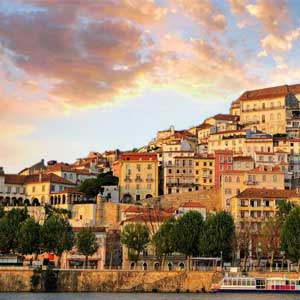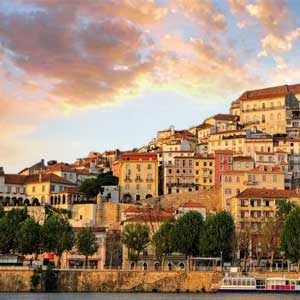 This list would not be complete without including the charming city of Coimbra. With 150,000 inhabitants and proximity to both the sea and mountains, Coimbra is lively and full of character. It's easy to get around and find your way around, and locals are friendly and welcoming.
As a university town, you'll find plenty of students and businesses that cater to them. Coimbra is a city of art and fresh ideas, and home to the oldest university in Portugal. It is these clashing characteristics that make it so attractive to visitors.
Related articles:
8. Algarve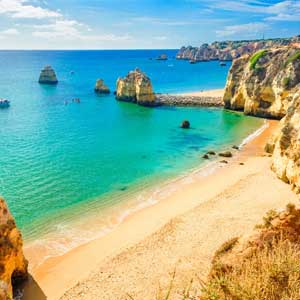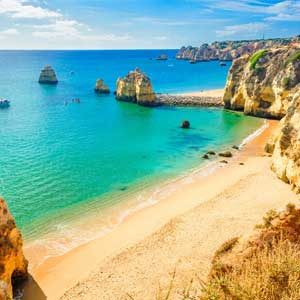 Algarve is a coastal city near the southern sea that attracts visitors from around the world. With 461,000 residents spread across 16 municipalities, Algarve's summers are an escape for thousands of people who want a taste of Portugal life. Although it is a popular vacation spot, Algarve is not just for the younger crowd or purely for fun.
The locale suits all ages and is a unique place to stay if you want to be near the sea. It has hot summers and mild winters, so you don't have to sacrifice comfort. The city projects the rich history you'll find across Portugal and has a rugged beauty in its rocky shores that draw in residents and visitors.
9. Faro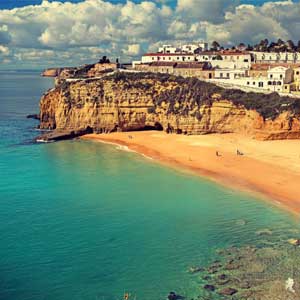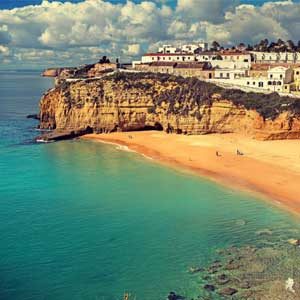 Faro, the southernmost city of Portugal, has only 65,000 residents. Despite its size, it's home to a young student population and bustles with life throughout the year. It also has excellent views and is close to the water, perfect for a summer stroll alone or with your family.
As much for sightseeing as it is for business, there's always something to do in Faro. It's also home to several restaurants and pubs, and you'll enjoy being a resident there with the lightness of the atmosphere and relaxed vibe. Like Lisbon and Porto, Faro has an international airport, which serves as the gateway to the country's southern region.
10. Cascais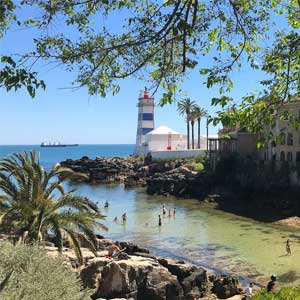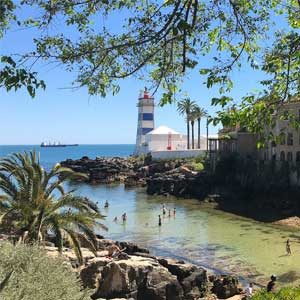 Home to breathtaking architecture and beautiful beaches, Cascais is a superb choice for people who want to unwind. It is one of the top destinations for both expats and people seeking to retire. The city has a landmark fortress and several places to visit throughout the year.
One of the most exciting things about living in Cascais is that you'll hear languages from countries worldwide. Since it is a tourist hotspot, you're bound to make new friends and see many new faces when you move there. If you want a more comfortable home in Portugal but also enjoy the buzz of a town, Cascais is the perfect spot for both.
11. Nazare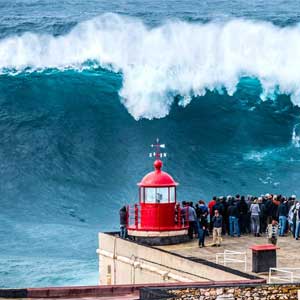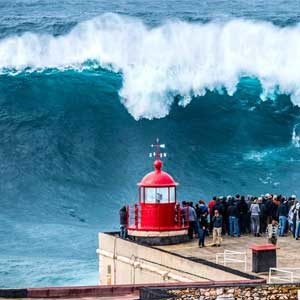 Not many people know about Nazare outside of its residents, and its still one of the best-kept secrets in Portugal. Nazare is a charming town that takes you back in time. The beach is one of the most beautiful in the country, and it's perfect for de-stressing and living a laid-back lifestyle.
The area is popular with surfers, however, and it's waves are legendary in the surfing community. If you're a lover of the beach, Nazare is a top spot for catching gigantic waves that delight the eyes and raise your adrenaline. It is not an ideal location for people who like the bustle of the city.
12. Setubal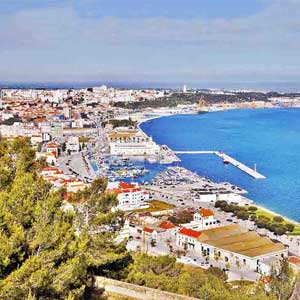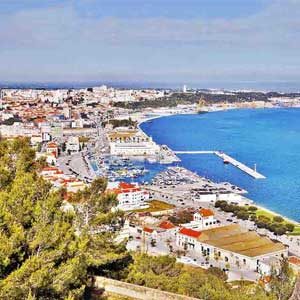 Setubal is a historically self-sufficient city that relies on fishing to bolster its economy. Aside from its scenic views, it is also near the Sado river and has plenty of natural and human-made attractions. You'll find monasteries located high up around the city, and the food scene is something else altogether.
This town is perfect for families and provides a respite from the more prominent and busier cities of Portugal. It has 121,000 residents, and you'll find a mix of both city and country living. Families and couples have a lot to do year-round, such as dolphin sightseeing, eateries, and enjoying its scenic beaches and parks.
We Help You Move
If you're thinking of living in Portugal—whether in a bustling city like Lisbon or a laid-back town like Nazare—we're here to make the move easy for you. Picking up all your belongings and starting over is already a stressful process, with or without movers. At Transport Executive, we take that burden off of your shoulders.
We hire adept professionals who care for your items and make sure they get from point A to point B safe, secure, and on time. If this is the first time you've moved and you don't know where to start, give our experts a call.
Depending on your load and the final destination, we help you choose the type of vehicle that fits your needs. Our process is secure with the ultimate goal of making sure you're happy with our service and your new home or office.
Call our professional movers today at +44 20 3318 4720 and let us make your move hassle-free.