What are the Best Places To Live In Scotland?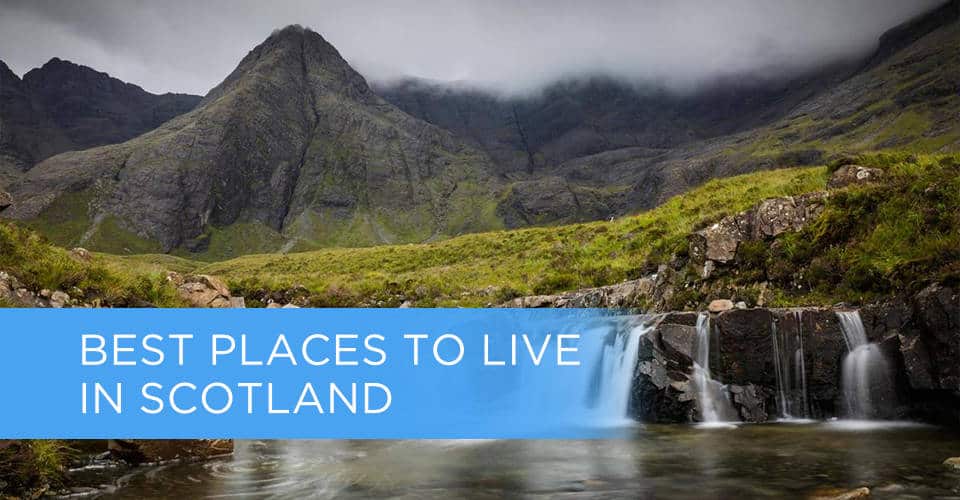 Scotland is one of those places that has something to offer for everyone. With vibrant cities full of nightlife, vast expanses of amazing countryside and coastal islands, and quiet villages and suburban localities, there are very good reasons to consider moving there.
But with such a large selection to choose from, how exactly do you narrow down your decisions?
To help you focus your attention on the best places to live in Scotland for your personal needs, we have put together some of our favourite areas.
10 Recommended Areas To Explore in Scotland
1 – Dundee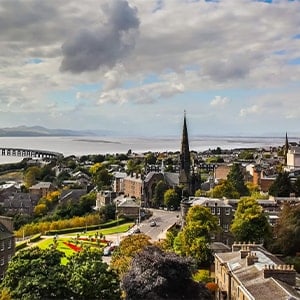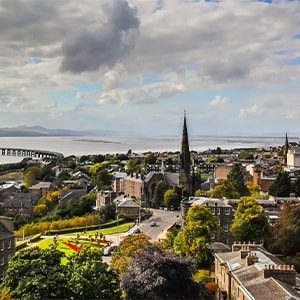 Whether you ask locals, new arrivals, or tourists, Dundee will always feature high on the list of best places to live in Scotland.
Dundee is a relatively small city of about 150,000, and one of its main attractions is the eastern coastal location along the Firth of Tay. This gives you easy access to some amazing coastal sceneries to explore as well as some great beaches.
Despite the smaller size of this town in Scotland, there are plenty of job opportunities around Dundee, and living expenses are considerably lower than in the larger cities.
For young families, Dundee might just be the right combination to get a better work-life balance.
2 – Leith, Edinburgh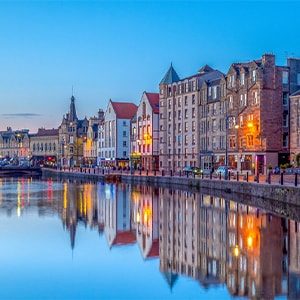 Edinburgh is a close second on our list, and you'll regularly see Leith highlighted as one of the best places to live in Scotland [1].
It's part of the old docklands area that has been significantly redeveloped over the past decades. It is a few miles outside the city centre, but with its own shopping streets and popular bars and restaurants, it almost feels like it has its own community.
You'll notice many young professionals living here who may want to take advantage of lower rent prices than the inner city has to offer.
And the social life scene is a definite attraction.
3 – Stockbridge, Edinburgh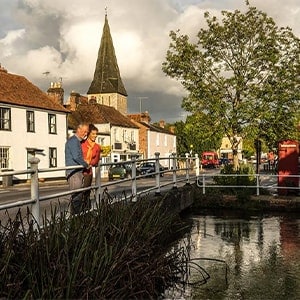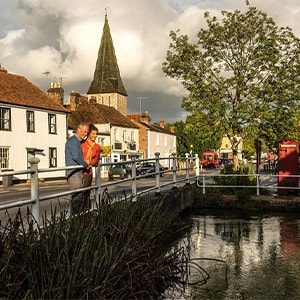 This is one of the more upmarket areas of Edinburgh, but it offers an awful lot for commuters, families, and anyone who wants to enjoy some nature and beautiful views.
Properties in this area in Scotland are predominantly Victorian townhouses and cottages, which give this area a very unique feel considering that it's part of a bustling city.
With plenty of green areas, playgrounds, and good schools, this is one of the places in Scotland that foreign and Scottish families are finding to be the best suitable.
There are also plenty of river walks suitable for leisurely strolls or fitness enthusiasts. And Stockbridge market is a popular spot for people from all over Edinburgh and entire Scotland.
4 – Finnieston, Glasgow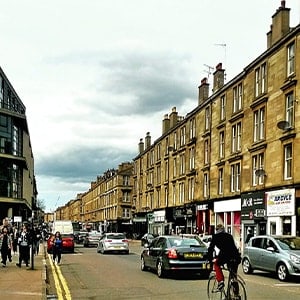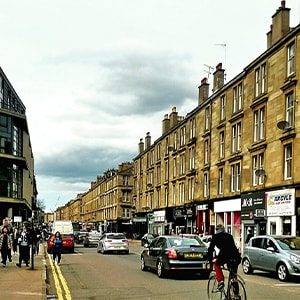 Glasgow fell out of favour with many people, including those already living in Scotland. But that poor reputation has been completely reformed and especially young people are filling the various suburbs.
A popular area to live in Scotland is Finnieston, which has seen predominantly young people and new graduates move in.
One reason is that employment opportunities have improved significantly to help college graduates find employment in many different sectors.
Another attraction is the wide variety of social life from bars to restaurants and clubs. This seems to be one of the main reasons so much life has returned to the streets.
5 – Killearn, Stirling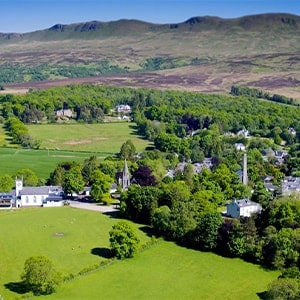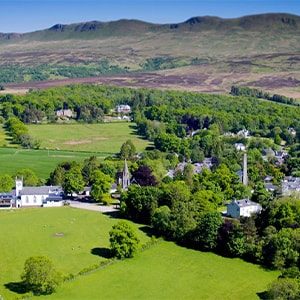 Just 15 miles north of the inner city of Glasgow is the small town of Killearn. That might make it a commutable distance for those who prefer a quiet life with closer access to nature.
It has become popular with families who want to escape city life and who may want to have more access to outdoor facilities.
You'll have access to vast nature reserves and all the activities around Loch Lomond.
With all these advantages and significantly lower property prices, it's not surprising that it has become so popular.
6 – Kilmacolm, Renfrewshire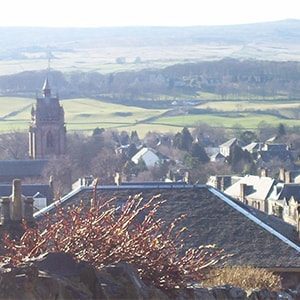 Another popular commuter town to the west of Glasgow is Kilmacolm. If you happen to work in the Glasgow airport direction, then this could be a great way to reduce your living costs compared to the city centre.
With reasonably easy access to the airport within 10 miles, there is also not too much traffic to contend with.
An advantage is that there is a variety of accommodation available. Young professionals are finding modern apartments, while families may find some detached homes and townhouses.
People in varied social classes can consider Kilmacolm indeed the best place to live in Scotland.
7 – Mull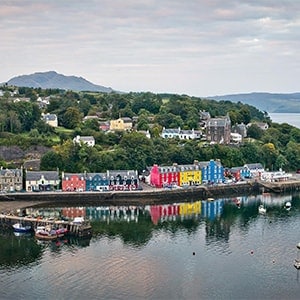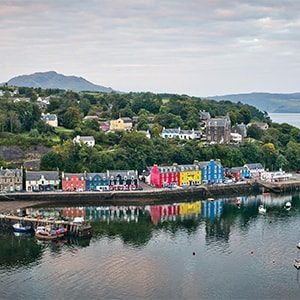 For anyone who wants to get far away from the hustle of city life. One of the more popular islands in the west is Mull. Many tourist guides highlight this as one of the best places to visit, and unlike some of the others, it's quite easily accessible.
You probably won't run out of things to do and places to visit, and among Scottish people, this is a popular go-to place [2].
It might not have all the social life that graduates and young professionals are looking for, but that is often the appeal for many new residents, especially those who may be able to work remotely.
8 – North Berwick, East Lothian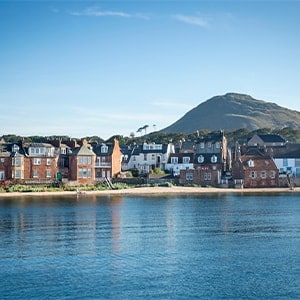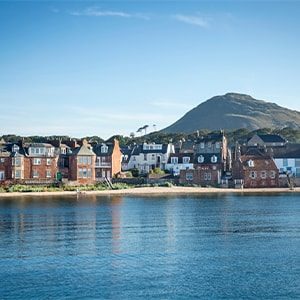 In our opinion, North Berwick in East Lothian is one of the most picturesque places to live in Scotland. Located east of Edinburgh, this seaside village is famous for its well-preserved fisherman's cottages.
For a long time, it was just seen as a weekend or day trip destination, but in recent years, people have started to take advantage of the slower pace of life.
Some have even found that it's within a commutable distance to Edinburgh, which might be convenient if you work in the eastern parts of the city.
9 – Port Appin, Argyll & Bute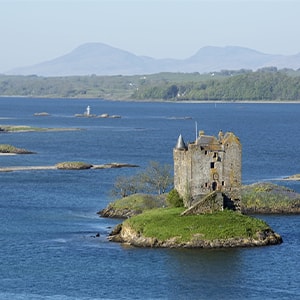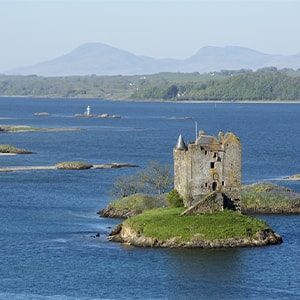 Another wonderful place for anyone who loves outdoor activities is Port Appin. It's a typical Scottish village in the northwest that has an almost magical look and feel to it.
Being right by the sea and close to many rivers and lochs, this may be especially suitable for those who like water sports and activities.
There are many sailing and kayaking clubs around, and you won't run out of hiking trails any time soon.
It's certainly a quieter place to live in Scotland, but if you need to get away from city life, then this could well be a good place to look.
10 – St. Boswells, Scottish Borders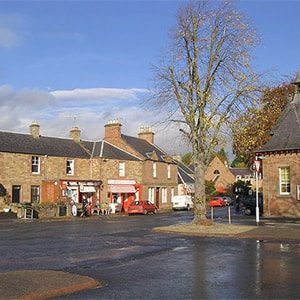 The Scottish Borders area is becoming increasingly popular, and it does have its advantages of easy access to many other parts of the UK.
St. Boswells has become popular these days, located south of Edinburgh. It wouldn't be a commutable distance, but the village does provide the appeal of a slower pace of life within the Scottish Borders.
With many people telecommuting these days, it's becoming more of an option to look around at places that may offer a higher quality of life at a lower price.
The Scottish Borders also offer plenty of outdoor activities, with a slightly warmer average temperature, than some places in the north areas.
Most Suitable For Families
The two best places in Scotland we would recommend most for families to consider are Dundee and Stockbridge in Edinburgh. With a good choice of schools and plenty of green areas for your kids to enjoy the outdoors, they might just provide the right kind of city life.
Most Suitable For Students
Both Glasgow and Edinburgh have quite large student populations, and that can be seen in many parts of the cities. There's the obvious nightlife that goes along with it, but having access to good student accommodation is helpful as well.
Most Suitable Area For Young Professionals
Especially graduates and young people just starting their working lives are increasingly heading for Glasgow. But with the cost of living rising quite a lot in the city, an option would be to consider Kilmacolm.
It's close enough to commute and has its own local social scene that attracts many people from near and far.
Making A Choice Based On Your Personal Needs
The important thing to remember is that the different places in Scotland all have something to offer people of all ages and family life.
From the busy nightlife of Glasgow and Edinburgh to the more sedate living in the beautiful villages, there might just be the right opportunity for a good work-life balance.
Try and visit those Scotland areas that might be most suitable and see how well they might satisfy all your needs. The best place to live in Scotland is ultimately the area that serves your personal preferences.
References:
https://www.edinburghlive.co.uk/news/edinburgh-news/best-up-coming-areas-edinburgh-15198719
https://theculturetrip.com/europe/united-kingdom/scotland/articles/the-best-things-to-do-and-see-on-the-isle-of-mull/