What are the Best Places to Live in Leeds?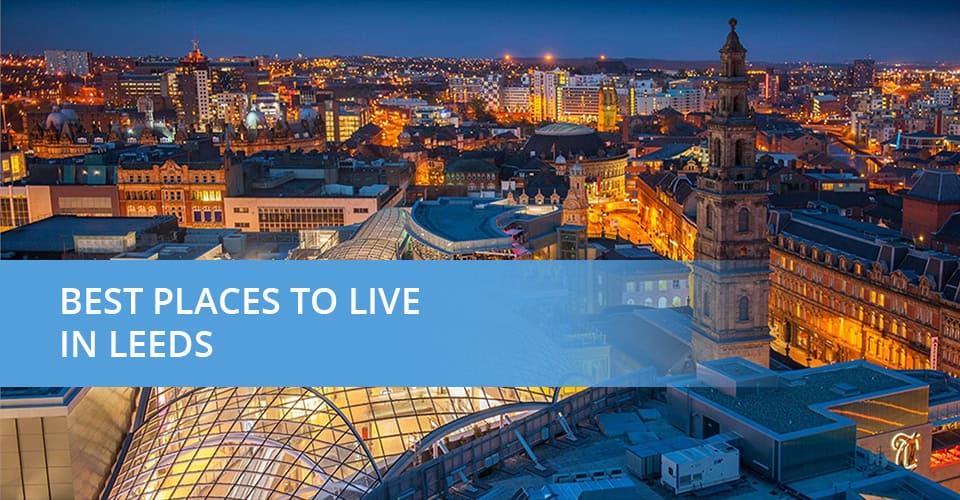 Leeds is one of the best places to live in the UK, not only for students but full-time workers alike. It boasts a blend of high and low-value housing, incredible shopping, brilliant job opportunities, a good economy, and much more. Leeds, once a small market town, is currently UK's fourth-largest city and outside of London, it is considered to be one of the most successful cities, whilst being an incredibly cheaper place to live.
If you're currently considering moving to live in Leeds, let's have a closer look at the best places to live. 
6 Best Places to Live in Leeds
1. Leeds City Centre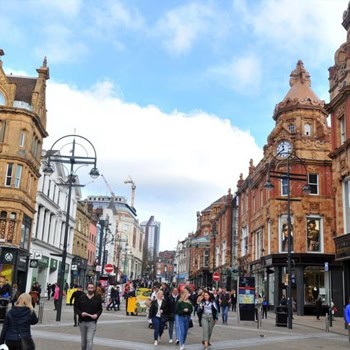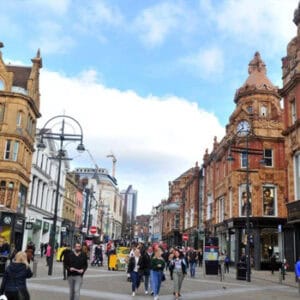 Leeds City Centre is bustling with upscale fashion stores but also has many Arcades, for example, the Queen's Arcade, which caters to independent boutiques, but you can find all the big chain stores at Trinity Leeds Mall if that's more your thing. It's well worth a stroll around the County Arcade to admire the beautiful architecture or why not get yourself a proper ale at the Turk's Head, they also have an incredible Sunday lunch. 
Leeds has been a market town since 1207 when businessmen would trade cloth, leather and food at the Leeds Kirkgate Market, the largest covered indoor market in Europe which still attracts over 10 million visitors a year.
With over 600 stalls it was voted the Best Shopping Centre in 2011 by the Leeds Retail Awards, Leeds Kirkgate Market is the public's favourite.
2. Chapel Allerton
Located just a short trip north of Leeds city centre is Chapel Allerton, on the lively Harrogate Road, it is a popular location for families and young professionals. Traditional pubs, indie cafes and quirky boutiques are just some of the reasons this is on the list. Not to mention the Award-winning independent stores. Chapel Allerton isn't too dissimilar to the city centre with one independent cheesemonger who has recently been shortlisted for Guild of Fine Food's annual Shop of the Year award, if you need some Yorkshire cheese then George & Joseph Cheesemongers deserve a visit. 
Green spaces are not hard to come by here, take a walk down Chapel Allerton Park, the park has a lawn bowls club, a tennis court, a playground and an incredible hill for sledging when it snows during winter. 
There is a variety of housing in Chapel Allerton too, suitable for single professionals and large families. 
3. Horsforth
Located slightly west of Chapel Allerton, Horsforth is gaining popularity due to its connection to the Leeds city centre being only a 13-minute train journey away, there are also direct trains to York and Harrogate, so the city life is never too far away. 
Horsforth has something for everyone, along the high street you'll find all the independent cafes and pubs you need, each charming and full of character. Whether you love quirky coffee shops or you like a pint at your local pub, Horsforth will have something for you. If you're looking to be connected to nature, then Horsforth has it, nature reserves, woodland and parks. Kirkstall Abbey in Horsforth, is perfect for a picnic on a summers day, with its 24 hectares of land, located next to Abbey Park, walk around the Victorian streets nearby for a glimpse into how Leeds looked in the 19th Century. Horsforth Hall Park is another incredible option with its cricket pitch, playground, Japanese garden, and even a skate park. 
Horsforth also has great schools and a bustling nightlife, so you're always close to the lifestyle that Leeds City Centre offers. 
4. Headingley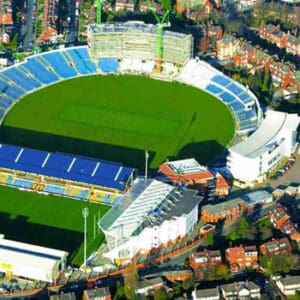 Headingley is predominantly a student town, it's only a few miles outside of Leeds City Centre, 12 minutes by train or £5-7 in an Uber. Perfect for students, young professionals and families, it's also a much cheaper place to live than in the centre itself. 
Obviously, with students comes a large amount of pubs and bars.  There are unlimited places to drink in Headingley, from the traditional Three Horseshoes to the more modern Manahatta bar, whatever you're looking for, you won't be short of options to quench your thirst. There's also enough by way of shopping options that you're rarely going to need to have to take a trip to town. If you do though, it's just a half an hour walk from the centre of Headingley into the centre of Leeds, though it's quicker to take the train or the bus.
Headingley's history, as a residence of the Mill workers attempting to escape the smog of the city, means there is a lot to offer in terms of property.  If you're looking to rent, buy or invest, Headingley will have something for everyone, there are plenty of properties available whether it's large Victorian houses to modern new build apartments. 
5. Roundhay
Roundhay is host to Roundhay Park, one of the biggest parks in Europe, and is one of the most expensive locations on this list. Featuring in the Sunday Times' Best places to live in the UK list for 2020, Roundhay has been hailed for its park life, superior schools and very decent deli food. It is an area with desirable housing stock and an obvious choice for any hip buyers. 
There is a wide range of period properties, modern flats overlooking the park and North Leeds, road links in the area are also great which has had a very good effect on the number of local employers, with even better places to have a date popping up all over the place. 
6. Leeds Waterfront
Once partly derelict, the Leeds Waterfront has been regenerated with vibrant waterside cafes, a world-class museum and art galleries, making it one of the best places to live in the Leeds City Centre. Moving away from its industrial past, now an exciting place to live, with luxurious flats offering an undisturbed view of the water. This is one of the more desirable places to live in if that's what you're looking for. 
Granary Wharf is a popular modern development, with a wide selection of bars and restaurants, a contemporary hotel with a gym and two new modern residential apartment buildings with beautiful scenic views.  It also has a train station connecting it to the other areas on this list.
FAQ
Is Leeds a nice place to live?
Leeds and the surrounding areas have a lot to offer families. Green suburbs, parks and good schools plus lots of countrysides close by. … Live in a family-friendly area: Horsforth, Chapel Allerton and Roundhay are all considered good areas for families. 
Is Leeds a safe city to live in?
Leeds is mostly safe, but there are some sketchy areas that you should avoid. When it comes to safety, it is decent enough with the proper patrolling system, good communication system, transport accessibility during night hours, hospital services, cab services, etc.
Is Leeds an expensive place to live?
A single person estimated monthly costs are 824$ (592£) without rent. … Leeds is 34.52% less expensive than New York (without rent). Rent in Leeds is, on average, 67.88% lower than in New York.