What are the Best Places to Live in France?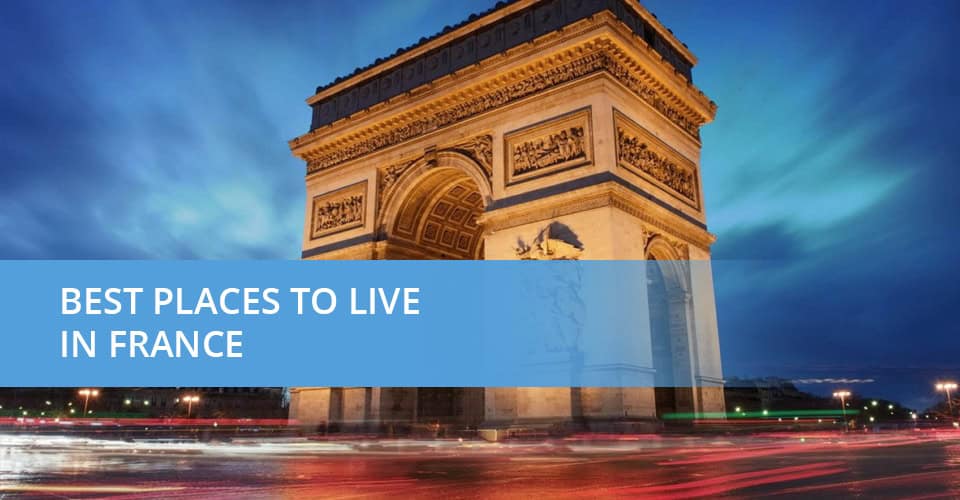 Do you want to start living your life surrounding yourself with stunning art galleries, fine wine, incredible architecture, and heavenly food? Well, France sounds like your tasty cup of tea. Just imagine yourself walking along the beautiful cobblestone roads, having delicious coffee and cake at a local patisserie while reading today's issue of Le Monde as you admire the Eiffel Tower from a distance. It sounds almost too good to be true, but it's not that far from reality.
The Top 5 Best Places To Live In France 
1. Paris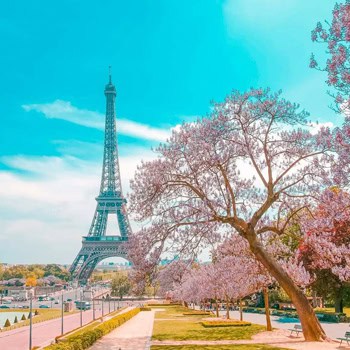 The Effiel Tower, the Champs Elysse, the Lourve Museum, Notre-Damn, seen on postcards and pictures the world over, the imagery we often associate with gay Paris, but what is it really like to live there? Well, if you're moving to Paris without a job in place, then it might not be all that easy to settle quickly, but speaking both French and English, will definitely help your chances, so consider a language course before relocating. A common job in Paris is actually teaching English as a foreign language, with multiple locations around the city there should be plenty of opportunities if you're qualified and moving without a job in place already. The pay is not incredible, but it's definitely a good way to start and will get you by. Being an Au Pair is also a popular job in the city, rewarding work it doesn't have the highest salary either, but accommodation is usually included, great for if you're relocating alone. 
Finding an apartment isn't easy in the capital, with as many as 100 people attending opening days at available apartments, nor is it cheap, with shared apartments usually looking for between 500 and 900 Euro. Of course though, if you have the money then relocating shouldn't be too difficult at all. Transport in the city is relatively good, costing around 2 Euro per trip, the metro and bus system is pretty comprehensive and will get you to where you need to be. A monthly pass is 70 Euro, and with that, you can travel as much as you like. If you're a more active person, why not look into getting a bike subscription with the public bike-sharing system, not only is it a fantastic way to see the city but there are over 15,000 bikes to chose from and 1,400 stations to pick one up and drop it off. 
2. Montpellier
As with Paris, the same applies in Montpellier, if not more so, having a good grasp of the language is imperative when moving to any of these beautiful locations. Montpellier boasts the oldest university in the world, not only that, in 2017 it was nominated for the Best Emerging Culture City of the Year award and ranks high on the list of the best quality of life worldwide and in France. Not a bad start, eh.
Montpellier is nicknamed "gifted" by the French, and if you spend any time there, it's not difficult to see why. Located near the Meditteranean sea, the temperature in summer can reach highs of 24 degrees.  It has a high student population, with over 50% of its residents under the age of 34, which could be a blessing or a curse, depending on your age. Montpellier hosts music and cinema festivals for all tastes, beautiful historic architecture, and botanic gardens, there surely is something for everyone here. Almost everything is within walking distance too, so you don't have to go far to find whatever you need, whether it's amazing food or wine, the local store or just a wander around the city. 
3. Nice
If sunshine is what you're looking for, Nice boasts over 300 days of it per year. Nice was still under the rule of the Italians until 1860, then it became a  part of France, some of the locals still speak a mixed dialect of French and Italian, with street signs still in French and  Nicois.  Most of the architecture is old too, houses in the area are over 300 years old, so it's definitely a  magical place to live. 
Visit the daily fresh vegetable markets and pick yourself up a lemon tree, or the fantastic flower market, with a bouquet for only 5 Euro. There are also many local festivals in Nice and along the Cot d'Azur, organic food festivals, the Nice Carnaval, or the Nice Jazz Festival, there are many ways to celebrate everything this city and the surrounding areas have to offer.  
The universal government health care in France is considered very good, visiting the doctor in Nice, will usually set you back around 25 Euro per visit. Transport is reasonable and reliable, the bus and tram offer a 10-trip ticket which is 11 Euro, and the bus will take you all the way to the Italian border, which is a two-hour journey, whereas the train takes only 40 minutes. 
4. Bordeaux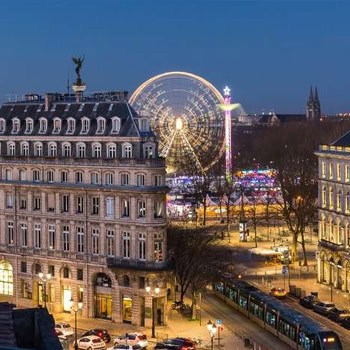 Drive for an hour to get to the ocean or two hours for your skiing trip to the Pyrénées, Bordeaux's diversity has to be one of the most important factors in deciding your relocation. 18th Century architecture is the defining feature in the city itself, and it sure is difficult to get tired of the view of the Garonne River. Saint Pierre is a location revelled for its food, with some of Bordeaux's finest restaurants, quite possibly the best oysters and seafood you will ever taste, oh and the wine isn't too bad either. 
There are numerous open green spaces for your picnic or a walk, which not every other city can offer. Another bicycle-friendly city, a lot of people use them as their main form of transport. The quality of life in Bordeaux is definitely a reason to move here. 
5. Marseille
France's sunniest city, move over Nice, sits on the Mediterranean doorstep, with sun, sand and sea, the lifestyle in Marseille is enviable. A city of blended cultures, it is host to Italian, Spanish, African, Portuguese and middle eastern communities, all proud to be Marseillais. The incredibly cool Cours Julien is just one of the neighbourhoods that have restaurants and cafes aplenty. 
Groceries and alcohol are reasonably inexpensive here, with a litre of milk costing you 0.75€. Transport is pretty cheap too with a one-way ticket costing you between €1.50-€1.80 and a monthly pass costing €50. In the city centre, renting a 1 bedroom apartment is higher at over 500 Euro, but if you're on the outskirts of the city it be will just over 350€, but that is still around 30% cheaper than Paris and 20% cheaper than Nice. There are International schools in the area which offer bilingual education such as EPIM or Marseille International School.
What Are The Things To Consider Before Moving To France?
It might seem obvious but learning the language has to be the most important thing before relocating, even if it's just a few sentences or words, it can go a long way to helping you with a smoother transition. If you have kids, consider sending them on an immersive language course before the move, they should pick up some useful phrases and knowledge about the culture. If you're moving to work in France, then you will have to consider your health care options.
You need an S1 form from the Department of Work and Pensions, this, in turn, will then be given to the local health care authority in France, and after three months of residency in the country, you should be eligible for French Health Care. If you're working from home for example, then you should consider which is the best place to live for your needs, your banking options, and again if you have children then research the local schools.
If you are considering moving then you will need a Long-Stay visa to live in France for more than 90 days, then you will have a year to apply and obtain a residence permit. 
FAQ
Where is the best place to live in France?
Paris: Best for nightlife.

Brittany: Best for its affordability.

Lyon: Best for food and drink.

Montpellier: Best for families.

Luberon: Best for the countryside.

Dordogne: Best for retirement.

Provence: Best for beaches.
Where is the safest place to live in France?
Rodez – The safest place in mainland France is the city Rodez in the department Aveyron, north of Toulouse. There, 8 627 crimes and offences were recorded in 2019 for a population of 275,063.
Where is the most affordable place to live in France?
Lyon. The brilliant light of Paris often shadows this exceptional city in the Rhône-Alps region of

France

, but it's a mistake to overlook it. …

Normandy. If you're like me and have a weakness for the pastoral countryside with brown-and-white cows grazing in verdant meadows… …

Brittany.
If you want to learn more about moving properly, you can check out our homepage at Transport Executive.