10 Best Places To Live In Bristol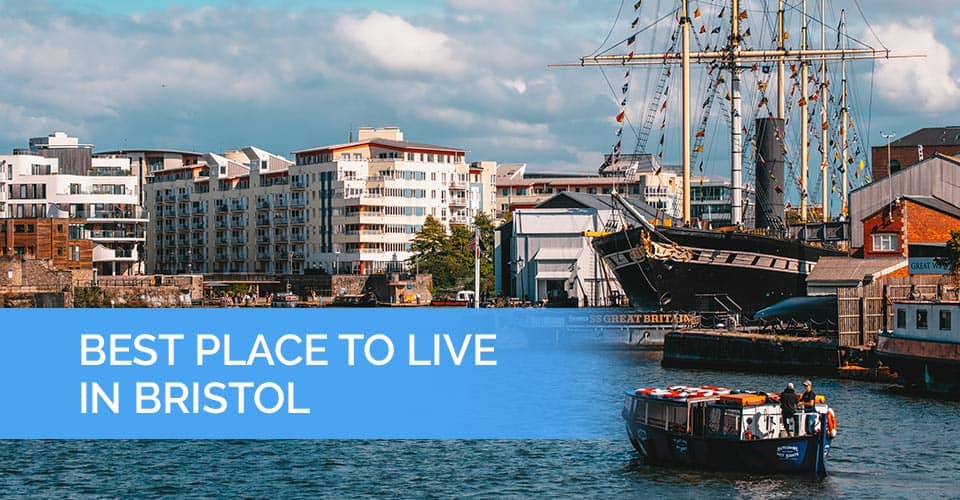 During most of the 80s and 90s, a lot of migration within the UK was to London and cities in the north, like Leeds and Manchester.
But the recent 10 to 15 years have seen a significant increase in people who want to work and live in Bristol.
Home to the banks of the River Avon and the famous Clifton Suspension Bridge, Bristol has recently become the top place to live in the UK, after London, for under 26-year-olds [1].
But there is plenty on offer for families as well. With loads of green recreational areas, good schools, and a welcoming local population, it could be a good place to call home.
So, we've created a list of the 10 most popular areas to live in Bristol, with suitable options for students, young professionals, and families.
Our Recommended Areas To Live in Bristol
1 – Clifton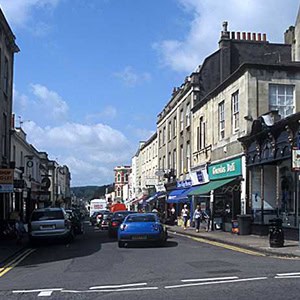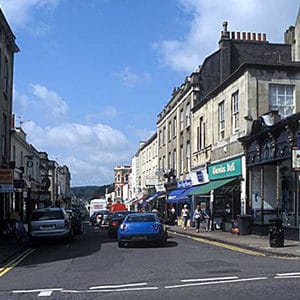 Of all the places and areas around Bristol you could choose to live, Clifton is possibly one of the most sought after. With the picturesque Clifton village and views of the famous suspension bridge, it's no surprise that it's so popular.
However, this does come at a price, with even a small 2-bed house costing on average £400,000. Rents are also quite high, but there are plenty of flats available, which have attracted young professionals.
Clifton village is also popular with tourists and Bristolians. People come here to enjoy cafes, restaurants, pubs, and many small independent shops.
Clifton is also close enough to Bristol city centre and the main business areas, meaning that you could commute on public transport within about 30 minutes. Many people are attracted by this work-life balance that Clifton offers.
Whether or not you can afford to live here, it's one of the places you'll likely visit a lot if you relocate to Bristol.
2 – Totterdown and Temple Meads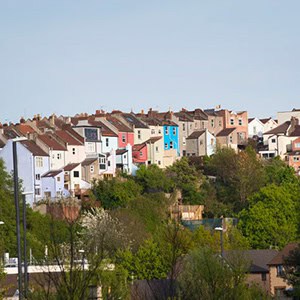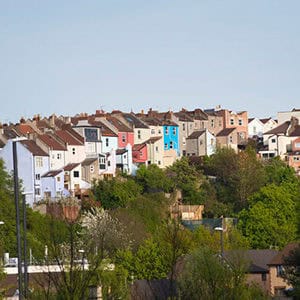 Totterdown is located south of the River Avon and was originally built in the 19th century. At the time, it was home to a lot of railway workers, and it has quite a historic feel to it.
The streets are narrow, but this is what attracts quite a lot of people, as it doesn't have the same inner-city urban look.
One thing you might also notice is that many of the Victorian and Edwardian homes have been painted in very colourful ways to give a friendly and artistic appeal.
It's also one of the more popular places to live in Bristol because of the easy access to the city centre. Public transport will get you there in about 10 to 15 minutes. It may only be 1.2 miles away, but with traffic being heavy at times, it could take longer by car than the bus.
However, many of the older houses are smaller than average. But this helps to reduce rental and property prices to more affordable levels, with 3-bed houses available for around £380,000.
3 – Leigh Woods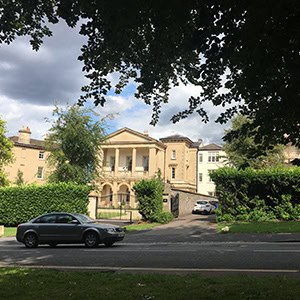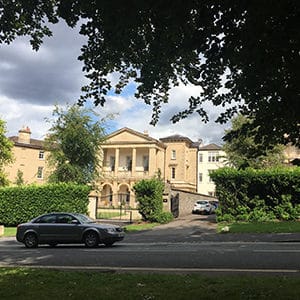 If you're looking for a more rural and green surrounding, then Leigh Woods just across the Clifton Suspension Bridge could provide just what you're looking for. Leigh Woods is a green woodland of about 1.5 square miles, which may be ideal for unwinding after a busy day at work.
Now, you do need to consider that because it's further from the city and public transport could take about 25 to 30 minutes. Driving may take longer as you could be joining the back of all the traffic.
However, there are plenty of shops, pubs, and restaurants, so you might not need to travel in that often.
One thing to keep in mind, though, is that all the green and beautiful nature has made this one of the most upmarket areas with 3-bed houses going for upwards of £800,000.
4 – Redland and Cotham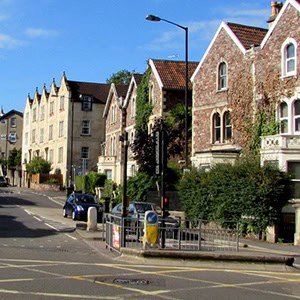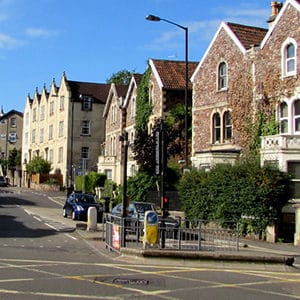 As Leigh Woods is out of range for most families, a good alternative may be Redland to the north. It offers access to plenty of green areas and parks, while also having some of the best schools in Bristol.
One of the most surprising things about Redland is how close it is to the city. You could actually walk the 1.6 miles in half an hour, which is about as long as the bus would take.
All this has made the area a popular place to live, with both families and young professionals enjoying a relaxed lifestyle.
Being so close to the city does mean that property prices in Redland are a bit higher, with 3-bed houses selling for about £560,000.
5 – Redcliffe and the City Centre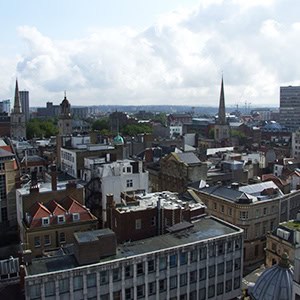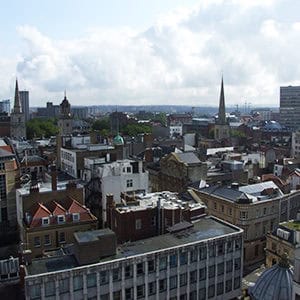 In the last 10 years, there has been a considerable increase in the development of new homes across Redcliffe and the inner city of Bristol. Many young people want to live here because it's close to all the action and the big employers.
Living here will reduce the amount of time you travel, but properties for rent and purchase are in high demand. You also have good connections to the national rail network, making it easy to get to other parts of the UK, with London (you can check our man and van in London) being just under two hours away.
More highrise buildings are in approval and construction phases, meaning that the city centre could become a lot more residential than it already is. Most properties are flats, which are a good option for young professionals and students, but not so much for families.
6 – Montpelier and Kingsdown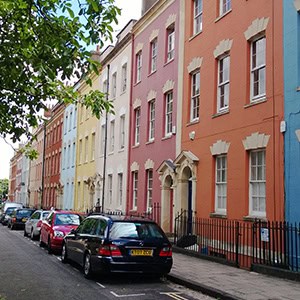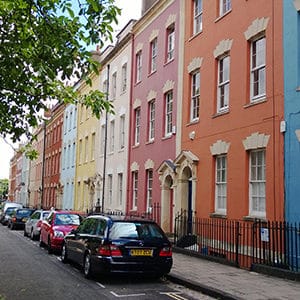 Situated just under 2 miles to the north of the city centre, Montpelier has become quite popular with younger people who want to live in more bohemian areas. With many listed Georgian buildings, there are homes available in all different sizes.
It will take you about 20 minutes to get into the city areas, which is quite a commutable distance.
And if you want a bit more suburban feel, then somewhere to consider would be the neighbouring Kingsdown where you could arguably get some of the best views of the city.
But because it's not completely overrun yet, there seems to be some considerable value available with 3-bed houses going for about £400,000 according to recent data. What this means is that you could get the feel and style of Clifton at a lot lower price range.
7 – Southville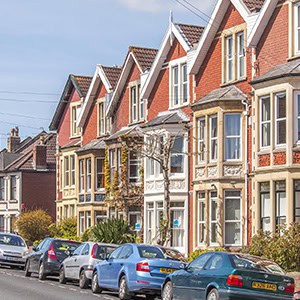 Southville was pretty unloved and dilapidated until some redevelopment projects took place in the 90s. With an old tobacco factory being converted into an arts centre, things were set in motion to completely rejuvenate Southville.
Even though it's about half an hour to get into the city of Bristol, unless you need to commute there for work, you really have everything you need in Southville.
With many small independent shops, restaurants, and popular bars, you could have everything on your doorstep.
Even though it has become increasingly popular through the redevelopment phases, you could still get some good value if you're looking to buy a new home. Data suggests that 3-bed houses are selling for around £330,000, which may be an attractive option for first-time buyers.
8 – Stoke Bishop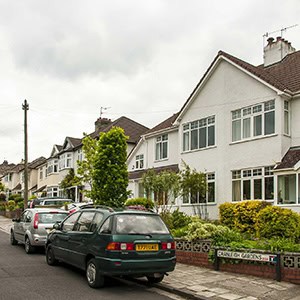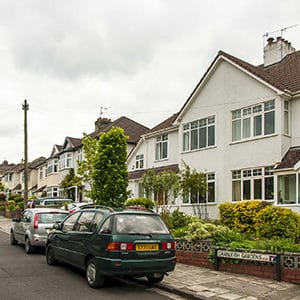 A bit further out of the inner city areas is one of the places closest to the University of Bristol. However, this doesn't mean that it's most suitable for students to find somewhere to live. It is one of the upmarket areas where a 3-bed house could put you back more than £600,000.
It has local shops as well as pubs and restaurants with an overall quieter experience than many of the other areas around Bristol.
The choice of primary and secondary schools here is pretty good as well, which is why it's predominantly home to families, rather than young people looking for a more socially active lifestyle.
Located just north of Clifton, you would be close to one of the more picturesque areas of Bristol with wonderful views over the bridge.
9 – Bishopston and St Andrews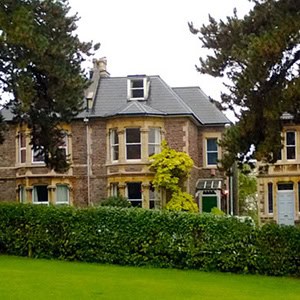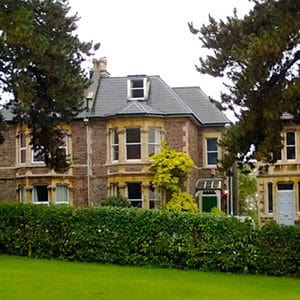 Bishopston is a little bit further out of Bristol city, but still commutable into the centre in about 30 minutes. One of the highlights of this area is Gloucester Road, which has no shortage of cafes, restaurants, pubs, and small shops.
Having this on your doorstep may mean that the distance into the centre isn't so much of a problem.
On the downside, Bishopston has seen some significant increases in property prices. Sales data suggests that prices have increased by 40% in the last 3 years, which is good news for anyone that moved here a few years ago [2].
This means that the average 3-bed will cost in the region of £550,000. But with good schools and many recreational areas, this could be a good choice to make a new home.
10 – Hotwells and Harbourside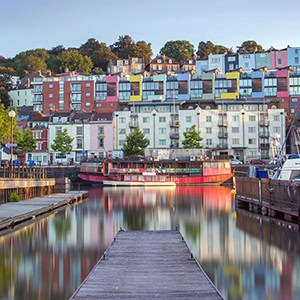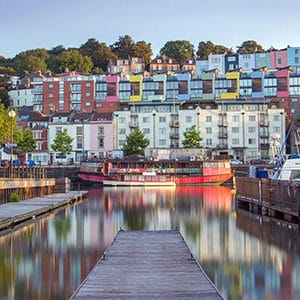 Our final recommendation to find a place to live is Hotwells and Harbourside. Especially Harbourside has seen one of the biggest facelifts, as it was completely derelict. There are still a few projects ongoing, but it remains a government priority [3].
These areas are also in a very walkable distance right into the centre, which could be a significant attraction for young professionals who want to be close to work and nightlife hotspots.
There are quite a few new developments, especially waterfront apartments, with views of the SS Great Britain.
Due to the central location and very modern homes available, property prices are high. The average 3-bed is currently selling for about £500,000, and keep in mind that these are smaller than what you would find further outside Bristol.
Most Suitable Place For Families
Many families are choosing to relocate to live in Bristol because of the balance between modern urban living, closeness to green parks and recreational areas, and of course, a good selection of schools.
Redland and Stoke Bishop are possibly the two locations you may want to explore. Prices in Redland are lower, and surprisingly, it's closer to the centre which is actually within walking distance.
Stoke Bishop has the advantage of being close to Clifton, which is a very popular spot both during the day and at night.
Most Suitable Place For Students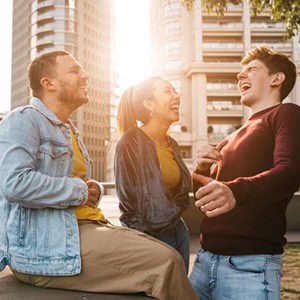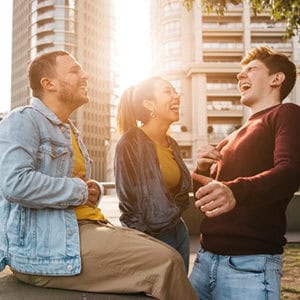 There are plenty of student accommodations available across Bristol, but one area that may be of most interest is Redcliffe.
The reason it's a popular place to live for students is that it's close to all the nightlife.
Yes, that shouldn't be the primary reason for students, but let's face it, partying is part of third-level education.
Most of the available accommodation is provided in flats of varying sizes, and there are good connections to the University of Bristol as well.
Students living in Bristol can expect to budget an average of £102* (excluding rent) a week, compared to those living in London requiring £135 on average every week in addition to accommodation costs.
 Studylink.com
Most Suitable Place For Young Professionals
The city centre is where everything is happening that young people will want to experience. Harbourside is one of the closest sites to the inner urban hotspots, but if you want to live in style, then Clifton is possibly somewhere for you to consider.
With many large companies and many high-tech organisations located in Bristol, the higher rental and buying prices should be within reach of many young people. Most importantly, it's still considerably cheaper than the majority of places in London.
Making A Choice Based On Your Personal Needs
Whether you have the budget to move to Clifton, where you probably won't get tired of seeing the suspension bridge on a daily basis, or you decide on one of the more affordable sites to the north, choosing this city is likely to be a good decision.
It has something to offer all ages, and with many parts still undergoing redevelopment, there are good opportunities to enjoy a fast-changing city.
Try to spend a few hours exploring the above locations to find out which one would be the most suitable option for your circumstances. And, if you need help to move, you can contact our man and a van in Bristol.
References:
https://www.independent.co.uk/life-style/bristol-uk-best-place-live-young-london-under-26-a8765416.html
https://www.rightmove.co.uk/house-prices/Bishopston.html
https://www.rgs.org/CMSPages/GetFile.aspx?nodeguid=86913d2a-e68a-4bfc-9882-1c60c0648a26&lang=en-GB